How to see all attendees on Teams. A guide on how to view video conference participants at the same time with Microsoft Teams.
The convenience of Microsoft Teams is precisely that of being able to manage a class remotely by making video calls with groups and sharing a virtual whiteboard. Unfortunately, it has limitations on how participants are displayed.
Let's see how the Microsoft application works and immediately after we find out how to overcome this limitation.
How Microsoft Teams works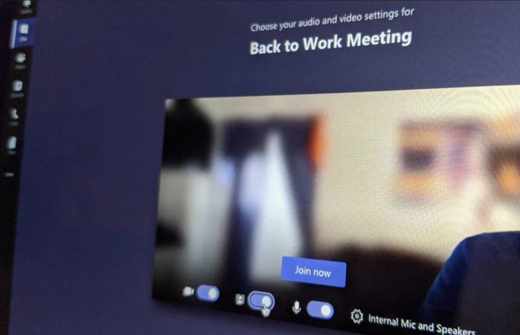 Microsoft Teams is a platform of videochat, private chat, file sharing e meetings virtual live, created to simplify collective work. It allows you to create a remote work organization with document sharing and integration with the products of the Office (Word, Excel, PowerPoint), Outlook, Skype, OneNote, and other cloud tools.
You can access Teams for free with a Microsoft account and use the platform with up to 300 contacts in one chat. The space available with other members of the organization is 10 GB more 2 GB each user added.
You can only take advantage of the free version of Teams if you have a Microsoft account and don't have one Office 365 paid subscription.
Teams is available in two versions: app per Windows or in online version that you can open on your web browser. In addition, there are also apps for Android e iOS.
To launch a new organization on Microsoft Teams, open the site teams.microsoft.com and log in with yours account Microsoft, otherwise you will have to create it by following the wizard proposed by the site.
Read also: How to see all attendees on Zoom
How to see all attendees on Teams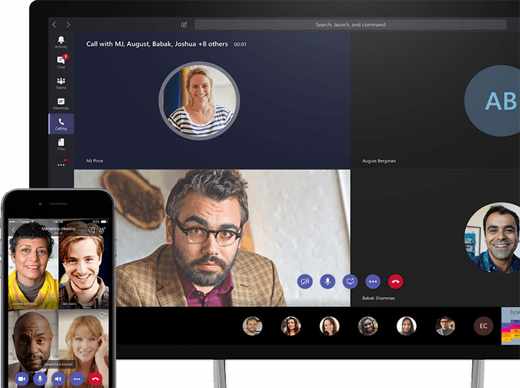 I'm sure you've wondered why you can't see all the attendees on Teams conference calls. Unfortunately Teams has limitations and that is by accessing both the web and the desktop app to collective video calls you can only view a certain number of participants, which you can view from Manage Teams> Members.
By logging in with the desktop app you can see up to 9 participants at the same time, the most active ones or the ones you can block at the top. Basically you will see what is talking and the last who have spoken.
While from the web version you can only see one at a time.
events they can anyway support up to 20 thousand participants. 50 events can take place at the same time in the same tenant. The duration of the event is increased to 16 hours for each broadcast.
For the Web version if you want to see the grid of all the participants you can install the extension Teams Carousel to Google Chrome e Microsoft Edge. To try it on the browsers indicated you can download it below:
Download Teams Carousel per Microsoft Edge
Download Teams Carousel per Google Chrome
For information on new Teams releases, I recommend that you consult: New in Microsoft Teams, if you need a guide for its use, read: Microsoft Teams help and training.
I also recommend that you take a look at the best video calling programs
Other useful articles