Slow and continually crashing browsers?
Often when we are faced with situations of continuous browser blocking such as Firefox, Chrome e Internet Explorer, restore them ai default values and disabling all extensions and then re-enabling them is the best solution. Let's see how to do it: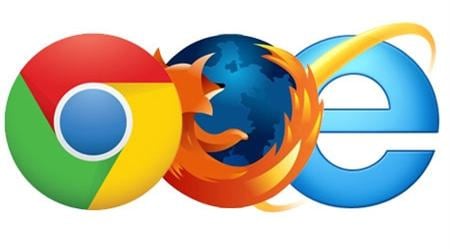 How to reset Internet Explorer
With Internet Explorer click onicon gear at the top right to open the Settings and click options Internet. Fate clic su tab Advanced, then up Reset and finally click on the button Reset. The browser will return to being as it was just installed.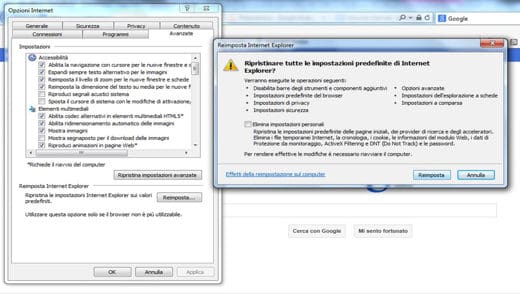 How to reset Firefox
On Firefox go to Settings clicking onicon with three horizontal bars, then on point interrogative and from the menu "Help"Select the item Resolution some problems. Now click on the button Restore Firefox. In the confirmation window, click on the button Restore to continue and reset the browser settings to the default ones.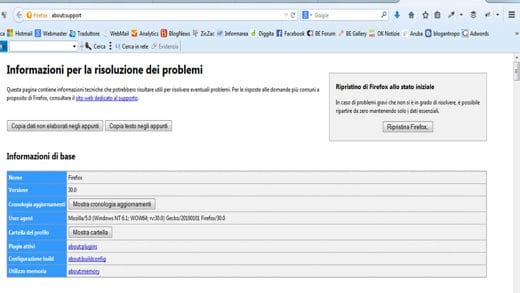 How to reset Chrome
Always clicking on three horizontal bars next to the address bar, as in Firefox, open the menu of Chrome and select Settings. Here click on the link Show Advanced Settings at the bottom of the page and then scroll down the page to find the link Reset browser settings. In the confirmation window, click Restore I will continue.