On YouTube many videos are uploaded daily, the portal checks the audio used in the video, but the video part is practically never checked and often ends up online. If you are looking for a way to request the deletion of a video on YouTube you must know that it is possible to do it, all you need to do is read this guide.


Here are the steps to request the exam and the deleting a video on YouTube:

First log into YouTube with your account. Go to the video you want to report and, under it, look for the link Other.
Click on it and then select the item Report.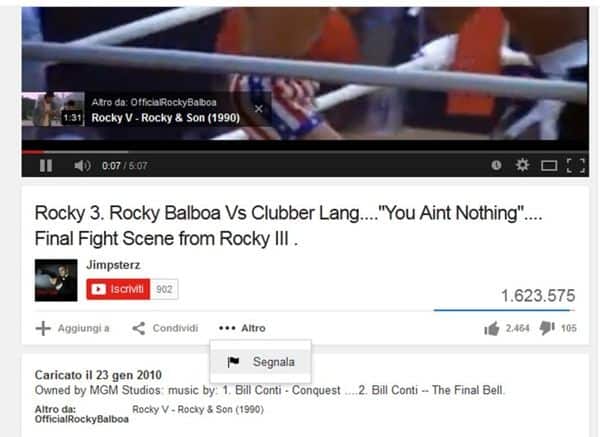 Now tell YouTube why you want this video to be blocked.
In addition to the obvious points, such as pornography and animal cruelty, you also find It does not respect my rights.
Here is the list:
Content of a sexual nature
Violent or repulsive content
Offensive or offensive content
Harmful and dangerous actions
Child abuse
Spam or deceptive
It does not respect my rights
Subtitle Reporting (CVAA)
Place a check mark on one of these items and from the menu that appears select the motif, for example It invades my privacy, then click Send.
If after a few days, the video is not blocked and is still there, you can contact YouTube directly at the address you find on the web page http://www.youtube.com/t/contact_us.