Are you a chess enthusiast and are you looking for new players to challenge? Do you have many friends with whom you chat daily on Facebook and would like to challenge some friends directly in the chat? Make yourself comfortable because in a few lines I will explain to you how to play chess on Facebook with smartphone or PC.
How to play chess on Facebook
Let's just say that Facebook in addition to sending photos, videos and making voice and video calls, it also allows you to play and challenge other people, such as playing a game of chess. It is true on the Web there are many free applications that allow you to play chess without necessarily installing programs on your PC, but if you're looking to play chess on Facebook with smartphone or PC without downloading apps or using online services, then follow these simple and quick steps.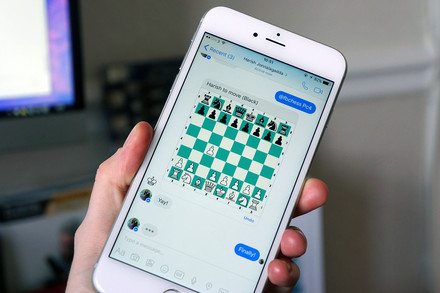 play chess on Facebook Messenger, the messaging app of Zuckerberg's social network, the first thing to do is to write to your friend via chat by typing the following message: @fbchess play and as if by magic the chessboard with the pawns will appear automatically.

@fbchess
To move the elements, just write @fbchess, or press REPLY, followed by the initial of the token (in English) and the coordinates of the square to which you want to move it.
B corresponds to the Bishop, R to the Tower, Q to the Queen, K al Re, N al Cavallo e P to the Pedestrian. If you want to move the rook to b2, for example, just write @fbchess Rb2.
To view the guide you have to type @fbchess help, while to undo a move you have to type @fbchess undo, finally @fbchess show view the scoreboard.
This solution allows you to play chess on Facebook with your friends not only with Android and iOS but also with a PC.
Chess.com
Another alternative to challenge your friends to play chess on Facebook it is through the use of the app Chess.com. You can decide to play Chess.com on Facebook for free or add new features by subscribing to paid plans.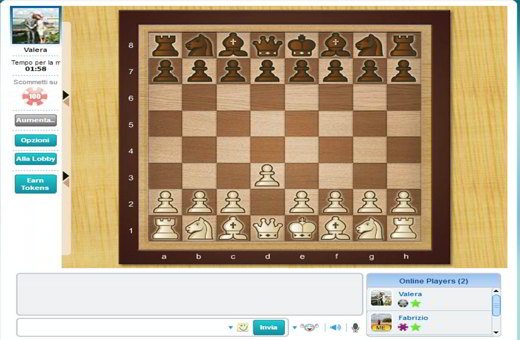 Connect to the official page of Chess.com and click on the button Play now, of course you must be registered on Facebook and log in with your username and password.
At this point, press the button Play now, located at the bottom, to challenge a random user or play with a friend registered on Chess.com, by pressing or Play with a friend or the Friends icon next to your Facebook profile photo.
Good game!