Do you have many accounts on many free cloud space services? Do you find it difficult to manage them and do not know how to do it? If you don't know there is a system to manage our cloud accounts at the same time and then move and administer the files in them, it's called MultiCloud.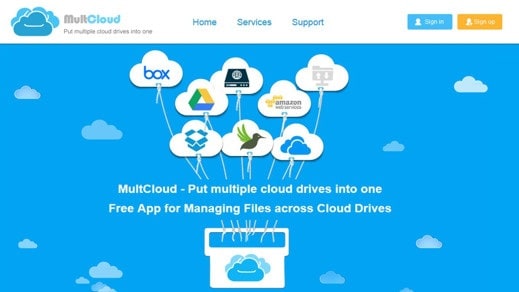 MultiCloud is a free service which manages multiple accounts at the same time without installing anything on the PC. The services it manages are dropbox, Box, SugarSunc, WebDAV, Google Drive, OneDrive e AmazonS3, or directly from your FTP space.
Once you have created your free account, you will see a simple styled screen Windows Explorer, which will allow you, via the key Add Cloud Drive, at the top, to add the services at your disposal (you will of course have to enter your credentials). From here it will be possible to download the contents, insert new ones, create folders and view the contents of each account.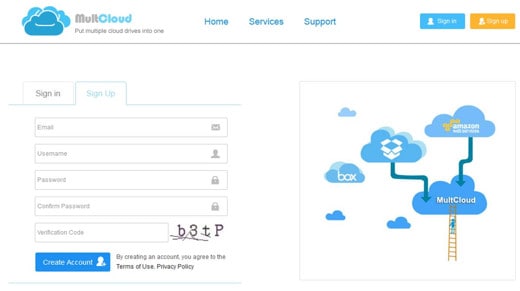 In case you need to move files from one account to another, without of course downloading them to the PC and then proceeding with the insertion on another service, it is possible to follow the operation directly from the Web interface, very quickly and intuitive.