Skype is free software of messenger snapshot e VoIP. Its peculiarity, compared to other software, is to combine chats, file transfer, conversations, with a phone call system based on a Peer to Peer Network.
Calls between Skype contacts are free, as are two-person or group chats, and sharing of photos and videos. Skype can be installed not only on your PC but also on smartphones and other mobile devices and make calls and video calls through a WiFi, 3G, GPRS or Edge connection.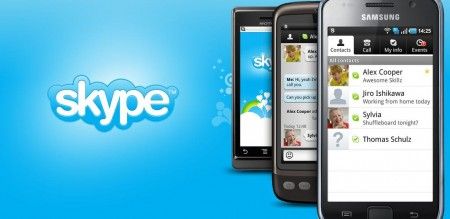 There is, in fact, a version of Skype for smartphones with an operating system: Android, iOS e Symbian.
If you want to download Skype on smartphone or tablet Android you have to go up Play Store and search and download Skype.
If you want to download Skype on your iPhone, iPad, iPod you can download it for free fromApp Store of Apple.
For smartphones with operating system Symbian you can download Skype from the Nokia website: http://store.ovi.com/.