Facebook, by default set your friends list as Public, that is, viewable by all users. Basically, every person who logs into Facebook will be able to see your friends and view their photos and information.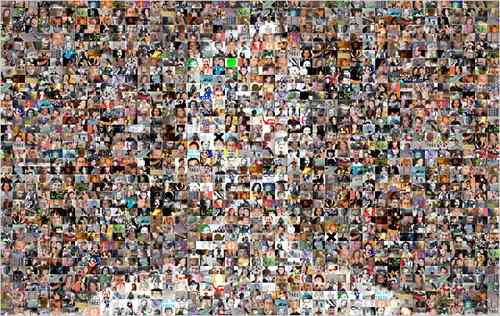 If you want to know how to hide your friends list on facebook, you must first connect to your profile Facebook and go to the Friends.
Click onicon with pencil top right, call Manage, and select Modification privacy. In the window that will appear, from the drop-down menu next to Friends list you have to select Only me. This way your friends list will no longer be public and will be hidden.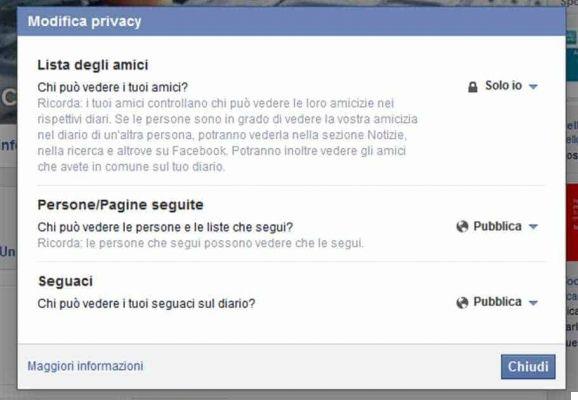 Remember that if people can see your friendship in another person's diary, they will also be able to see it in the News section, in Search and elsewhere on Facebook. They will also be able to see the friends you have in common in your diary.
To test if your friends are actually now hidden, you have to click on the icon with the three dots located at the bottom right of the cover image of your Profile page. From the menu that appears, select View as. This tool will allow you to see what your diary looks like for the public or for one specific friend.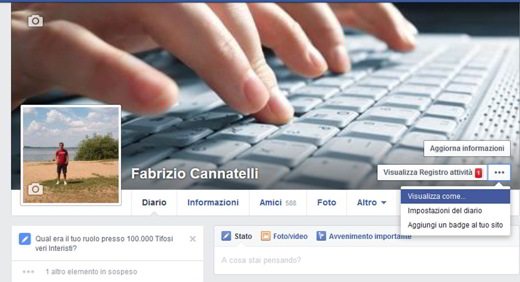 Make sure the entry is in the bar at the top of the screen Everyone (the audience) and check your profile page to see that your friends list is not showing.