Find out if our site was penalized it's not easy at all. To monitor our SEO campaigns it is essential to use advanced statistics tools (eg Google Analytics), in this way we could easily understand anomalous situations by constantly analyzing the performance of our website.
That said, to identify a possible penalty, in addition to using the well-known tools of Google Webmaster Toolkit or Yahoo! Webmaster Tool, we can: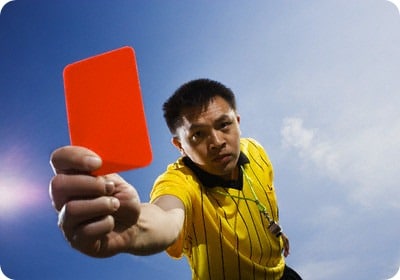 type in the search engine the command "website:www.miosito.com", All the indexed pages should appear, if these do not appear, you should be worried;
enter the name or brand of our company in the search engine, if no results appear, you need to worry;
search for the domain name followed by a keyowrd eg. www.miosito.com keyword; if our site does not appear on the first page in the SERP it is very likely that it has suffered a penalty;
constantly monitor keywords with tools such as Rank Checker; a drop of a few positions over a short period of time is normal, the downgrading of many positions, on the other hand, is a possible alarm bell;
note the downgrading of the PageRank, it is certainly a reason for penalization;
notice the drop in visits by 40 99% to%, symptom of a probable penalty;
check if the indexed pages are always the same with the advanced command eg. website:tuosito.com;
verify that our site is not in the blacklist of potentially harmful sites for navigation by typing in the search field http://www.google.com/safebrowsing/diagnostic?site=tuosito.com;
check you don't have bad neighbors on the same IP address.
Now that we understand how to identify a penalty, let's see how to get out of it:
if we have paid text link let's eliminate them from the Home Page;
if we use services to write paid posts (such as Pay per Post) we insert the attribute "NoFollow"To all outgoing links (rel =" nofollow ");
we clean our website of actions that could have caused a penalty, so avoid:

apply extreme SEO techniques;
hide parts of text using particular colors or hidden DIVs;
trade links;
linking to spam, malware-containing or banned sites;
enter too many keywords or keyphrases;
create specific pages in which to place advertisements;
copy text or content from other sites without placing a link to the original source;
if it has been at least one month since we cleaned up our website, but we have not found any results, we recommend that you send a readmission request to Google at the link https://www.google.com/webmasters/tools/reconsideration;
Once all these checks have been carried out, all that remains is to be patient and hope.
Also take a look at:
The algorithm revolution with Google Panda, Penguin Update and Google +1
How to find out if Google has punished our site