Did you find the video of your favorite song on YouTube and would like to download it to your PC but you don't know how to do it? Download YouTube videos for free it's easy especially if you have the right program.

You may not be aware of it, but there are many programs that allow you to download videos from YouTube in different formats and without spending anything. In this way you can not only watch your favorite videos on PC but also on devices such as: smartphone, DVD player and Smart TV. You can also extract audio from a YouTube video and convert it to MP3 to listen to it at any time on your favorite device.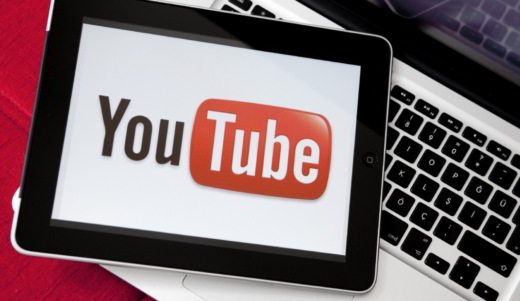 Be vuoi scoprire How to download a video from YouTube then you absolutely must know 4K Video Downloader, a powerful download manager capable of downloading videos, audios and subtitles from YouTube in high definition. You will be able to save videos in MP4, MKV or 3GP format, while for audio, in MP3, M4A or OGG format.
How to install 4K Video Downloader
4K Video Downloader is software for Windows and Mac OSX that allows you to download videos easily. In addition to downloading entire playlists, it facilitates the choice of various output formats and resolutions, and supports subtitles. Videos are downloaded in HD 1080p, HD 720p or 4K quality. It also supports 360 ° videos and also downloads videos in 3D format.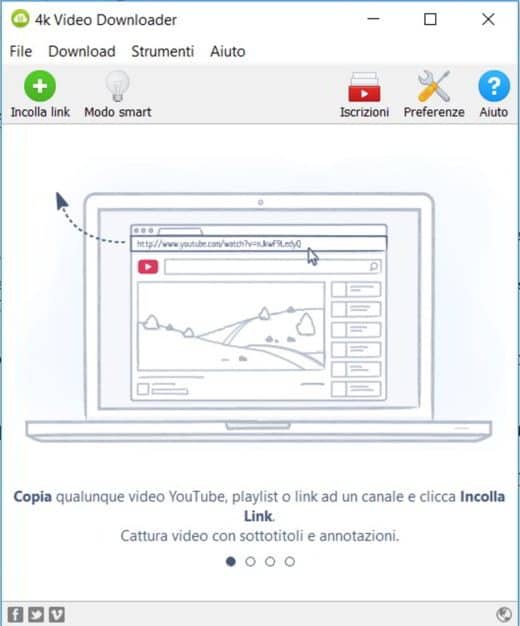 To install it on your PC, you must first connect to the official page and download by pressing the button Download 4K Video Downloader. A 4kvideodownloader_xx.exe file will be downloaded to install on Windows. Double-click on it and click on Run then choose the Spanish language. Check I accept the terms of the license agreement then press on NEXT for three times. Finish the download by clicking on the button Install. At the end press on end and check the item Run 4K Video Downloader to start the program.

How to use 4K Video Downloader
After launching 4K Video Downloader, an easy-to-use interface will appear where you can paste the video address, playlists or user channels you want to download from YouTube.
Open YouTube and choose a video to view. Select and copy, in the address bar, the URL of the video you want to download. Go back to 4K Video Downloader and click on the button Paste link, located at the top left, and then choose the format in which to download it: MP4 or MKV.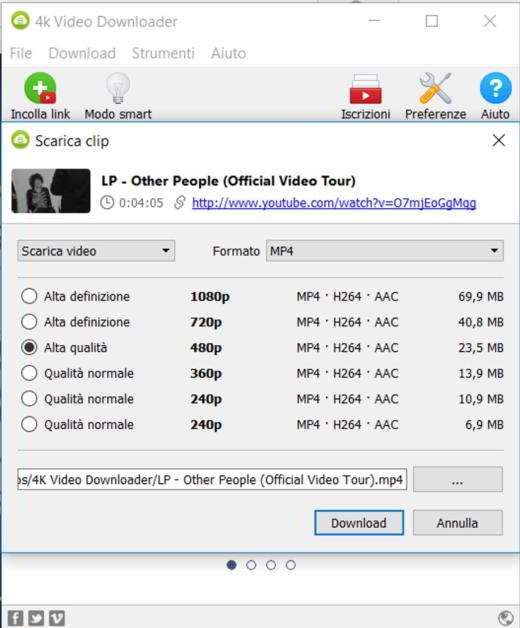 Choose one of the resolutions from: High Definition, High Quality and Normal Quality.
Further down you can decide to change the name of the video and decide where to save it. When finished, press the button Download to download the video to your PC.
4K Video Downloader allows you to download even just the audio track of the chosen video. In the drop-down menu, top left, where the item is present Download video you can choose Extract audio and choose one of the available audio formats, including MP3, M4A and OGG. Also for audio formats you can choose between: Original quality, High quality, Normal quality and Low quality.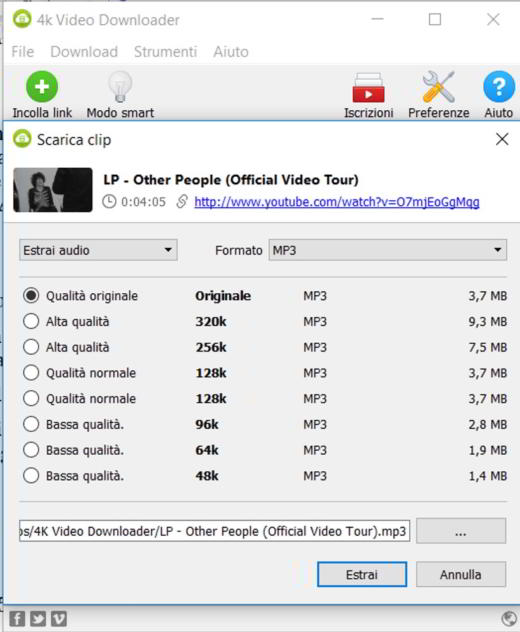 Finally, with 4K Video Downloader you can subscribe for free to its YouTube channel where new videos will be downloaded automatically by copying the link to the channel and clicking on the Plus icon; and through the "Smart Mode" decide to apply the selected settings each time to all your downloads.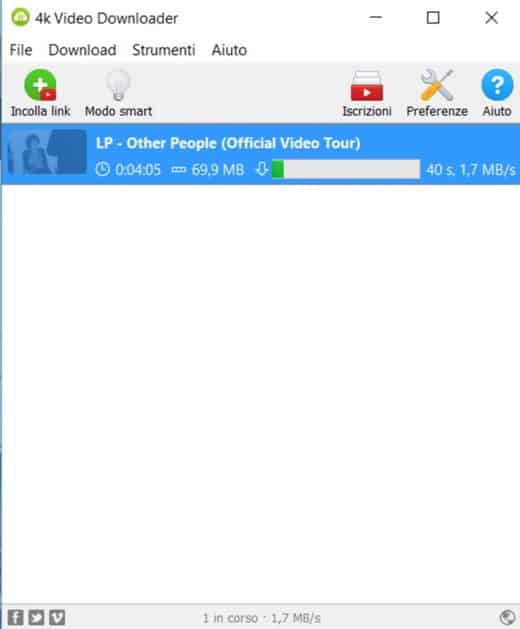 In addition to YouTube, 4K Video Downloader also supports many other video sites, including Vimeo, Dailymotion, Flickr, Facebook, and SoundCloud.

Frequently asked questions and answers
How to download videos from YouTube with 4K Video Downloader Copy the video link from your browser and click the "Paste Url" button in the 4K Video Downloader application.
Choose the quality at which you want to download the video from the download window, and press the "Download" button.
28 Dec two thousand twenty
What you need to do is to install 4K Video Downloader.
Open the program, copy the URL of the video from the browser and, in the software, select the "Download" option.
From there you have to select "Paste link".

Compilation of frequently asked questions that our users have sent us and that our experts have answered.