Navigate to Wikipedia it is not always possible, you must always be online and have an Internet connection always active. In this guide I will try to explain to you how to download Wikipedia on PC, smartphone and tablet to use it offline.
Download the entire Wikipedia database on your PC and explore its contents in the absence of an Internet connection, you need to download the software Kiwix.
How to download Wikpedia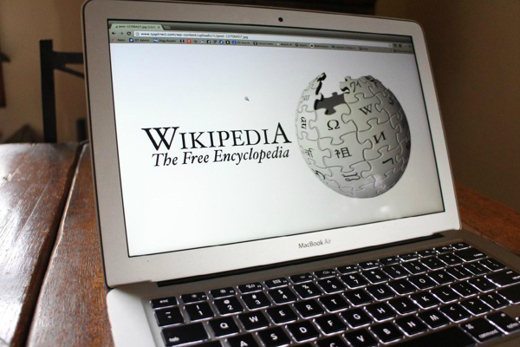 Downloading and installing Kiwix they are simple operations, all you have to do is connect to the page of the installers available for the various operating systems. For Windows there is a portable version, which must be unpacked in an external memory and does not require installation.

At the first start, Kiwix will ask if you intend to download new volumes from the catalog. After clicking on Yes, you will access the library, from whose virtual shelves it is easy to download what you need: just use the filters in the left bar and click on Download corresponding to the package you are interested in.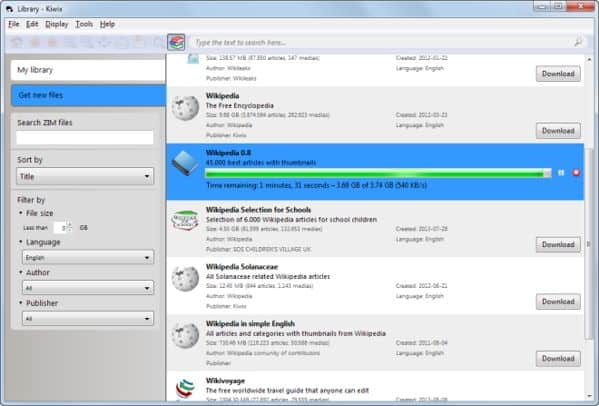 Once you have downloaded the contents, to consult them just go to My Library and select the items that interest you or use the search engine bar at the top.
The first time you use it, you will be asked whether to index the files, which takes a long time, the larger the downloaded archives are.
The contents will be saved in ZIM, supported by the Wikimedia Foundation and specifically designed to make content from the Web available offline. Kiwix is a multi-platform (Windows, Linux, OS X e Android) and can be easily carried in a flash drive USB 32 GB (Wikipedia weighs about 17 GB) as long as you install the portable version instead of the installer.
If you want to download other versions of Wikipedia as well, for example the one in English, you have to consider using more capacious tools such as an external hard drive.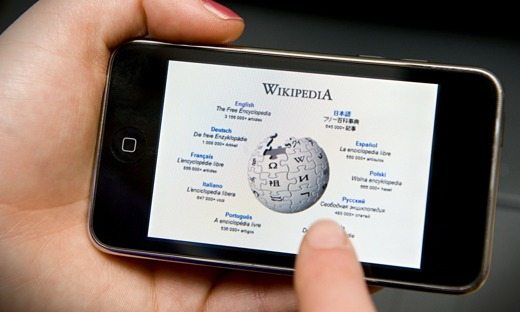 To download Wikipedia also on Android smartphones and tablets, you can do it from the Play Store or by going directly to the website of the Kiwix per Android, and download the file . Apk updated to proceed with manual installation on your mobile device.

Of course it is also necessary to download the .zim packages of the Wikipedia databases from this page to copy them to the SD card and then load them into the application.
Other useful articles
The best online Latin translators
How to add Word dictionary