If we are tired of being present on the Social Network Facebook and we want to delete or deactivate our Account and thus lose our traces we can do so. However, there is a distinction to be made between elimination and deactivation:
with the deletion our account disappears from Facebook but our photos and our data shared with other users could be present on their computers;
with the deactivation the account is suspended but personal data and messages are kept until the account is reactivated.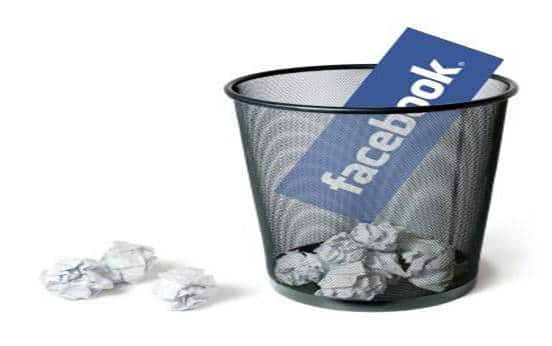 HOW TO DELETE FACEBOOK ACCOUNT
1. To delete our Facebook account, all we have to do is click on this link: http://www.facebook.com/help/contact.php?show_form=delete_account enter your Facebook user and password, click on the button Continue and immediately afterwards press the key Delete my Account.
A window will open asking you to enter your password and a captcha code. After that you will have 14 days to suspend the elimination procedure. To block the deletion you will need, within 14 days, to log in with your email address and password and confirm the request to cancel the deletion of the account.
In this way we have permanently deleted our account from Facebook but this process will not delete our personal photos, videos and private messages.
How can we do?
Before proceeding with the deletion of the account, from the main Facebook page we go to Edit my profile (top left, below your profile photo) and delete all our personal data;

to remove photos, we always go to our profile and click on Gallery, we choose one of our albums and once opened we do Modification Album. As soon as the album edit screen opens, click on the link Delete Album.
to remove the videos, click on the name of the video, once opened we will find the entry at the bottom right Delete Video.
HOW TO DEACTIVATE FACEBOOK ACCOUNT
2. To Deactivate Facebook account and related data, we must go to "Account settings","Protection"And click on"Deactivate account"Or click on this link: https://www.facebook.com/deactivate.php

The page that opens will ask for the motivation of the deactivation request and it is possible to decide whether or not to continue receiving emails from Facebook in the future, since the account has not actually been deleted but only suspended.

After confirming the deactivation of the account you will be prompted for the Password and a final confirmation by entering a security code. The account is thus deactivated.
To reactivate it, all you have to do is log in to Facebook again by entering your email address and password.