Connect an Instagram account to Facebook, if you are interested in sharing Instagram posts directly on the blue social network, it is a very simple procedure to increase followers and likes.
Have you been using Facebook for a long time but also want to subscribe to Instagram because your friends who are subscribed and manage to post photos on both social networks? If you have already downloaded the Instagram app, signing up with your email and password, but you don't know how to connect Instagran to Facebook keep reading because you will be able to find out.
If you don't know, Instagram integrates a function that allows users to link their account to Facebook. Thanks to it, when you publish a photo on Instagram it is automatically published on Facebook as well.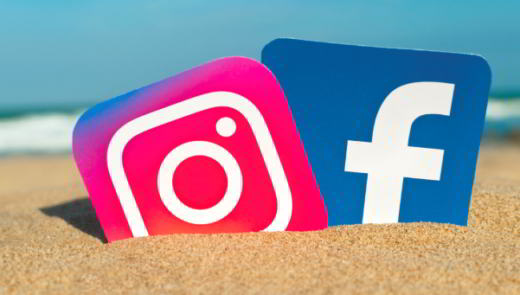 How to connect an Instagram account to Facebook
To do it from Instagram, just go to yours Profile, by clicking on thelittle man, and then in Settings> Linked Accounts and then tap on the chosen service, which in this case will be Facebook.
When the screen appears Advanced permissions cheap with No Now.
On the screen Facebook optionsIn section Pref Renze, activate the button Share your posts with Facebook and immediately returns to the Home.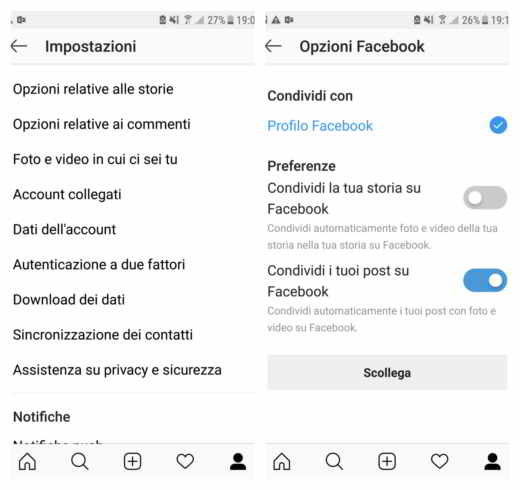 From now on, when you post a photo on Instagram, it will also be posted on your Facebook profile wall.
How to connect Instagram account to Facebook page
To connect Instagram to the Facebook page, you must start the Facebook app from your smartphone and of course be the administrator of the page. You can check it from your PC tapping his Settings (arrow icon at the top right) and then on yours Facebook page ..
Yes PC pigia su Settings and then Page roles to see if your name appears as an Administrator. If so, you can proceed with connecting the Facebook page to the Instagram profile.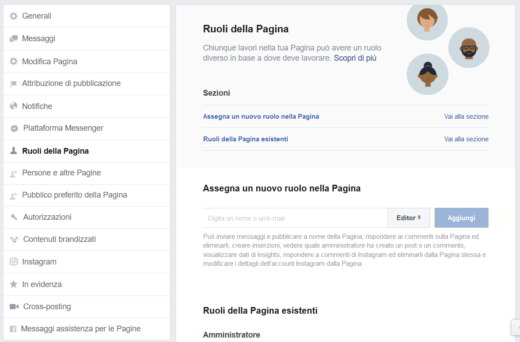 From smartphone, download the Facebook Pages Manager and Settings stop on Change the Page roles to see if you are the administrator of the Facebook page.
starts Instagram and log in by entering your access data. Click on thelittle man and then on the icon with the three horizontal dots to press on Settings (with wheel) and immediately afterwards on Account connected. Click on the link Facebook and then on the button Continue to connect Instagram to your Facebook profile.
When you see your name next to the entry Facebook, press on it and then click on Profile Facebook and check yours Facebook page . to connect it to Instagram.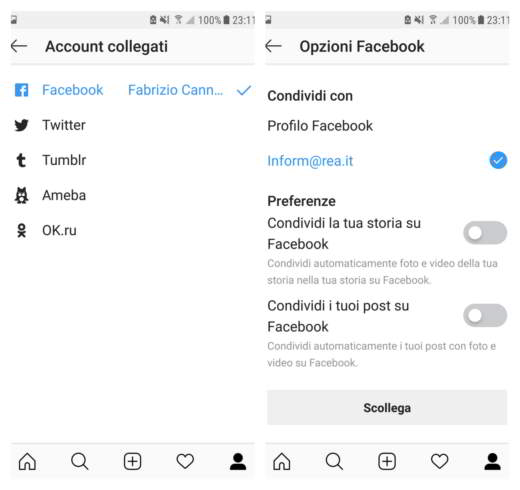 If you want instead set up your business profile on Instagram, you must always press on the icon of the little man and immediately after tap on the three vertical dots and then press on Switch to a business account. Then stop on Continue, several times, and press on Choose page by placing a check mark next to the page to be linked to Instagram. Press on NEXT and enter your details (email, address, telephone) and then press on end.
How to disconnect Instagram from Facebook
If you want to disconnect Facebook from Instagram, click on the little man icon to access your profile, at the bottom right, and immediately after go to Settings> Linked Accounts. Press on Facebook to access the screen Advanced options. Stop on the button Disconnect and to the question Confirm your choice? cheap with Yes, disconnect.