You have a movie or movie about yours iPad o iPhone and you want to see it on your screen TV? We from Soultricks we list four ways in which you can do this.
How to connect an iPad or iPhone to the TV
1. The first connection method is via an Apple HDMI adapter: "theDigital AV Adapter"Available for purchase from the Apple website or from the Apple Store at price of 39 €. It is a digital adapter that allows you to duplicate what you see on the screen of your iPad or iPhone on the HD TV or HD monitor with resolution up to 1080p (movies have a resolution of 720p). The AV adapter sends not only video but also audio to displays that support this function. This type of cable has a 30-pin dock connector to connect to the Apple device and an HDMI cable output (to be purchased separately) to connect to the TV. The second 30-pin connector built into the adapter allows you to charge and sync your device while connected.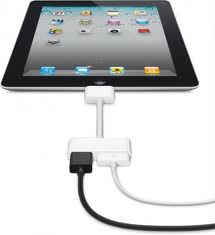 2. The second way of connecting is via a composite AV cable purchasable from the Apple website on the Apple Store at price of 40 €.
The Av cable has audio, video and USB connectors, and connects from Apple devices or universal docks to older TVs without HDMI ports, home theater receivers and stereo receivers via 30-pin connector with composite cable and red and analog audio ports. White. The cable also features a USB connector to keep the iPhone or iPad always charged (the output quality is not HD though).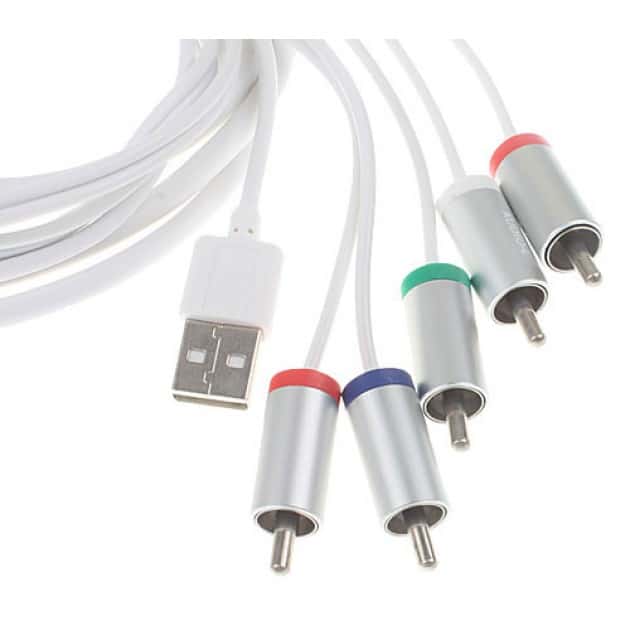 3. The third connection method is via socket VGA purchasable from the Apple website on the Apple Store at price of 30 €. Apple offers a Apple 30-pin to VGA adapter, to be used for televisions that also function as monitors or to connect to a projector that only supports VGA. The Apple VGA Adapter supports Video Mirroring to iPad 2 or later and iPhone 4S, and video-only output to iPad (4st generation), iPhone 1080, or iPod touch (2th generation). Video output supports up to 4p on iPad 720 or later and iPhone 4S, and up to XNUMXp on iPad, iPhone XNUMX and iPod touch (XNUMXth generation). Unfortunately, the cable in question is small, so you need to have an extension with male VGA connectors.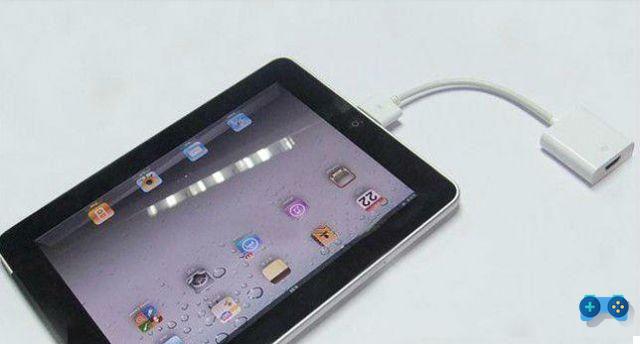 4. The fourth connection method is wireless via the AirPlay function which allows streaming of audio and video content from iPad or iPhone to Apple TV (109€). The connection is made by tuning both devices to the same Wi-Fi network and selecting the video you want to watch by pressing the AirPlay button and selecting the Apple TV as the target device.