Nowadays the phone it is an object of use daily, and is not missing in a woman's purse or a man's briefcase.
With your mobile phone you can not only make calls, but also send instant messages, connect to the internet for navigation among your favorite social networks and even to order a pizza. Buying a new smartphone involves a very careful choice, because it must respect certain parameters in line with the needs of the individual. Let's see below how to choose one that is around 500 euros.
The minimum requirements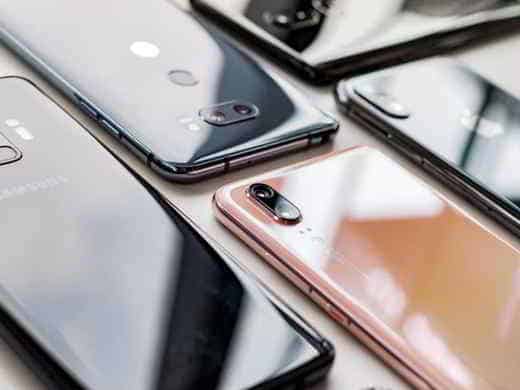 First, after deciding on the budget to spend, you will have to decide the dimensions of your smartphone. On the market, there are models with the more or less wide, especially useful for those who use a lot of web browsing or apps that require a large screen. Someone might also prefer a middle ground, for an aesthetic as well as a matter of practicality. when storing it. The important thing is that the resolution is optimal, to display images in a manner nitida and fluid and if you are willing to invest even a few hundred euros you will have no difficulty in finding it, in this sense.
The best android smartphones on amicopc.com (or with the operating system among the most popular for smartphones) also have more than 500 GB of internal memory and 8-10 GB of RAM: this means that you will be able to download many applications and interact quickly by opening even more than one at a time, a bit like it happens for a particularly powerful desktop PC. A good compromise, in this sense, is represented by a model of the Xiaomi, Mi9 SE at around 450 euros, which has 64 GB of RAM, more than enough to support the many photo you want to take (in this sense, we find interesting parameters on this product, that is a triple rear camera with 48 megapixel resolution), instant messaging apps such as whatsapp and many others.
Advanced features
As for photos, there is practically no cell phone that doesn't have one camera, also capable of creating video. If internal memory is critical to file all, and you can also consider buying a smartphone with the Dual SIM to have more space available, the camera also has its parameters depending on the model.
Smartphones in the medium-high price range also have a double photographic sensor, in addition to one shutter speed greater, features that allow you to capture important moments without having to waste too much time optimizing the shot; in this sense, many models of Honor, LG (The Mobile G6 has a 5 Megapixel front sensor with quadrangular) is Huawei (the P20 Lite it also has autofocus and octa-core processor), have all the credentials to allow you to take beautiful photos, thanks also to software more advanced.
Il Black Shark, always under the Xiaomi brand, for example, is among the best ever: with three sensors distributed on the back and front, it has an operating system Android 8.0 It is one of processors most powerful on the market, lo Snapdragon 845 which guarantees excellent performances also compared to all the other functions. Not surprisingly, the price of this smartphone settles around 530 €.
One of the sore points of a mobile phone is the battery: the intensive use that is made of it tends to download it faster and you often have to recharge it several times during the day if you do not want to arrive in the evening with the smartphone practically off. The "capacity" of a battery is measured in mAh (milliamps per hour) and the minimum you should expect from a cell phone worth approximately EUR 500 is at least 4.000 mAh: the autonomy we are talking about, in these cases, even reaches 48 hours but we must always take into account the use made of it.
If, in addition to chatting with your family and colleagues, you take photos, surf the internet, use apps to find a store in your neighborhood and maybe intersperse with a game downloaded for free from the store, you could drain your battery even earlier. Also remember that there are applications that download it "in secret" (as it warns you in some Push notifications your smartphone), or without you noticing it: it happens for apps such as Messenger or for some types of animated wallpapers. So, if you think your mobile is on standby and therefore it is consuming little or nothing, you could also be wrong.
In general, with a few hundred euros you will have at your disposal a trusted brand product, with enough memory for photos and apps and a respectable battery. This is the case with the Huawei P20 Pro, which has a cost of 450 € a 6-inch display, 24 Megapixel front camera, Autofocus, Touchfocus, zoom, 128 GB internal memory, 6 GB RAM and 4.000 mAh battery.