Do not know how to check the coverage of the Wifi network at home? You have difficulty receiving the signal and you don't know how to map Wifi to have a clean and interference-free connection? Read below and you will understand how to intervene.
When using a wireless router in the home, the interference produced by various appliances, such as ovens, microwaves or other appliances, can negatively affect the Wifi connection and therefore the data transfer speed.
In addition, there may be areas in the house that are not reached by your router's signal. In this regard, it is possible to check the coverage of the WiFi network to identify the areas in the house that are not reached by the signal through a software called Ekahau HeatMapper.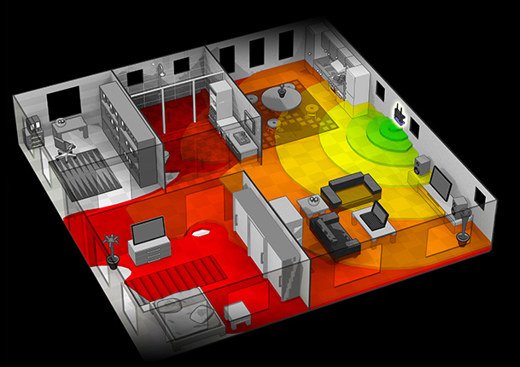 Through this program it is possible to scan our environments and identify all the critical issues related to the wireless connection. The software is free, but to be able to download it you need to follow a simple one registration procedure on the site. After installation on a laptop connected to the internet wirelessly, we can load a map of the environment or start from an empty diagram; so we have to move through the various rooms to give to HeatMapper the possibility of build the signal map.

When the main window appears, just indicate that you have a map and click your position on the map (exactly where there is a green dot). Move slowly around the apartment and draw and click as many points as possible. Complete room tracing within 15 minutes and at the end click with the right click on the image displayed.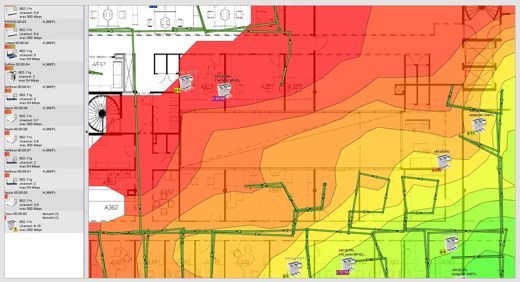 Ekahau HeatMapper will show you your map with colored areas di green (excellent reception), yellow (discreet reception), Orange e bitchy (areas without Wifi signal). In this way you will have a map to use to position your Wifi router in the best possible way, and where the situation will not change, you can buy a wireless repeater to enhance the Wifi network to put in the right places to get the maximum signal.
In this way we will have a precise picture of the entire environment and we will identify the areas where the signal is absent or disturbed by some equipment.