Il little space o low Ram memory often cause our smartphone to slow down, and have one available cleaning tool that free up space is becoming more and more indispensable.
One of the best cleaning apps for Android smartphone è Clean Master produced by KS Mobile and downloadable for free from Google Play.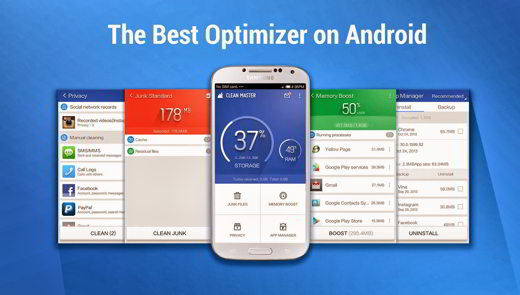 We accept all the permissions the app needs to work by clicking on Accept, and we download. When started, Clean Master immediately performs an automatic scan to identify so-called "useless files".
La management and elimination of unnecessary files it can also be done manually by going to main menu is by selecting the item "Useless files": A list of files that can be deleted will be displayed. Once the scan is complete, you will also be able to see the amount of space saved when cleaning is complete.
Always check the files you decide to remove and confirm the cleanup.

In addition to the physical space Clean Master also intervenes on the Ram. To delete what is no longer needed, you can tap on the "Memory optimization", You will see a list of files that you can close to recover memory.
The third element that improves the performance of the smartphone is the management of installed apps with "App manager", Which also allows the uninstall and backup.
Clean Master also works perfectly on Android Tablet.