New Gearbest discounts for September with the autumn promos Fantastic 4 Fall e Intel Inside special promotion.
It's called Fantastic 4 Fall, the great promo with which Geabest will welcome autumn with discounts of up to 70% on many products in its online store.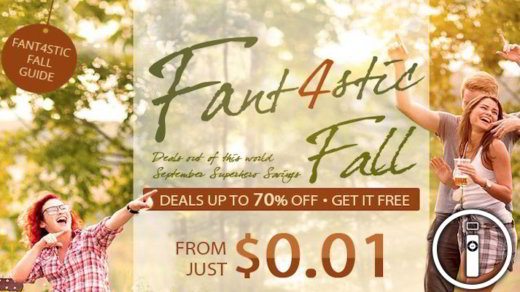 The promo will start on September 12th and will end on September 17th. Six days of offer that will cover the best technological products on the market. They range from smartphones to tablets, from PCs to cameras, up to the most varied gadgets and accessories. In addition, various initiatives will be launched during the week with products arriving starting at $ 0.99 e flash sales (these are products on sale for two to three days, with discounts ranging from 40% to 70% limited to one per user).
In addition to the already super discounted prices, Gearbest is giving away coupons in these days that will be valid in the days of Fantastic 4 Fall, in order to participate you must subscribe to the section "Sign & Win"Placed in the center of the page.

Among the many top brands (Teclast, Ulefone, UMI, Beelink) involved, in this autumn promo of Gearbest, there is no lack of Xiaomi, the company that produces mobile devices with the latest hardware at increasingly aggressive prices.

Among the products of the Chinese company are to be reported: the smartphone Xiaomi Note 4 Redmire and Xiaomi Air 12 Laptop, for other brands I recommend:
Teclast X98 Plus II 2 in 1 Tablet PC
Ulefone Metal 4G smartphone
Gearbest has also decided to add the Intel Inside special promotion to this event, also available from 12 September. This is an event dedicated exclusively to 2-in-1 tablets and notebooks with Intel CPUs.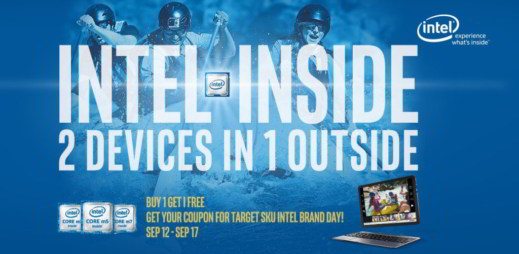 In the price of some of these devices you will be offered the inclusion of the keyboard at no additional cost. Therefore? You just have to hurry because the prices of the two promotions are limited and the Fantastic 4 Fall and Intel Inside Special Promotion offers will be present while stocks last.