Have you recently noticed that your Facebook friends list is plummeting? Do you want to find out who actually deleted you from Facebook friends?
It often happens that a user decides to clean up his contacts and then delete from the list of Facebook friends those he no longer considers true friends without any warning. Therefore?
Do you want find out who deleted you from Facebook friends without having to resort to external software, almost always not working, or stupid online services that aim to waste your time? Quiet read on for find out who deleted you from Facebook friends.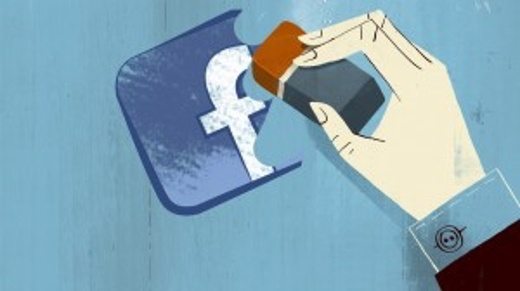 After Facebook has removed apps such as Who deleted me and the site SadlyUnfriended.com. On the Web, other solutions have emerged that allow users, who promote their commercial and professional activities on social networks, to adopt the right strategies to avoid regaining lost contacts.
Here are some services that allow you to find out who deleted you from Facebook and from other social networks such as Twitter e Instagram.
For Facebook the add-on exists Unfriend Notify for the Chrome browser. But there are also others, all of course to test on Chrome:
Unfriend Finder
Unfriendly – Facebook unfriend Notifications.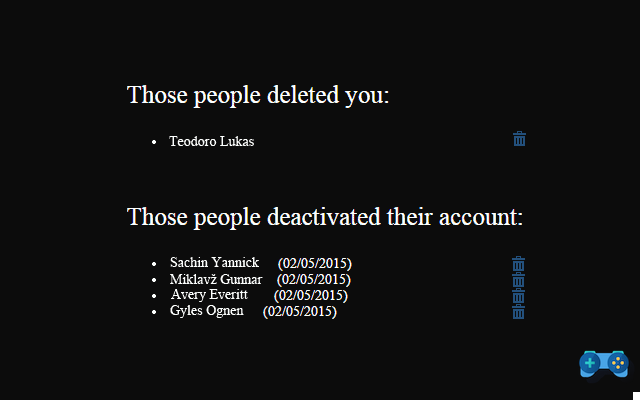 It was used Mozilla Firefox can find out who deleted you from Facebook using the add-on F.B. Purity and log in to Facebook. In the bar at the top you will see the button clearly visible FBP. Clicking on it will open a window from which you can set a series of options. If any of your friends unsubscribe you on Facebook, you will be shown a warning. If you have missed an alert, you can review it by pressing F.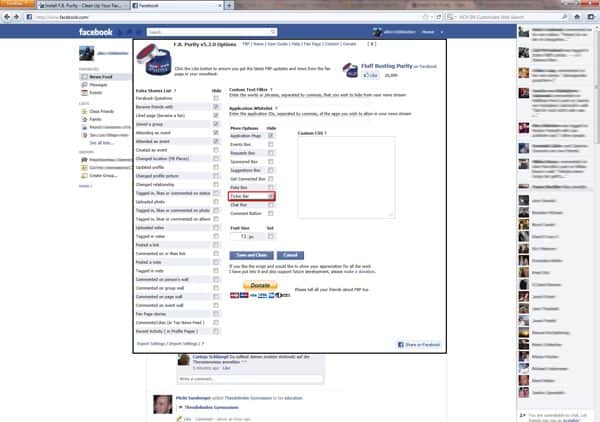 To find out who has unsubscribed you from friends on Twitter and Instagram you can try one of these useful services:
unfollowerstats.com useful for understanding who no longer follows you on Twitter and for those who have not reciprocated your follow.
Unfollowgram: useful to find out who has stopped following you, who follows you and who you follow without being reciprocated on Instagram.
who.unfollowed.me: useful for identifying people who do not reciprocate or that you have not reciprocated on Twitter.