For several days, information to be verified and tested has been circulating in the Social Networks. This information, disseminated by the administrators of fan pages, suggests enabling the option in the settings Add to Interest Lists and reports the following:
"Ever since Facebook requires Page Admins to pay to promote their pages (with the option Highlight the post), only 10% of fans receive updates on their home page. To continue viewing our posts you have to open our page, move the mouse near the "Like" button where there is a wheel and select it. From the menu that appears, choose "Add to Interest Lists": by doing so you will continue to see our posts on the home page. "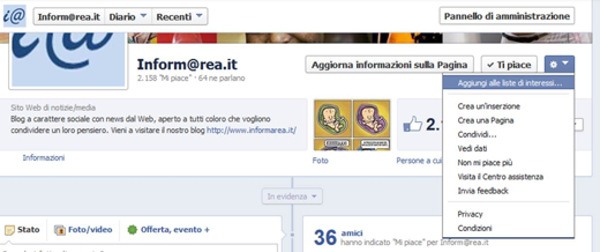 What do you think? Has anyone already done this or do you know more information about it?
Let us know your opinion.
If you want to follow the posts of www.SoulTricks.com you can subscribe to its RSS feed.