A guide on how to fix Facebook error code 1 or error code 2 and how to log back into your Facebook account.
Have you noticed that after entering the correct username and password you still can't log into your Facebook account? If the error your iPhone returns is "Login failed. Sorry, an unexpected error has occurred. Please try again later. Error code 1 "or" Login failed. Sorry, an unexpected error has occurred. Please try again later. Error code 2 ".
Before continuing with this guide, I recommend that you check whether the Facebook server is working or not, by visiting this page (check if the writing appears The Facebook platform works) or the Downdetector site. It is a service that provides a real-time overview of the problems and outages of all types of services, including Facebook. Here you can not only see the functioning of the social network (Facebook down) but send any reports regarding: Facebook Mobile, Platform Facebook, Totale Blackout and download theapp Downdetector per iPhone o Android.
Why the error code 1 Facebook occurs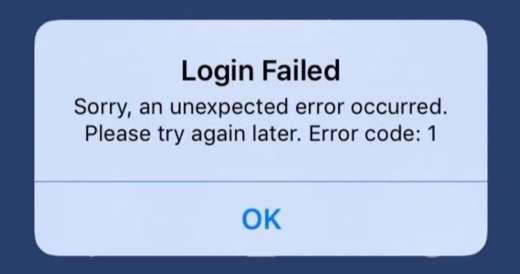 This error usually occurs on the iOS, iPhone and iPad devices, and it's basically a Facebook connection error to its servers and that may remain on your device even after it resolves, but you don't have to worry. There is a way to resolve Facebook error code 1 and go back to surfing the Zuckerberg social network with an iPhone or Android mobile device. Let's see how.
How to fix Facebook error code 1
Check the Internet connection
If by checking you have found that the Facebook servers are back working, check if you have problems connecting to the Internet with your router or if on your smartphone the Wi-Fi or the Data connection are active.
Perform the network reset procedure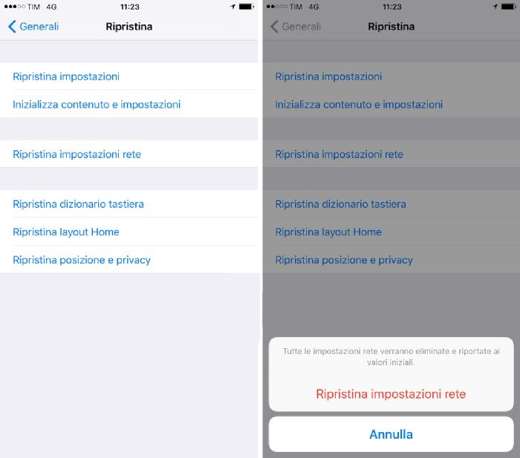 To get Facebook to work on your phone again you can try reset the network settings following these simple steps.
Vai everyone Settings of your iPhone.
Stop on General and then on Reset.
Perform various resets, tap on Reset Network Settings.
Enter the iPhone passcode and confirm by tapping the option again Reset Network Settings.
Restart your mobile device and open Facebook again.
This will reset passwords and Wi-Fi networks, cellular network settings, and previously used VPN and APN settings.
You should now be able to log into your Facebook account.
Check the time of the mobile device
If your device's date and time don't match your geographic location you may get Facebook error code 1. Resetting the correct date and time on the device will solve the problem.
Reinstall the Facebook app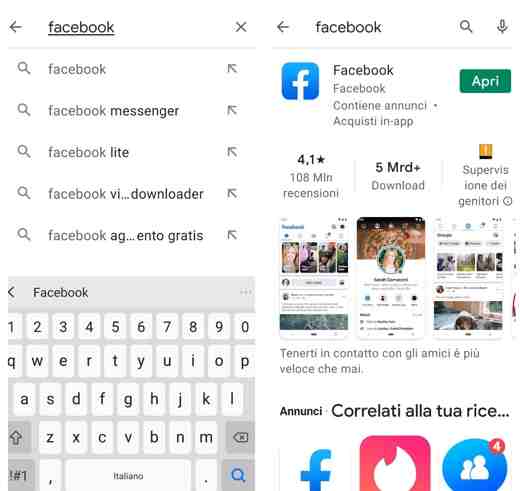 You keep finding problems with Facebook on iPhone and Android? Then it's time to reinstall the Facebook app.
Su Android press and hold the Facebook icon and when the entry appears Uninstall, drag the app to the wording. You can also go in Impostazioni> App and search for the Facebook app to uninstall it.
To reinstall it go to Play Store and search for "Facebook". Once found, press the button Install. If you have a mobile device Huawei read How to get Google services on Huawei.
Su iPhone, the uninstallation of the Facebook app takes place by holding it down and selecting the item Remove Whatsapp. Prize for your Delete Whatsapp and soon after on Delete. To reinstall, open the App Store and search for "Facebook". Once you have found the app, press the icon of speech bubble and confirm the operation with password Apple IDthe touch ID o Face ID.
Contact Facebook Customer Support
None of the above solutions solved your Facebook problem? there how to contact Facebook.
Go to the Help Center website and view the list of frequently asked questions and their resolution. If your problem is not present you can consult the official support forum or write an email to info@facebook.com or call the international number +1 6505434800.
Conclusions
In case you encounter the same error code 1 Facebook also on computer, I advise you to clear the cache, disable all installed extensions in the browser (eg. Google Chrome) and uninstall e reinstall the browser. Finally check your Firewall settings. In this regard, take a look at How to disable Firewall.