In previous versions of Windows it was possible to create a PDF document by installing a program such as Acrobat Writer or using the Microsoft Office function that allowed you to save a file in PDF through the following steps File> Save As> Save as PDF.
With Windows 10, the situation has changed. Create a PDF file with Windows 10 it has become even easier since the Redmond house has finally introduced a native function that allows the creation of documents in PDF.
Read on to find out how create a PDF with Windows 10.
All you need to do to create a PDF file with Windows 10 is to open any app that supports the print function. Eg WordPad (Start> All apps> Windows Accessories).
Create a document with WordPad and from the menu Fillet go up Print.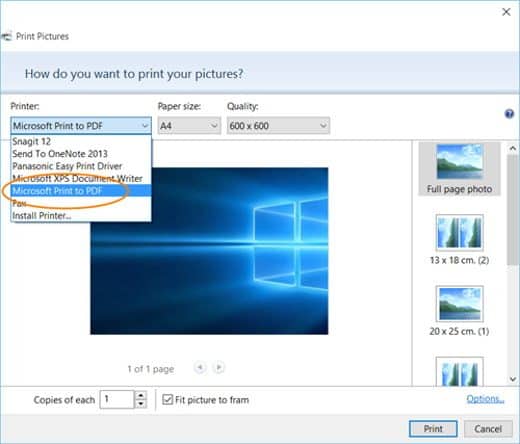 From the settings window select as printer Microsoft Print to PDF and click on your tasto Print.
Another solution is the key combination CTRL + P, works with both browsers and Office and both with the Windows App come Microsoft Edge.

A window will appear that will allow you to name the file and choose the folder in which to save it as PDF. All you have to do is click on Save and that's it, you managed to save a PDF file on Windows 10.
Please note: Microsoft Edge save the PDF in user documents, then File Explorer> Documents, for other browsers or programs you can safely specify the path yourself.
Microsoft Print to PDF in Windows 10, it allows you to install nothing and convert web pages, office documents and any other format that has the print function to PDF format.