How to recover unsaved Word or Excel file. How many times while working in Excel, Word or Power Point have you happened to have inadvertently closed a file without saving it? To us many times. For those who are faced with Word or Excel 2003 or 2007 files, we recommend that you take a look at this guide on how to recover unsaved Word document while for other Office files directly on the Microsoft site. From the release of Office 2010 onwards this issue was handled and resolved with ease.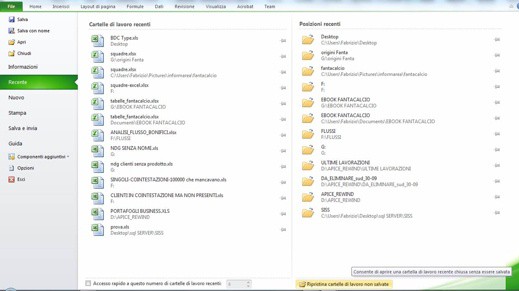 How to recover unsaved Word or Excel file
To retrieve the last closed file e not saved, e you were working on, all you have to do is open the Office application, go to the File tab and in the menu click on the Recent item, immediately after click on the button at the bottom right: Restore unsaved workbooks.
With this button a window will open with the relative folder "UnsavedFiles", Containing all temporarily stored files that you have not saved.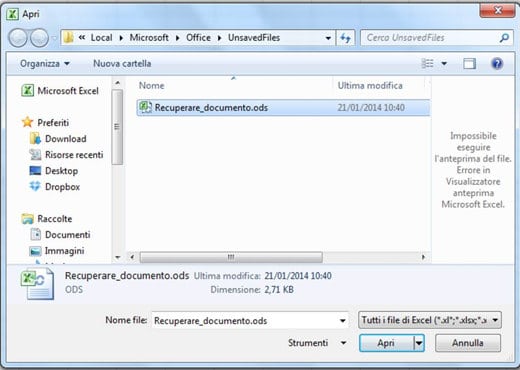 You can choose to change path and configure a new folder for storing the last file by not saving, by going to options > Saving and change the address under the heading Autosave file path, or if you really don't need it, uncheck a Keep the latest autosaved version if you close without saving, this way the last file you closed and unsaved will be lost.
Pay attention to the format chosen for saving the file (default is .ODS) and the minutes chosen for automatic saving.
In case you have not been able to recover the documents with the above steps, you just have to use some data recovery software, here are the best ones:
Recuva
Drive Rescue
Smart DataRecovery
Recover Files
Pandora Recovery
Undelete Plus