You need to control the PC with voice commands? Yes, I know, it would be nice to be able to make the PC do everything we want using only the voice: turn up the volume, open a program and much more, these are actions that today you are forced to do with a mouse or keyboard. However, there are several programs programs Speech Recognition, one of which called VoiceBot, which can be used through i commands in English, to launch programs, browsers, open documents and much more.
Index
The best PC voice command software

How VoiceBot Works
How Dragon Naturally Speaking works
How Talk Typer Works

How to control your Mac with your voice
The best PC voice command software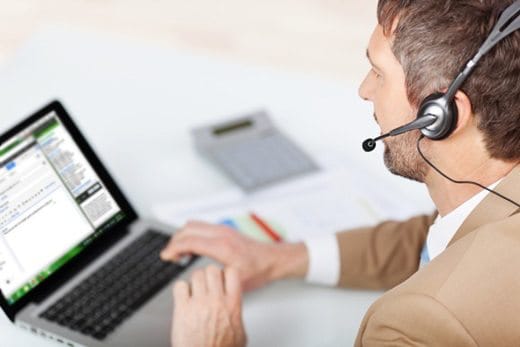 After seeing how to control a smartphone with voice commands, I will explain to you in this article, how to control your PC with your voice with third party programs. These are paid software, some of which have a free trial period.
Using the microphone on your laptop or headphones with microphone integrated you can control the PC with your voice and speed up the operations you usually perform with mouse and keyboard ..
How VoiceBot Works
VoiceBot allows you to take command with your voice. All you have to do is say the commands aloud to send actions to your games and applications. Use your voice to type keyboard shortcuts, click and move the mouse, and run macros and scripts.
Downloading and installing VoiceBot, at the first start you will be warned that the language for the speech recognition has not been detected, you will be asked if you want to download it.
Click on Yes, and then on Add a language to download English (United States).
Back to top VoiceBot and click on Cancel when asked to download a profile for games, go to Settings/Languages and set the language English United States.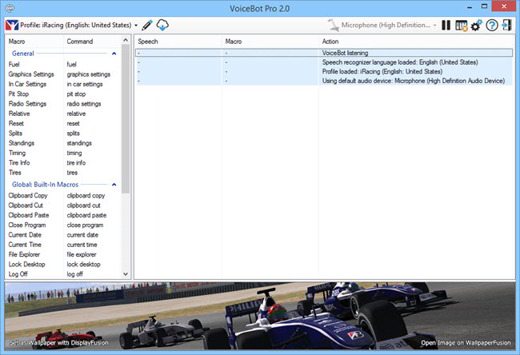 Now you need to add the voice commands. In this example I will explain how start the application Chrome through the voice.
Click on Profile (top left) and select New Profile. Give your profile a name and click on Add to add a voice command. In the window Edit Macro give the command a name (for example Open Chrome). Click Add and from the menu choose the type of action (Home Program).
Select the application Google Chrome, do OK and then OK. Minimize the window VoiceBot to use the command.
Read also: How to control a PC remotely
How Dragon Naturally Speaking works
Another solution is called Dragon Naturally Speaking. It is a paid program, 99 euros, but also available in a free version.
Once the software is installed, it will guide you in creating a user profile and setting it up for recognizing your voice. Once the initial configuration has been completed, a bar will be visible at the top where you can turn the voice recognition on and off and access the various menus.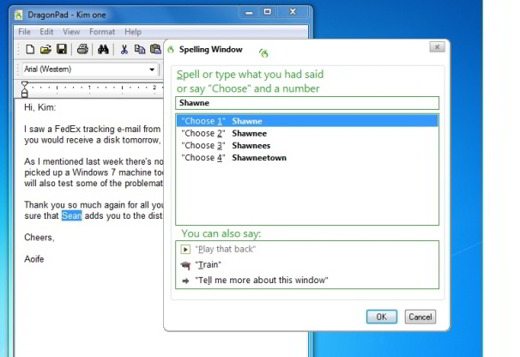 control your PC with your voice through Dragon Naturally Speaking you will have to activate the voice recognition function by clicking on thered icon with microphone top left. Then select the option modality commands from the menu commands and say some voice commands in the right sidebar.
I recommend using a built-in microphone with headphones, and of course of good quality.
Dragon Naturally Speaking works and is compatible with Windows 7 and 8, for i Macinstead, you can activate voice recognition by going to System Preference and selecting the option Voice from the section System and putting a tick on SI. Soon after you will see a small panel appear at the top right of the screen. Click on the arrow symbol and select the item Open voice commands window in the pop-up menu, to view the available voice commands.
How Talk Typer Works
High software to consider and free is Talk Typer, only works with Google Chrome. Talk Typer is very useful for bloggers or for those who write articles on a daily basis. Once installed select the language and begins to dictate one sentence at a time. You will notice that this will be converted to written text. Once the dictation is complete, you can edit, paste and print the text at any time.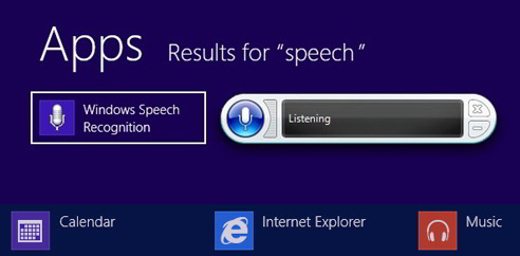 If, on the other hand, you want to use the voice recognition command of Windows 8 you can use Speech Recognition. Available in English, French, Spanish, German, Japanese and Chinese, to use Microsoft's software, you need to set up a microphone, talk to your computer, and set it up to recognize your voice.
Click on the button Home Windows and type speech in the search box. A wizard will open Setup speech recognition. Follow the entire configuration procedure and choose the settings you want by also carrying out the tutorial. Eventually you will learn the voice commands to use when the voice recognition is running.
If you have difficulty getting a voice command to work, you can ask the system for help by saying the command What can I Say.
How to control your Mac with your voice
Apple's operating system for Mac also allows you to apply voice control. The advantage is that unlike software for Windows, on Mac computers, the functionality is predefined and always works with commands spoken in English.
To activate the speech recognition system on Mac, you need to go to Pref Renze of system and choose the option Voice and then put a check next to the item Si.
You will see a circular panel at the top right. Click on arrow down, within this panel, and select Open voice commands window. Among the commands available, you will find:
Switch to: switches from one program to another.
Move page down/Move page up: scrolls open windows down or up.
Open my browser: opens the default browser.
To execute a voice command, press and hold down the key ESC, and that's it.
For further information on the voice commands of Speech Recognition take a look at:
How to dictate on smartphones with voice recognition