If you work in the office, between documents to manage, transfer and share, you know well that it is impossible not to have to deal with PDF documents. Nowadays, PDF is the most popular file format among individuals, offices and organizations that use computerized systems. It follows that the priority is to find out how to make the most of using the tools we have at our disposal.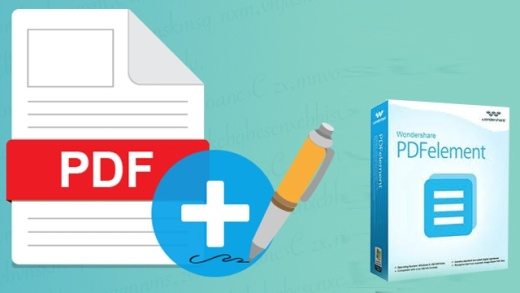 For this reason, it is essential to rely on a cutting-edge solution for PDF management, and here we come to our rescue we have Wondershare PDFelement which, also thanks to its OCR technology, offers its users the best existing platform to work with. PDF documents.
But let's see what this program is characterized by.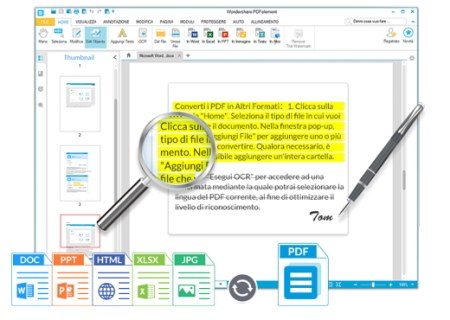 1. All the Functions Enclosed in One Software: It is not a case that Wondershare PDFelement a PDF editor is defined "All in One". It is called in this way as it contains all the functions for managing PDFs in one software. It allows you to create new PDFs, edit existing ones, convert documents from one format to another, sign PDFs and passwords, scan OCR and much more.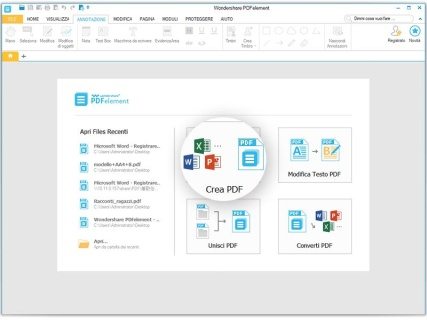 2. Within the reach of all: If one thing is certain, it is that of all the software available on the market, PDFelement is by far the easiest to use. It does not require any kind of technical or theoretical experience, and is characterized by a more than intuitive interface. The navigation of the functions is extremely simple, further facilitated by detailed guidelines at the complete disposal of users if needed.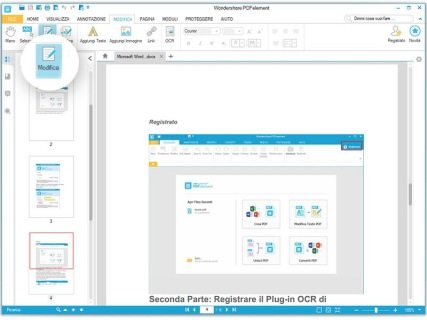 3. Unmatched Level OCR Functionality: PDFelement's OCR function allows you to transform PDF scannerizzati in editable documents, preserving their appearance and quality. In short, OCR scanning automatically digitizes image-based documents, allowing you to freely manage their contents - resizing them, searching for them, deleting them, inserting them, formatting them, etc. As this is a feature absent from most other PDF editors, it is the flagship of Wondershare PDFelement and allows the software to gain a substantial advantage over competing programs. As if that were not enough, the execution of the OCR scan of PDFs is as simple and straightforward as that of all other PDFelement functions.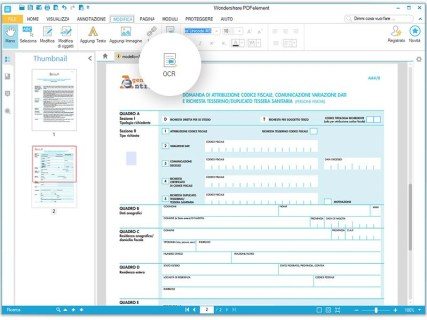 4. Can Act as Adobe Alternative: Adobe is one of the most used PDF editors in the world but, as we all know, it is characterized by a considerable cost. The good news is that Wondershare PDFelement consists of having the same functions as Adobe, at a much lower price. The program allows you to carry out all the operations that can be performed with Adobe, connoting itself as a more than valid alternative.
5. Worth What It Costs: When you think about the amount of features packed into this comprehensive PDF software, it is clear that PDFelement is worth its price. Once you have purchased and installed this program, you will never need to rely on other PDF management software again. PDFelement, in fact, is a definitive solution.
6. Try to Believe: Still have doubts about this fantastic program? Then don't wait any longer, and download the trial version to test the software features yourself. You will not regret it, because PDFelement is a pearl of the program even with the limitations that characterize the trial version.
With all of these features, coupled with OCR scanning technology, you can be sure that you are getting the most out of your PDF documents.
What are you waiting for? Try it now!