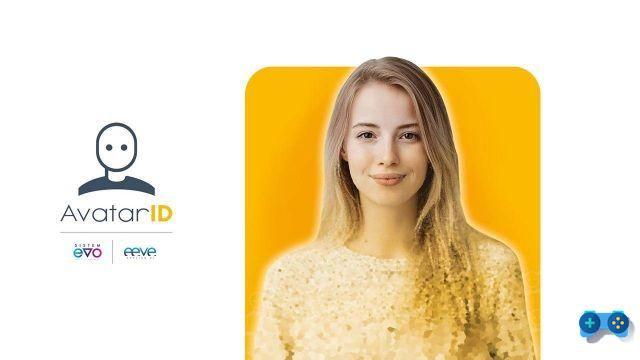 The first integrated AI platform that allows you to create intelligent, human-like Avatars
Sistem-Evo Srl, the Mexican start up operating in the sector ofArtificial intelligence and Digital Marketing, accelerates and changes access to the world of intelligent avatars and presents Avatar ID, the first platform accessible to everyone, individuals and companies, which instantly creates intelligent photorealistic Avatars. Thanks to the integration with Artificial Intelligence technology eeve.ai Avatars become interactive and communicate with users, who can request information, documents, book appointments or make purchases.
Avatar ID uses proprietary deep learning algorithms capable of generating live photorealistic animations, i.e. Avatars with human morphologies created on the basis of the chosen templates, able to reproduce the contents entered by the user within the platform using lip synchronization, in a custom virtual landscape. The video with the customized avatar created by the user can then be exported and published independently on any social network or website.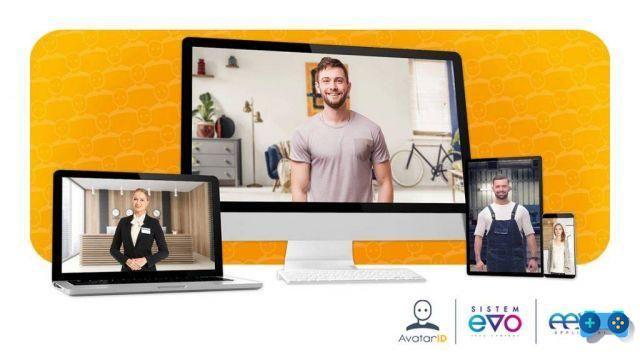 Avatar ID becomes intelligent through the integration of the Eeve.ai Artificial Intelligence technology and all the applications of the Eeve Platform ecosystem, thanks to which the created Avatar can become interactive and proactively communicate with users on landing pages, websites, app or totem.
Avatar ID has three declinations and makes this new Sistem-Evo technology available to all those, companies and individuals, who, based on their different needs, want to equip themselves with an interactive Avatar:
● Avatar Builder Video: the user creates the video with his / her own talking avatar identity by choosing from a series of morphological customizations and has the possibility to upload it to social channels;
● Avatar ADV video: the autonomous creation, thanks to the Avatar ID platform, of short ADV videos with proactive photorealistic Avatars, brings the world of advertising to a new level of engagement and interaction with users;
● Avatar Learning Videos: presentations, teaching and training evolve into dynamic uses held by Avatars with personalized human features, which use pre-trained content accompanied by digital media (music, images, pdf, ppt, video) and, through real-time connection with remote users , they become interactive communicators with whom it is possible to dialogue as it happens during a live event.
With the Avatar ID project Sistem-Evo takes a further step towards its goal of "democratization of AI", or rather "Artificial Intelligence within everyone's reach", the founding philosophy of the company that aims, now also through Avatars , to make AI simple, usable and accessible to all.
"This project is the result of numerous researches in the field of AI", explains Il CTO of Sistem-Evo Srl and MVP of Microsoft, Sebastiano Galazzo, "We have integrated several technologies between them: those of Speech to Text and Text to Speech, ie the ability to process an audio and transform it into text, and vice versa; those of Natural LanguageProcessing, that is the ability to understand and interpret a text, giving it the correct meaning; and those of Vision, aimed at generating faces. For each of these areas, our R&D department has developed new algorithms, on which the proprietary technology of eeve.ai is based, an environment where a digital face with photorealistic features can be generated, capable of intelligently communicating with the human interlocutor ".
Stefano Mancuso, General Manager of Sistem-Evo Srl, commented: "According to a recent survey, 77% of managers believe that their business will be at risk in the next 5 years without climbing AI. In the construction of a shopping experience, digital now plays the leading role and conversational AI is changing the way people interact with technology. From voice interfaces to intelligent virtual assistants and chatbots, customers are looking for a more human and natural experience, where technology intercepts and understands user requests and is able to respond through increasingly dedicated services focused on their actual interests " .
One technology, infinite applications - Sistem-Evo is the exclusive partner of PV Windbreak for the Artificial Intelligence technology to be integrated into the new one supercar Overtaking, the first truly intelligent car, which thanks to Avatar ID, is equipped with a unique Avatar Driving Assistant: an intelligent co-driver, with customizable human features, with whom it is possible to interact using natural language just like with a companion travel.
System-Evo
Sistem-Evo Srl is a startup that designs and implements highly innovative technological solutions capable of accelerating the business and services of the SME. Founded in 2017 from an idea of ​​the President and founder Michele Sangion, the company exploits the opportunities offered by Artificial Intelligence, Machine Learning, Business Intelligence and their applications in the corporate and Public Administration sectors. Sistem-Evo is based in Milan and Pordenone, with a branch in San Francisco.
Sistem-Evo has won numerous awards including The Global Annual Achievement Awards for Artificial Intelligence - Winner of the Best New Topology for AI (www.awards.ai).