You must necessarily edit a PDF file but you don't know how to do it? Would you like to add some text and a few lines to the document, but none of the programs installed in your operating system are able to do this? Quiet and do not despair, after reading this article you will be able to fill in and edit the form they sent you in PDF format, all you have to do is keep reading to find out how to edit a PDF file on PC.
Many digital books and manuals are available online in PDF format, and when it comes to printing or viewing them on your PC there is no problem, but if you want to edit these documents to apply notes or comments, perhaps you should resort to professional software . You have to know, in fact, that for edit a PDF document there are many online services that do not require any installation, but require a working Internet connection, alternatively you can take advantage of excellent software for Windows and Mac that in a few simple steps allow you to easily edit a PDF file with PDF Editor.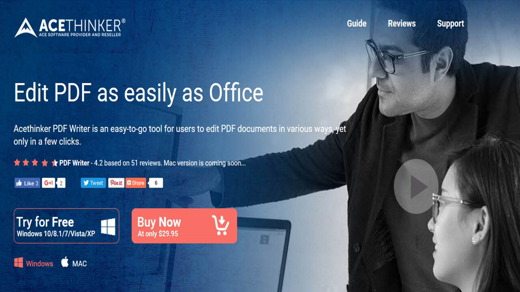 AceThinker PDF Writer is a program that allows you to edit PDF files quickly and easily. Also, with it you can set passwords to protect the file and merge, remove and reorder pages. Here's how it works.
First of all connected to the official website of AceThinker PDF Writer and click on the button Try For Free, for Windows operating systems, to download the file to your PC. When the download is complete, open the file by double clicking on it pdf-writer.exe, and click the button four times Next and finally on install and then Finish.
If you have a license key, after starting PDF Writer, go to the top menu and press on Help > Install Key. A registration window will be displayed in which it will be possible to insert by pasting, with CTRL + V, the activation code and then clicking on OK.
How to edit a PDF file with AceThinker PDF Writer
AceThinker PDF Writer is a professional software that allows you to edit any document in PDF format. At its start, PDF Writer presents a simple and intuitive user interface, in fact after doing File> Open and chosen a PDF file, you can edit it by selecting one of the various options available in the menu Edit: then copy, cut and paste the text or images in the document (Copy, Cut, Paste), edit the text and images within the document (Edit Text and Images), add the new text or images to the documents (Add Text, Add Image) and more.
In the example below, the title Serie A Tim 2015-2106 has easily been changed to Serie A Tim 2016-2017.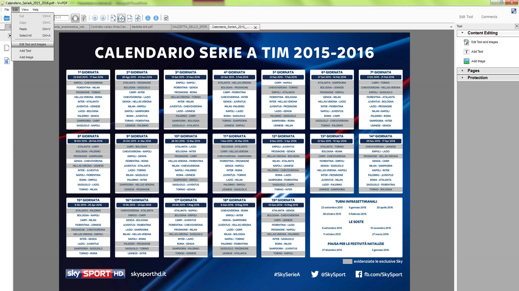 In addition to the menu Edit, you can use the tool Edit tool which opens a side panel full of editing tools and is divided into three sections:
Content Editing: where you can add and edit text and images
Pages: where you can insert, crop, rotate, replace and extract pages of the PDF document. Here you also find Pages Design to add headers / footers, background images and so on.
Protection: where you can encrypt the PDF document and protect it with a password you created.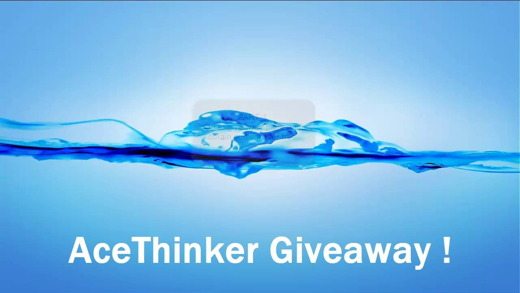 With AceThinker PDF Writer editing a PDF document, as you can see, is super easy and to celebrate their annual anniversary, AceThinker is organizing an unlimited giveaway for the AceThinker PDF Writer Pro version which normally costs $ 29,95. You can get the AceThinker PDF Writer version for free and without any limitations by connecting to the AceThinker Giveaway page.

The Giveaway version has the same features as the full version, including free technical assistance; the only difference is the inability to update the software.
How to edit a PDF file with AceThinker PDF Writer