Digital is having an increasingly profound impact on our daily life: now we do many things directly from mobile thanks to the latest generation smartphones. The Shopping is certainly no exception, as industry data show: according to a recent study by Ericsson, 43% of people between the ages of 15 and 69 buy a product on smartphones at least once every week. It is a revolution also and above all encouraged by the development of various technological innovations: for example that of virtual dressing rooms, which expand the possibilities of digital consumers, opening the doors to a whole new world. So let's see what it is.
What virtual dressing rooms are and how they work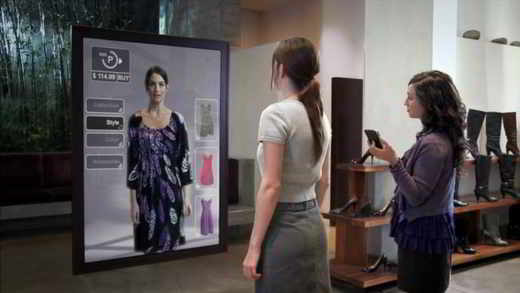 I virtual dressing rooms are web apps capable of "dressing" theavatar of a user, and can often be exploited thanks to the smartphone. Some stores allow you to interface with a screen that reproduces the consumer's image, allowing him to add clothes, accessories and everything else in the catalog.
The applications are a bit simpler, since the user himself will have to create his own avatar, manually adding the measurements and personalizing his own "mannequin". In other words, you have the opportunity to immediately understand the fit of a certain garment on those who use these digital dressing rooms.
An interesting example of this innovation is represented by the virtual dressing rooms of YOOXMIRROR, a smartphone application that allows you to apply clothes to an avatar or mannequin in 3D, with a network of algorithms that then automatically pairs other garments or accessories. Thanks to the artificial intelligence of this app, for example, it is possible to combine one of the many bags available on the online store with your outfit, even before proceeding with the actual purchase. We are facing an authentic paradigm shift which, according to experts, is destined to revolutionize the shopping front forever.
To make everything even more technological, there is the possibility of sharing via social networks: for example, you can create stories and share them on Instagram, to ask others for a live opinion.
How AI will change the way we shop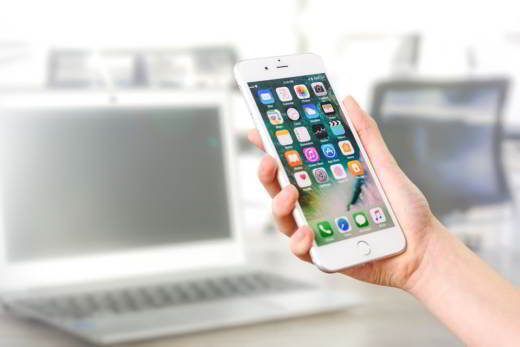 Our way of shopping is already very different today compared to a few years ago, as evidenced by these apps that allow you to access fitting rooms virtual. However, the changes are not over, on the contrary: the revolution brought about byIA (artificial intelligence) has just begun so there is still a lot more to expect.
Once again, sector research can help us predict what will happen: according to the aforementioned study by Ericsson, AI will increasingly go hand in hand with the mobile shopping. A figure that emerges strongly from the analysis of consumer preferences: almost 70% think that within three years the AI ​​applied to shopping will become the standard for mobile purchases. Clearly people's expectations are growing hand in hand with new technologies: 40% of users would like, for example, the support of a assistant virtual, while almost all consumers would like to overcome the limits of the small screen with the introduction of viewers VR in this sector.
Then there are also other requests made by the general public of shopping and artificial intelligence enthusiasts: 48% of this target would prefer to see only the most important items on the screen, in order to optimize the digital experience. Without forgetting the convenience of being able to compare the prices of various products, loudly requested by 68% of the public.