It often happens on the web to see short internet addresses, this is because with the advent of Twitter and its 140-character titles tend to avoid putting very long URLs online.
The "Shorten Link"Not only solve" space problems "but also allow monitor the traffic generated by the links, and they are aesthetically a much more valid solution than traditional links (often too long).
Shortening URLs does not require great computer skills, all you have to do is read below the best sites to shorten URLs and understand what you think is best suited to your needs.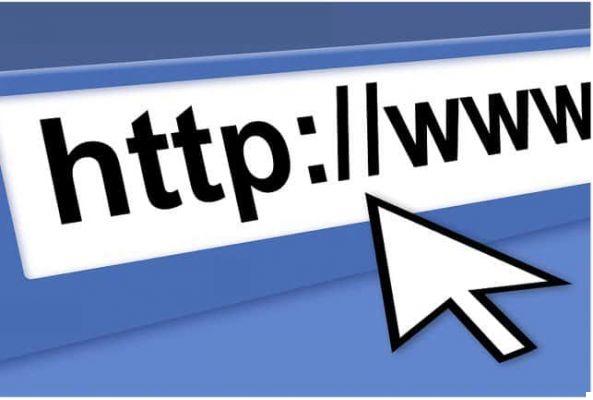 How to create Short links
For example write:
https://www.SoulTricks.com/2014/10/08/una-riflessione-sul-costo-e-guadagno-nel-crescere-un-bambino
is very different than writing:
http://goo.gl/c69XDr
As you can see the URL is much shorter and it is easier to communicate via SMS or telephone. By clicking on it we will then be directed to the page with the most extended address.
The operation is the same for everyone, just paste, in the sites that we will report, in the space provided, our URL to obtain an abbreviated version (URL Shortener).
Le alternative a goo.gl
The alternatives to goo.gl (which unfortunately doesn't work anymore), are the following:
Bi.tly: is one of the most popular URL shorteners on the web. Twitter uses it as its default site to shorten URLs of users, replacing TinyUrl.
Tinyurl: allows you to convert long web addresses into short URLs, thus shortening them into a link of a few characters (it was born in 2002). There is also a plug-in version for Chrome and Firefox browsers. The links created do not expire.
Gat.to the official link shortener of FribbyNetwork, it is completely in Spanish and with just one click you can get the shortened link
Ow.ly: is the Shorten Link service made available by HootSuite, very simple to use and monitor.
Snurl.com: it is simple to use and comes with a clean interface where you can create your own profile, where all the operations performed are kept in memory. It is also possible to choose a custom prefix for the URLs and add a code that will be inserted at the end of each shortened URL.
Is.gd: is a URL shortener that can be used without having to be registered on the site. The best part about is.gd is that you can customize the shortened URL, so you can make it more recognizable. In this service you can choose how many characters you want to shorten the link and by adding a dash at the end of the URL you can send a preview showing the page still to be opened.

Thinfi: service that will allow you to send your shortened url with a special password protection.

They also exist extensions to create shortened URLs on both browsers. On Chrome for example we have ChromeMuse.
URL shorteners can also be used for other services such as forums and social networks. Facebook, for example, creates short addresses of the type http://fb.me, only if sharing links from the mobile version is used. YouTube instead allows you to share videos by shortening the links with http://youtu.be/
These services offer statistics related to the number of clicks made on a certain URL adding the + symbol at the end of the shortened URL. To monitor the progress, simply type the abbreviated URL in the address bar of the browser and add the + sign.
Another feature of shortened URLs is the generation of a QR code associated with the destination address, to be read through the camera of a mobile device.
URL shorteners use the permanent redirect that is, the code 301, just to avoid Google penalties, but be careful often behind these URL shorteners are real hidden spam or virus web pages, for this reason there are browser extensions, such as LongUrlPlease o Redirect Check to Firefox, and Bookmarklet for all browsers that help find out what's behind a link.