Are you passionate about graffiti and are looking for i best sites to create graffiti and murals for free? Do you like colored computer writings, logos or glitter? Then you absolutely must keep reading this guide because you will discover the best online writing generator, or online graffiti art, to use on your blog or site.
The online services that I will show you are mostly editors that offer the possibility to create graffiti-style writings, in order to express your creativity in drawing and write your stage name or logo in a more evident way. These editors give the Graffiti Writing experience, also defined Graffiti: a social, artistic and cultural event that leaves room for creativity through pictorial interventions on buildings or public transport, most often considered vandalism punishable by law.
Also Read: Best Drawing Apps
Best sites to create graffiti and murals for free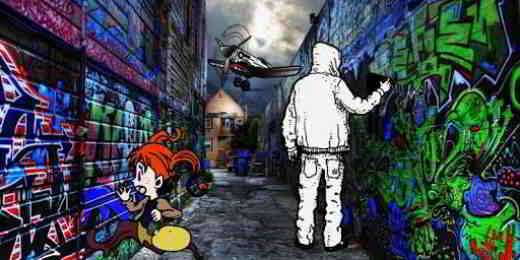 But let's see what are the sites to use through the browser to draw graffiti and murals on the PC.
Graffigen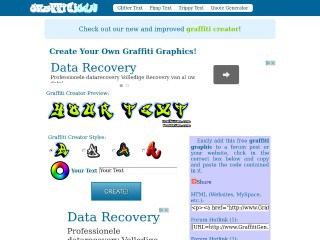 Graffigen is a site that allows you to create online buttons with graffiti style writings. Just enter the text in the Your Text field and select colors, background, fonts, test angles and then press the button CREATE!. At the top you can preview your creation and access related services to also generate: Glitter Text, Pimp Text, Trippy Text and Animal Text.
Graffiti Creator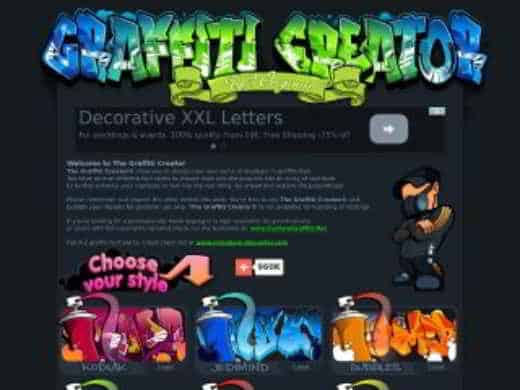 Graffiti Creator is a flash editor that offers the possibility to create graffiti as if you were a writers. To use it, choose one of the styles by clicking on Load, then on on the button Home and finally enter the text and then press the button Create. After applying the related adjustments with color, measures and effects, click on Save to save the newly created file on your PC. The platform also allows you to design logos and banners.
Graffiti.org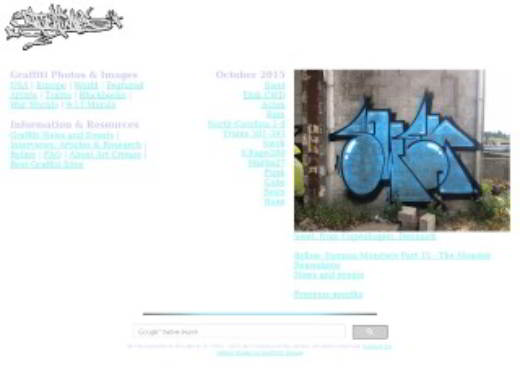 Graffiti Art Crimes is a collector of images of murals around the world. You can find the best graffiti, logos, designs and glitter drawn in the world but also in Spain. In fact, there is a section that indicates the best sites on graffiti.
glitter maker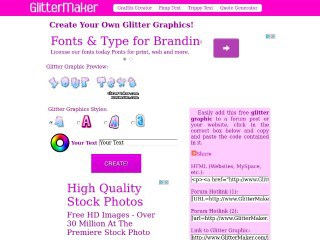 glitter maker it is a glitter lettering generator. To use it, all you have to do is insert the text in Your Text and generate the message by pressing the button CREATE!.
Graffiti Playdo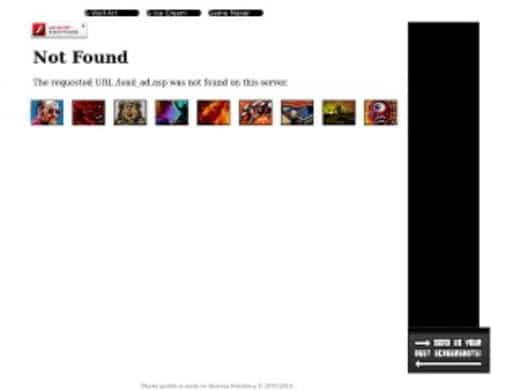 Graffiti Playdo is a site that allows you to write on a virtual wall with a spray can as if you were a writer. It is a flash editor that creates graffiti and is to be used simply with the use of the mouse and with the Z key to enlarge part of the wall. To share your works you can connect to Facebook directly from Graffiti Playdo.
Street Art Utopia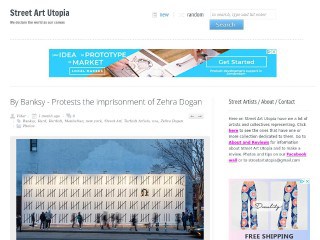 Street Art Utopia is a site dedicated to street art where you can browse many works by other artists. You have spaces for individual artists and collections made by the founders of the site.
FatCap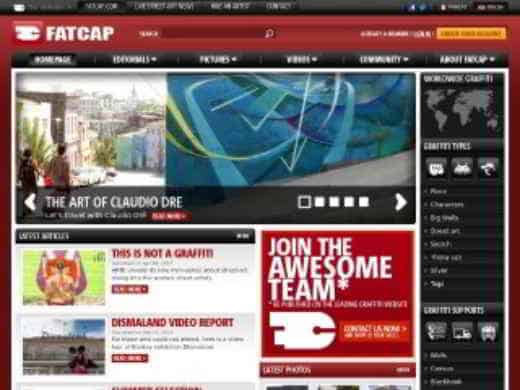 FatCap is a portal with videos and images dedicated to graffiti. In the pages of the site you can see and appreciate the many achievements from all over the world.
GlowTxt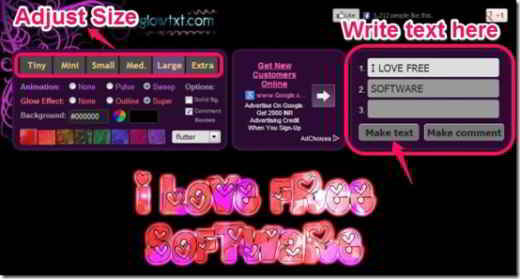 GlowTxt is a real text generator. You can create animated texts, logos, comments and titles for your blog, web page and YouTube channel. The service is free and works on all browsers.
Street Art Project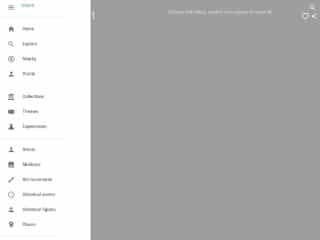 Street Art Project offers online collections and exhibitions on history, places and artists of urban art. You will be able to visit the Street Art project of the Google Cultural Institute. You will be able to discover urban art through street views, maps and much more.
Other useful articles
App to create caricatures on the computer
Free apps to design your home and decorate rooms in 3D