Do you want to recognize where emails come from by sound? Looking for email notification sound? Assign email notification sounds on Outlook depending on the sender who sends them, it is possible through the creation of a rule able to associate a specific sender to a predefined sound in WAV format.
Setting up sound alerts for emails is important if you want to give a different weight to emails received from specific people, such as a manager, a dedicated customer, or a family member or friend.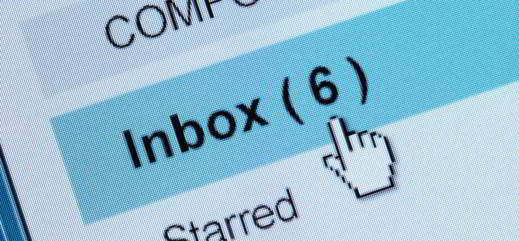 If you want to customize the sounds of the emails keep reading and make yourself comfortable, I'm sure by the end of the reading you will know assign email notification sounds on Outlook.
Assign email notification sounds on Outlook
The first step to assign an audio file to a specific Outlook sender is to right-click on a message received from the contact in question and choose Rules> Create Rule.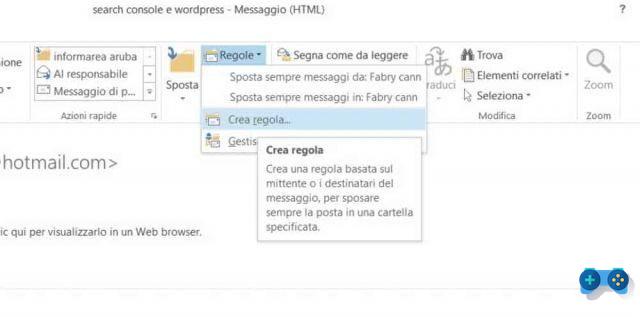 In the new window, check the box next to it contact name and then Play selected sound.
Now to assign a custom sound to the emails received click on Shop by Department to open the folder with the Windows system sounds. Click the window icon to open the preview, now after selecting the audio file you can listen to it by clicking on the symbol Play.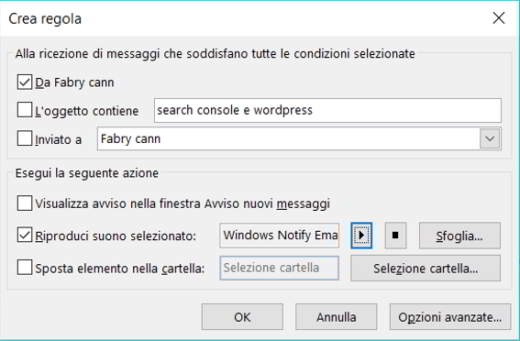 If you want to set it up, just click on to load it apri. At the end press on OK to confirm and close the window Crea rule.
If you don't find a sound you like, connect to the site ringelkater.de/sounds1 to download hundreds of WAV files and freely use them in Outlook as custom sounds for the emails you will receive.
To assign an email notification sound in Outlook by downloading it from the ringelkater site, click on the speech bubble icon with the megaphone symbol, next to the file title. Save it on your computer desktop and then follow the same instructions described above.
Then go in Rules> Create Rule and at the height of Play custom sound click on your button Shop by Department to load the WAV file.
Other useful articles