Before asking the providers for help in the event that your ADSL does not work, there is the possibility of running a test with Chrome to identify connection problems.
The plugin that makes available Chrome is called connectivity diagnostics.
Let's see how to install it
Go up Chrome Connectivity Diagnostics and click on +, log in with your Google account and press Log in. Click + free and confirm with Add. Close the tab and go to the other one open, and press starts.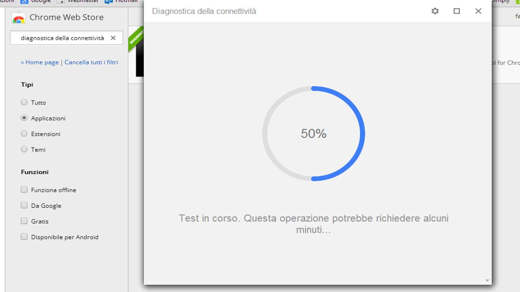 A series of tests provided by the extension will be performed. At the end, the extension will communicate whether or not a connection problem has been detected by specifying it with a point exclamation red.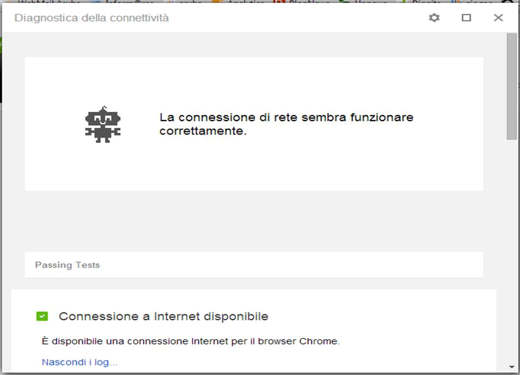 By clicking on each item that indicates the failed test we can see the detail with a click on Show i log. To find out, however, the tests passed, choose Show passed tests.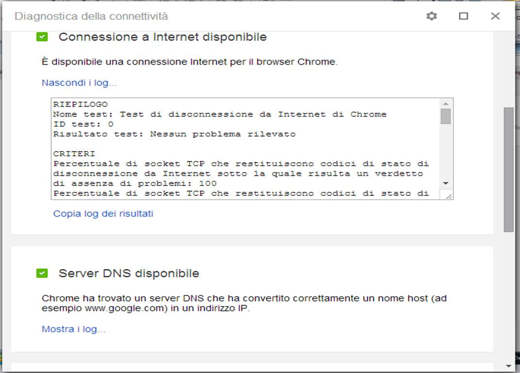 Connection diagnostics can be run at any time just by clicking Start Applications of Chrome your desktop and click Diagnostics.
Here are some tips to implement in case of a failed test:
Check that the LAN cable is actually connected to the PC's network card.
In case the DNS servers do not respond, use alternative servers such as Google 8.8.8.8 and 8.8.4.4 or OpenDNS 206.67.222.222 and 208.67.220.220. To set them go to Start> Control Panel> Network and Sharing Center. Click on View Status to the right of Local Area Connection. Click Property, select Internet Protocol Version 4 (TCP, IPv4) I awarded Property. Select below Use the following DNS servers, type the IPs of the DNS servers in Preferred DNS Server e Secondary DNS Server and confirm with OK.
Check the settings of the network authentication system if internet traffic is blocked by a firewall on port 80 and 443.
Check that you have set the correct DNS servers in the network configuration, possibly using alternative public servers from Google or OpenDNS by configuring them in the network card to be Start> Control Panel> Network and Sharing Center.
Use Alternative DNS if you have a delay in DNS resolution, such as Google 8.8.8.8 and 8.8.4.4 o OpenDNS 206.67.222.222 and 208.67.220.220, and check the firewall or router rules.
Alejandro Crespo Martinez We are a specialized and passionate team of virtual reality. We have extensive experience in this area. We decided to create ForVirtualRealityLovers to share all our information with customers and users. We have quality information. You can find tips, guides, interviews, top products and much more! If you are curious, enter our site ForVirtualRealityLovers.com and discover the virtual world! 😉 How to connect two or more PCs through the mains ❯
Articles related to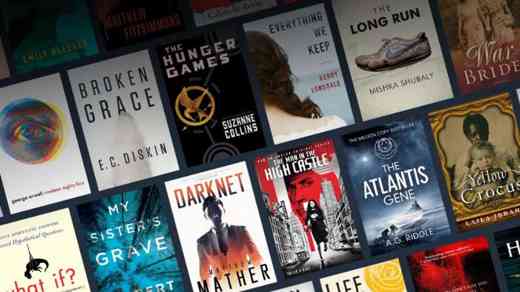 How Amazon Kindle Unlimited Works: Costs and Benefits
How to recover photos and videos on Facebook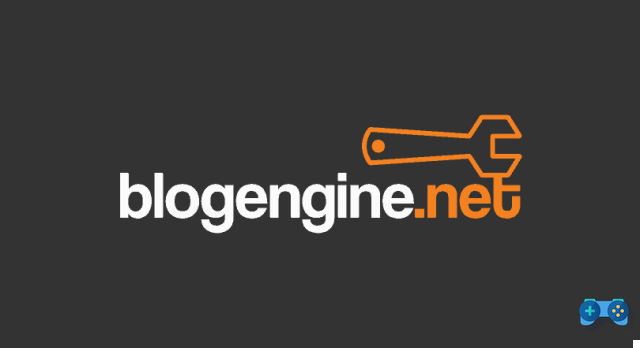 Unable to view images https://www.SoulTricks.com/wp-content/uploads/upload/ JPGX in BlogEngine.net
The profiles of the most followed VIPs on Twitter (Complete list)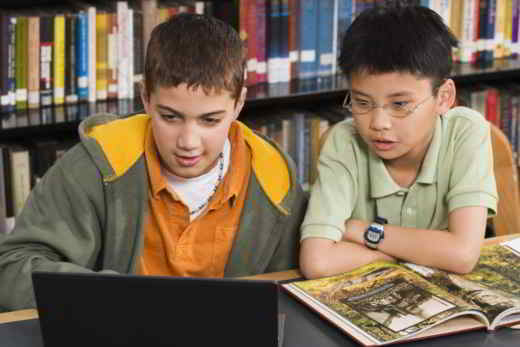 Best sites to do free online logic analysis of one sentence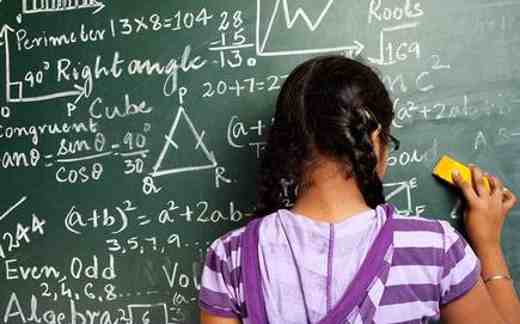 Best sites for solving equations
Add a comment from the ADSL not working? Here's where the problem lies
Comment sent successfully! We will review it in the next few hours.

Internet
How to read sites open on a PC on a smartphone
Best sites to convert photos, videos and documents online for free
We protect our Facebook profile from external attacks
Here are the techniques used to fake PageRank
The best free video chat services
8 best chats without registration
Best apps to translate
How to download the Green Pass on your mobile
Here's what the iPhone 8 will look like: features, price and presentation date
How Paypal works and why it is such a popular payment system
Mobilegeddon: the new Google algorithm for mobile devices
Amazon Gaming Week 2022: the best offers
How to see who is connected to my WiFi network
How to fix Disqus comment count
How to find out who visits your Facebook profile
How to sell your creations
How to download subtitles from YouTube
How to recover open tabs when Mozilla Firefox crashes
How to download Google Maps maps on PC
How to group Facebook groups in one app
❤️Chi Sleep For Virtual Reality Lovers?
For Virtual Reality Lovers we are a team of people who aim to give you all the best information about Virtual Reality.
What information do we share?
We share everything you need to know about virtual reality, tips, prices, features, guides and much more !.
🤖What are the best virtual reality products?
We have the best information section on the best virtual reality products.



This work is under a Creative Commons Attribution-Non-Commercial-No Derivatives 4.0 International License. 2021/primerpaso.me X
Check out our best articles!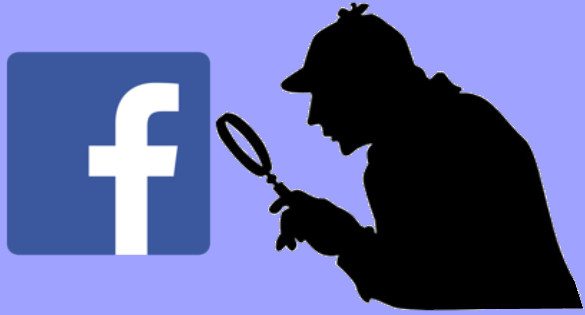 How to find out who visits your Facebook profile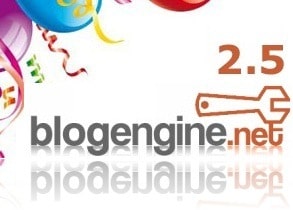 How to insert a donation button in Blogengine.net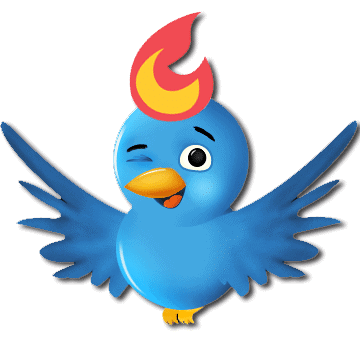 Track Twitter clicks with Feedburner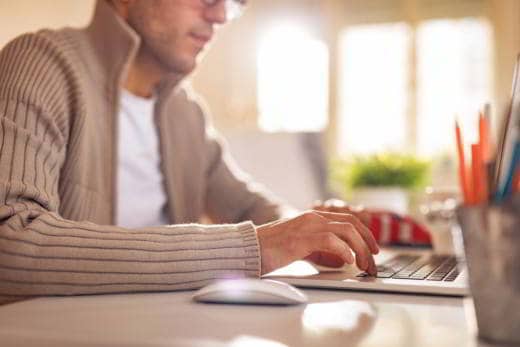 How to archive Outlook messages