Le best Youtube alternatives to make money with videos. Making money with your videos without YouTube has never been easier.
When it comes to making money online with videos, the first thing that comes to mind is definitely YouTube. Monetizing on YouTube by publishing original videos is simple and intuitive. But what if the Google platform had banned you? If you don't know, there are many other online platforms where you can earn money by producing and publishing videos.
If you are talented with creating videos, then you should broaden your horizons and check out other sites as well, such as DailyMotion e Vimeo, which like YouTube pay for sharing original clips. It is important not to post anything illegal, to respect the rules and regulations on each site and to use a separate email address to keep you away from spam and invasive advertising.
The best alternatives to YouTube to earn money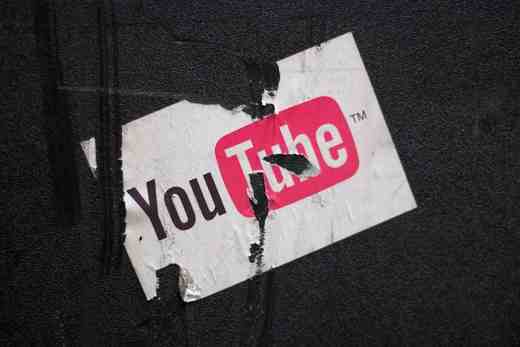 Let's start by saying that to monetize with YouTube you need to have a channel with over 10 thousand views. To earn just apply to the Program partner, which will analyze your demand, and start monetizing with the ads displayed on your videos. Of course you must have the commercial use rights of the uploaded videos and reach a minimum payout of 100 euros with a 68% profit percentage.
However, if you are also looking for other sources of income, below you will find the best sites to make money by publishing or selling videos, valid alternatives to YouTube.
1. Vimeo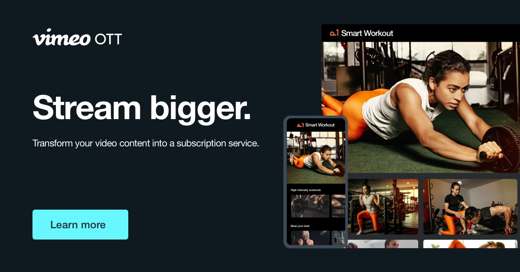 Percentage of earnings: 90% | Minimum payment: ND.
Vimeo has grown tremendously since its launch in 2004 and is arguably one of the best YouTube alternatives for making money on video.
This platform for uploading and storing digital videos allows professional and non-professional video makers to post high-quality content and share it with its 280 million monthly users, according to its latest statistics.
Since 2012, it allows its members to make money from videos in two ways:
Tip jar: allows you to receive direct donations from PRO users (15% is Vimeo) after putting copyright-free videos online.
Vimeo Stock Video- This option forces users to pay for your content. Through this feature the user pays a license to use the video only once.
In 2013, the website introduced a new tool, Vimeo on demand, so that content creators can sell videos on the platform and not necessarily place advertisements. This is not a free service, you need a Vimeo Pro account and the cost is $ 16 per month and you have the copyright on the videos.
It is used a lot by potential filmmakers who want to upload and show their original short films, animations and content on Vimeo. The site is easy to navigate and the videos are of quality. It also integrates with social media, and by creating a free account, you can enjoy 500MB of upload space per week.
2. DailyMotion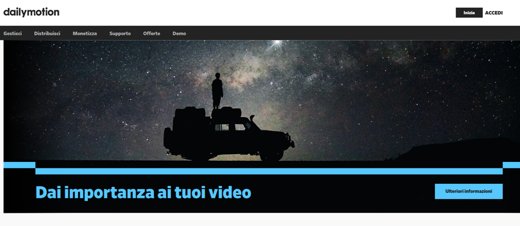 Percentage of earnings: 70% |Minimum payment: $ 100.
DailyMotion it works more like a content aggregator where users can watch and post videos of all kinds, up to an hour, organized by categories.
With 400 million monthly visitors, it was the first video sharing site to seriously compete with YouTube by offering a wide range of varied and engaging content. However, his specialization remains semi-professional short films.
In this network the most important thing is the community, since users have the possibility to communicate with each other directly.
Like Vimeo and YouTube, too DailyMotion allows you to monetize with your videos, earning 70% of advertising revenue. The percentage could increase if you share the videos on your website or blog, or if your video is shared from a third party website.
To start earning you need to sign up and enable monetization on your account so that ads are placed on your videos. All you have to do is upload original, quality videos, add your logo, and then share them with your audience. In addition to ads, you can also rent your videos on demand or by subscription. In the latter case you will need to create a price list.
Payment is sent via Payoneer or PayPal when the revenue reaches $ 100.
3. Brightcove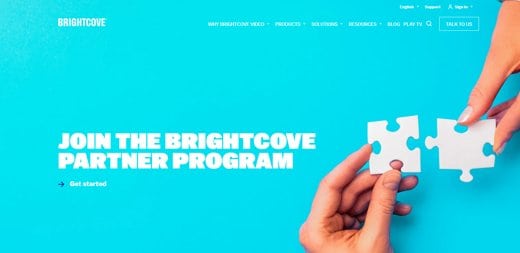 Percentage of earnings: 70% | Minimum payment: 99 cents.
Brightcove it is a little known site but it deserves a lot of attention. You can create videos that you find interesting for your viewers and upload them to this site and earn.
Monetization is different than YouTube. Users can rent or buy your videos but you won't get paid for the views. The minimum price you can set for your videos can be as much as 99 cents.
Between sales and rentals Brightcove guarantees you a 70% profit percentage. Overall it is a platform that allows you to trade with complete freedom and have control over how to make a profit.
4. Metacafe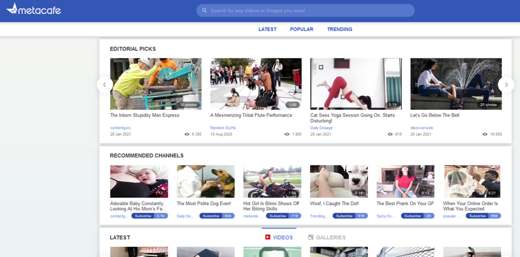 Percentage of earnings: ND | Minimum payment: 100 euro.
With over 25 million unique users per month, Metacafe presents itself as a platform that in its small way can be a valid alternative to YouTube, especially for those who produce funny and amaze videos. The clips are of good quality and it's easy to find interesting ones to watch and enjoy.
There are no full TV episodes or movies cut into pieces. Copyright is strict and your video must be suitable for a mainstream audience. The average video lasts 90 seconds.
More than 80.000 volunteers get a first look at each of the thousands of videos posted to the site every day. The videos are then ranked and the most popular ones are exposed to the community. The best original work, determined by the spectators, is awarded.
The profit consists in uploading your videos to this platform and making money with the views. Videos uploaded to be accepted must be between 20 seconds and 6 minutes long and must not contain adult material.
With the same amount of video views you can earn a lot more than YouTube. On the latter the ratio is $ 1 for every 1000 views, on MetaCafe $ 5 for every 1000 video views.
5. Facebook for Creators
Percentage of earnings: ND | Minimum payment: 100 euro.
Also Facebook is among the best YouTube alternatives to make money with videos. His program Facebook for Creators, allows you to create in-stream ads, i.e. short ads inserted during your videos. You can upload your videos and take advantage of 3 types of ad placements to place in your content: pre-roll, mid-roll and image ads.
Through a tool called Creator Studio you can better analyze performance and get the most out of in-stream ads.
You will need to create original videos and meet the requirements to monetize with your videos on Facebook, and they are:
You must be 18 years old.
Your page must have at least 10 followers and must be eligible for in-stream ads.
Your page must comply with Facebook guidelines.
In the last 60 days, your page must have reached 15 interactions, 180 minutes of video views, or 30 1-minute views on videos of 3 or more minutes.
Any video you post will be reviewed first. If it gets 25 views in 10 minutes, it will be reviewed faster. It will be important to avoid violating copyright.
As for the profit, this depends on the CPM (cost per thousand). So if your video gets 2.500 views and the CPM is 2,50 euros, you will need to calculate Views x CPM / 1000.
Payments are made monthly and the threshold must be 100 euros.
Other alternatives to YouTube to make money with online videos
Twitch
DTube
BirdTV
Viddler
Patreon
AdRev
Flickr
Conclusions
All these sites are aimed at different targets and have a very large catchment area. Unfortunately, even today they still do not manage to worry the popularity of YouTube in the least, even if they represent an excellent alternative for the user who could identify in one of these sites the one that best suits his needs.
Read also: Earn money with videos