On the web today it is very easy to find sites to download free PDF books. The sources are divided into sites that pay attention to copyrights and illegal sites that provide free material without paying.
In reality, the free books that the user could download are those whose license provides for free sharing or those ancient PDF books whose license has expired since they were published more than 70 years ago.
In a previous article we have already talked about free books app and how to download free books to read with the best ebook readers. But let's see how to download free PDF books.
Sites to download PDF books for free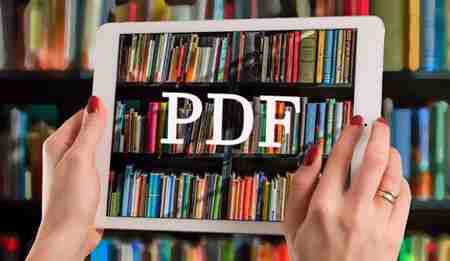 There are many sites that allow you to download books in PDF format for free, that's why in this article I want to point out the ones that I consider the most complete and worthy of attention. You will not find best-sellers or recent works, but old classics of literature or books by emerging authors who have chosen the Web world as a step to make themselves known.
1. Feedbooks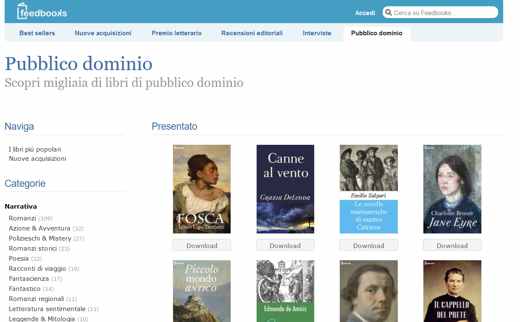 Feedbooks is an electronic library accessible from any device and connected to a vast ecosystem of reading systems and social networks. It distributes millions of public domain books to an ever growing community of readers and allows you to download free Spanish and international books. It supports EPUB, PDF and Kindle format.
2 Project Gutenberg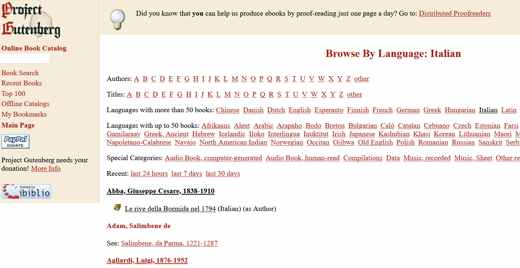 Project Gutenberg was born as a virtual library and uses the copyright law of the United States. It is a huge archive of over 59000 free online books in PDF, ePub, Kindle, plain text and HTML. You can download them directly or send them to your favorite cloud (Dropbox, Google Drive or Microsoft OneDrive).
You can search for a specific title or browse by genre, author or language. The site itself is in fact available in English, German, French, Spanish and Portuguese and the catalog includes books to read online in all languages. Once you have identified the book of interest to download it, all you have to do is click on the title and then on the PDF format. If the PDF is not available, you can opt for the ePub one.

In case you can take advantage caliber and read this guide on how to convert ePub to PDF.
3. Liber Liber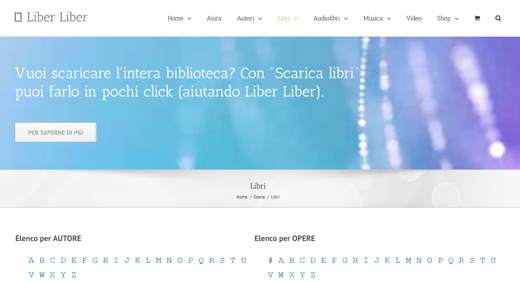 Liber Liber is a Spanish portal proposed as a non-profit association that has about 3500 books to download for free in PDF format, including audio books and MP3 files. In this virtual library the authors are cataloged in alphabetical order with a search of the books by topic (literary genre).
you can find ebook of Spanish and international literature without having to subscribe. The purpose of the site is to disseminate the works, poems and essays treated by the greatest authors of all time. To download free online books in PDF, you can search or go to the menu List of authors and works select the author or work by clicking on one of the initial proposals and then choose the book for download in PDF format.
4 Wikisource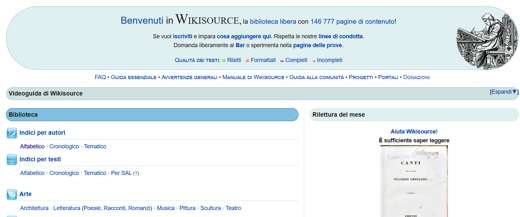 Wikisource is a multilingual digital library that welcomes books to read online for free in the public domain or with free licenses. It is part of the Wikimedia foundation and currently hosts not only books but also historical documents, poems, short stories, essays, letters, speeches and much more, all of which can also be downloaded in PDF format.
It differs from Wikibooks which deals with drawing up books, manuals, commented texts from scratch; on the contrary, Wikisource deals with "digitize"Texts previously published on paper.
To download a book on Wikisource just search for it starting from the alphabetical, chronological or thematic order by author, title or genre.
5. Library thieves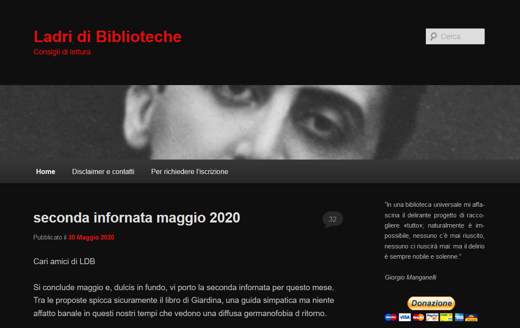 Library thieves was born as a site where you want to democratize culture with the mission of facilitating the search for unobtainable books. To download the free online books available in PDF you need to register by following these steps:
Open a profile on the Mega sharing site: https://mega.nz (with a temporary email).
With the same email address used to create the Mega profile, leave a comment on the Library Thieves 3 blog asking to be added.
An invitation will appear in the Mega notifications (bell logo at the top right) of your profile: accept and you will have access to the archive and proceed to download the books.
6. e-Library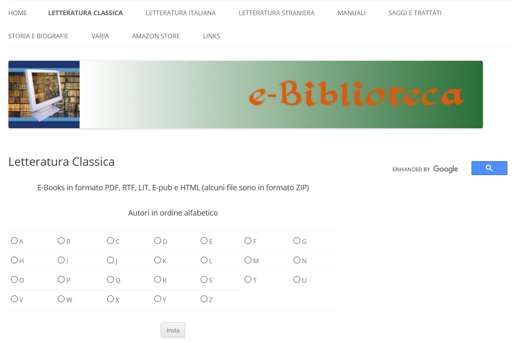 If you are looking for a site where you can download PDF books for free, then the Web portal e-Library offers lots of classics of Spanish, foreign and classics literature. After clicking on the Enter link, on the HomePage of the site you will see the sections: Classical Literature, Spanish Literature, Foreign Literature, Manual, Essays and Treatises, Stories and Biographies and much more.
To download, choose one of these sections and then specify the author's initial letter. You will see a list divided by author and works and that you can download in the format that interests you most.
7. Library of Spanish literature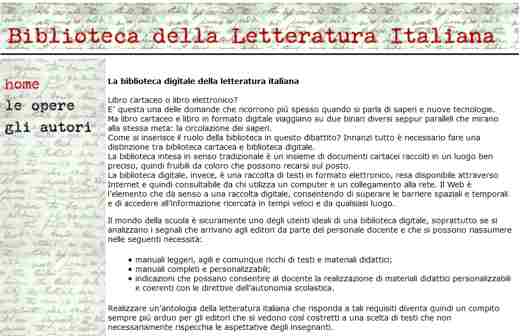 Spanish Literature Library is a didactic tool born from an idea of ​​a work created by Pianetascuola in collaboration with the publisher Einaudi. The site offers free material for about 10 CDs. You can download PDF books by 205 authors for a total of 342 works from the thirteenth century to today. You can also find essays, bibliographies and commented texts.
8. Ebookgratis.net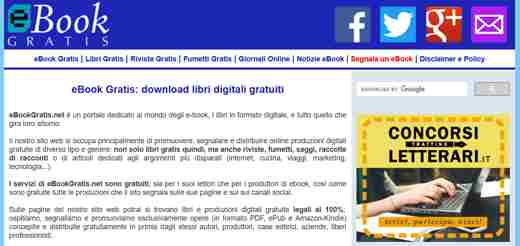 Ebookgratis.net is an Internet portal dedicated to the world of eBooks that offers a large collection of books in Spanish to download for free in PDF format. It mainly deals with promoting, distributing and reporting free digital productions of various kinds: books, magazines, comics, collections and so on.
Both readers and eBook producers don't have to pay anything. Free digital productions are legal and the works in PDF, ePub and Amazon Kindle formats are distributed by the same authors, producers, publishers and freelancers.
To download a book, choose a title and immediately click on the PDF file icon at the top to have it on your computer and read it at any time.
9. ManyBooks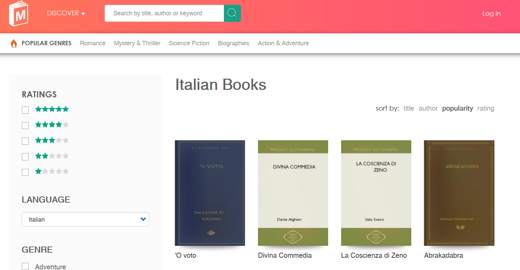 If the book you downloaded is in ePub or AZW format and you would like to convert or transform it into PDF to read it on a tablet, there are many online solutions that quickly allow you to read ebooks on both Android and iPad. Let's see how to do it.
Log in to your Amazon account
Press on My content and devices
Press on devices
Note the serial number next to the entry Serial Number.
The serial number is also present in the Kindle in the section Device Info under Settings.
Now that you have the serial you can remove the DRM with the program for Windows and Mac: Kindle DRM Removal. Enter the serial number of the Kindle in the field Kindle Serial Number, and pulsating premiere Browser Fillet choosing the Kindle format book to start the upload. If the removal was successful, the file can be downloaded in version ePub.