Do you want to know which Spanish hosting service to choose to create a website? In this article you will find a careful analysis of the offers, services and features of the best Hosting services. All you have to do is keep reading.
The choice of the internet service provider is an important aspect to obtain good results in the creation of your website.
Until recently the sites were static, today with the spread of CMS (Content Management System), ie those software installed on Web Server that allow you to manage a website dynamically, the situation has radically changed.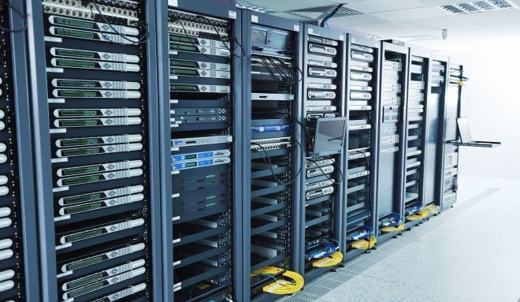 The most famous CMS is WordPress, and its continuous development has decreed the abandonment of static web pages. With CMS it is possible to modify your pages in real time, create personalized profiles for the people who collaborate with the site, manage newsletters, register users and much more.
The installation of a CMS with database and control panel is a rather simple operation but still requires technical knowledge. Many internet service providers offer the automatic installation feature of these software. Choose carefully between best internet service providers based on your needs and economic needs is therefore a fundamental aspect for the management of your website.
Best hosting services
Ma which Hosting service to choose for a website? Each provider presents its own price list with a large number of offers. First of all you need to understand which operating system you want to work with: Linux o Windows?
The system is all about the pages your website will run on and most CMSs run on Linux system.
In addition to the operating system, you should also pay attention to the hosting categories: Shared server e Server & Hosting dedicated.
The shared one is certainly cheaper and in most cases it is recommended for a personal blog or website. It means that your site will run on the same server where other sites are installed to share their resources unlike the dedicated one, where the site will run on a server all for him.
There are many internet service providers, but in this post we will analyze the best Hosting services also presenting the relative characteristics:
Aruba Hosting Linux Easy
Aruba is the best known Spanish hosting service with a truly complete list. In addition to hosting services, it offers solutions for PEC certified mail, Cloud and Data Center solutions, electronic invoicing and much more.
The control panel is quite clear and provides a file manager, a directory protection system, backup management and FTP access filtering among the various functions. The system allows access via FTP only to registered IP addresses but it is necessary each time to access the control panel and enable your current IP address as this changes with each connection.
To disable this functionality, a request must be made to the assistance service.
Then there is a valid installation system of the main CMS such as WordPress, Joomla and Drupal and database management with consequent Backup. The package Linux Easy hosting for example, it is excellent for those who have chosen wordpress as a CMS to build their site and offers, in addition to an intuitive control panel, unlimited web space and email boxes and automatic installation of applications.
You can create addresses or delete them, create aliases, manage passwords and much more. You can also have a free trial before you pay for building a site, a photo album or even an ecommerce site.
Seeweb Hosting Shared
Seeweb is a not very well known hosting, specialized in offering web services and owning two of its own server farms which offers advanced hosting solutions.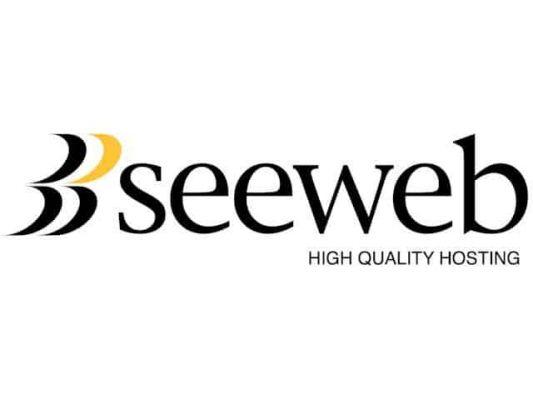 Let's say to start the package Hosting Shared it is certainly a valid choice even for those who are landing for the first time in the world of websites. The cost of this package is € 100,50 per year + VAT in the case of the Linux platform and € 111,00 per year in the case of the Windows platform. It also offers 10 GB of server space and 1 TB of traffic per month, 5 databases and 25 mailboxes. The domain fee is separate and costs € 20 per year.
Thanks to a simple and intuitive control panel, Seeweb allows database management through the classic interface PhpMyAdmin and like all hosting a file manager to upload and download files.
The aforementioned Hosting package does not provide additional features such as the convenient functionality to automatically install a CMS or other site construction solutions.
Netsons Hosting Professionale Condiviso
Netons is a service provider halfway between Register and Aruba, and Seeweb's professional services. The price list is small, but the offers are very interesting.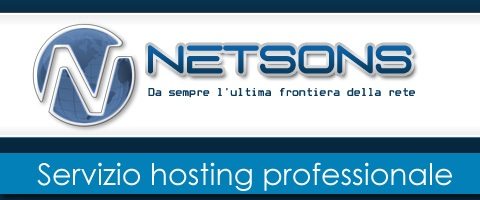 As for the other hosting for those who want to start there is the basic package called here Shared Professional Hosting, where you will have 10 GB of web space on the server and unlimited traffic.
As for the database, you have 5 DBs available up to a maximum of 100 MB each, while for the e-mail you can configure up to 10 mailboxes. The cost of the package is 15 euros per year plus VAT but with some limitations: you can only configure 10 FTP accounts and you have a limit of 100 emails per hour allowed. A domain name is included in the package.

The Netsons Control Panel is easy to use and well set up. You can manage databases, create and delete mailboxes and their aliases. In addition to a File Manager, on the left you will find a summary with statistics on the use of the service including data on CPU usage.
The function Your site with a click! is one of the best solutions proposed by Netsons to install a CMS such as WordPress, Joomla or Drupal and is an excellent choice for those entering the world of websites for the first time.
Register Hosting Professional Linux
Sign Up it is part of the DADA group and was the first Spanish company accredited by ICANN (DNS Management Body) for the registration of generic top level domains .com, .org and .net.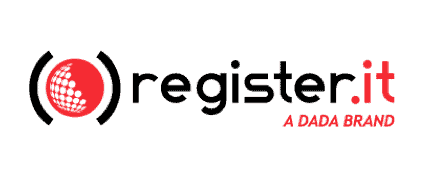 Today it is a hosting service widely used for the simple registration operation. Its price list, like that of the competitor Aruba, is very complete and offers services ranging from domain and email management, to certified PEC mail and much more, including hosting offers for every need.
To start using Register, I recommend Hosting Professional Linux. The cost of this package is 59 € per year and offers 100 GB of web space, 500 GB of total monthly traffic and unlimited bandwidth. It is possible to try the service for free for 30 days. All you have to do is offer your details, choose the package and register the third level domain on the activation page.
The Control Panel of Register is very simple even if, unlike other Hosting, it does not allow you to have a database immediately available, instead, it is necessary to create it from scratch. The App Manager section allows you to automatically install the main CMS on the market with just a few clicks. We also find phpBB for professional forum management, Magento e-commerce and other applications grouped by category.
In the Control Panel you will also find a file manager for downloading and uploading files and managing FTP users.
The proposed service includes a simple e-commerce system with the insertion of 10 products for 10 categories and can be customized with 300 templates available.
Caution: in the basic contracts, those with shared hosting service, most of the Providers speak of "unlimited traffic". In reality this term indicates that the cost of our subscription is not susceptible to change based on the traffic generated. This means that the performance of our site in the event of high spikes of visits may be affected. What really makes the difference is the minimum guaranteed bandwidth, that is the minimum value of MB we have available, a value that is never declared in low-end hosting services.
In summary here hosting offers from major Providers with features and prices
| | | | | |
| --- | --- | --- | --- | --- |
| Features | Aruba Hosting Linux Easy | Register Hosting Professional Linux | Seeweb Hosting Shared | Netsons Hosting Professionale Condiviso |
| Price | € 29,99 + VAT / year | € 59,00 + VAT / year | € 100,50 + VAT / year | € 15,00 + VAT / year |
| Disk space | Unlimited | 100 GB | 10 GB | 10 GB |
| Traffic | Unlimited | 500 GB / month | 1 TB / month | Unlimited |
| N.Database | 5 | 1 | 5 | 5 |
| Caselle email | Unlimited | 10 | 25 | 10 |
| Domain even | 1 | 1 | No | 1 |
| Automatic CMS installation | Si | Si | No | Si |