Looking for a serious dating app? Are you looking for a soul mate or intrigue and flirtation? Read this post and we'll walk you through the best dating apps for singles.
More and more often we resort to Network and social Network to make new friends or new encounters by finding people who share our same thoughts and who love to socialize and have fun.
Often there are even those who manage to find a soul mate or to cook the adventure of a night. In fact, many prefer to rely on these dating communities to publish their own profile or consult that of others via smartphone or tablet.
In addition, through the sensors of geolocation the results are immediately filtered to show the contacts closest to where we are. If we find someone interesting we can easily invite them to a gallant meeting and send them a message.
Best Dating Apps for Singles for Android and iOS
So an app is enough to add something more to our day, but let's see how many and what they are the best dating apps for free.

Lovoo (Android, iOS)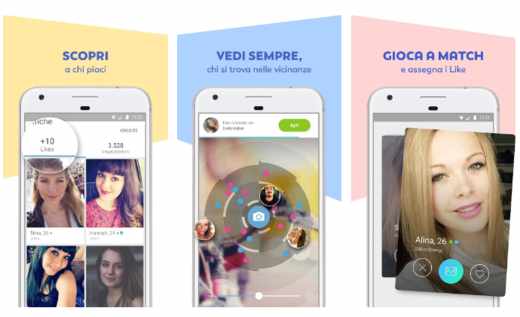 Lovoo: available for iOS and Android, with the "match"Allows you to discover new affinities, find out who you like and chat with them. The function "dal alive radar"Allows you to get to know the people you care about in an instant. You can find out who you will find in the bar or pub you will go to, even before you are there or find out if you can catch the neighbors with an umbrella. It is also a very famous and popular free dating site.
Badoo (Android, iOS)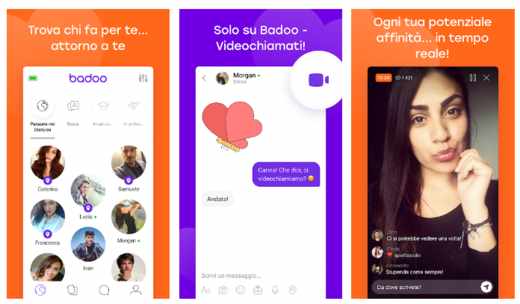 Badoo: available for iOS and Android, Badoo's success lies above all in the number of subscribers which exceeds 211 million. The app is very simple to use, you have to fill in your profile with your photos, interests, locations and indicate the type of person we are looking for and want to meet. For further information, read also: How Badoo works.
Twoo (Android, iOS)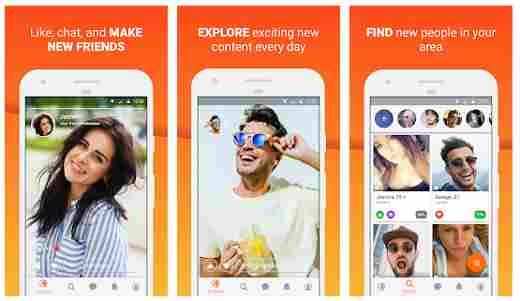 Twoo: is a dating app available for iOS, Android. The Twoo community allows you to meet new people close to you, interacting with lots of fun social features. You can choose who to talk to and see who is connected to the social network at that precise moment by sending a "Message in a Bottle"And see who responds, browse user profiles and know who has visited yours. Also with the function Advanced Search you can find the person who is looking for you.
ShakeChat (iOS)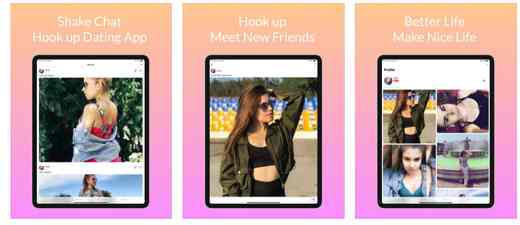 ShakeChat: available for iOS, it is the app that allows you to chat and meet new people simply by shaking the device. Just a "shake" to view new profiles and contact them immediately. If you like a person, just tap on the icon I LIKE. If the sentiment is returned, you can start chatting. The profiles are complete, full of details and photos.

Skout (Android, iOS)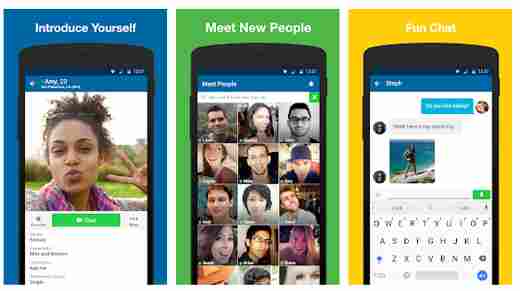 Skout: available for iOS and Android. Every day many people know each other thanks to this app that allows you not only to chat but also to find out who has looked at your profile, receive updates from nearby users, send and receive gifts to immediately impress, save the list of favorite users , browse photos and profiles.

MeetMe (Android, iOS)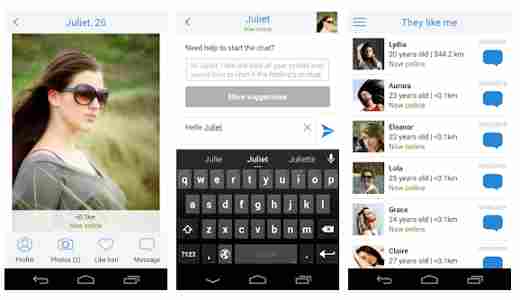 MeetMe: available for iOS and Android, it is the right app for those who want to meet new people, chat with them and meet them for a romantic evening. It integrates geolocation functions that show the users closest to your position, but also those registered in other Spanish cities. Integrate functions Live Feed to immediately send feedback to people of the opposite sex, couples and Photo Wall to see photos of all profiles. The app is free but for those who want additional functions there is the paid Premium version.

Mamba (Android, iOS)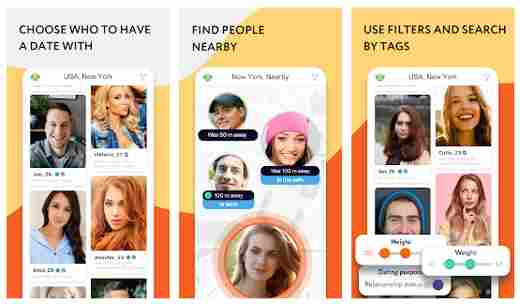 Mamba: available for iOS, Android, it is the most used social network for dating in Europe. It allows you to search for new friends, chat, flirt, meet and even find adventures or the love of life. Mamba is an app with an interface available in 17 languages, so you can chat and meet boys and girls from other countries to get out of the usual "hunting zone". By accumulating virtual coins you can send gifts that will help in knowledge.

Cupid Dating (iOS)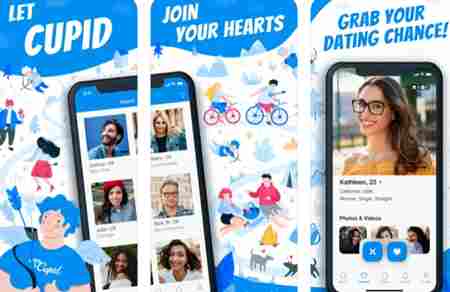 Cupid Dating: available for iOS, it is the app that helps to find a soul mate in the same city. If you are looking for love and romance, but have a hard time approaching the opposite sex, Cupid Dating is the app for you, as it will help you meet singles to go out with for a romantic evening or a night out. fiery passion. You can view photos of thousands of users, send to whoever you like "winking winks", Set push notifications, perform geographic searches on the map and interact with chat room to find out everything about the person to meet.

Zoosk (Android, iOS)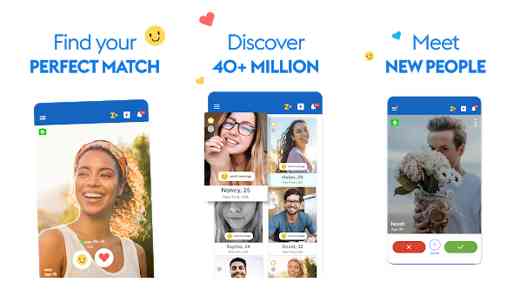 Zoosk: available for iOS and Android, it is a romantic social network to share special moments with friends and family, personal photos or taken with your partner. It is very useful for those who are single and want to find a soul mate. The app connects your profile with that of over 25 million singles and allows you to chat, send "winks"Virtual and private messages in real time to one of the many online profiles. With the carousel function you can immediately choose the person to meet by looking at photos and ages.

Also Read: Best Dating Apps To Find Your Soul Mate