How to make money with Whatsapp, here is a guide that will help you understand what are the best methods to make money with Whatsapp and turn your chats into cash.
Not everyone knows that there are multiple solutions to earn using Whatsapp, we are not of course talking about high revenues but a nice nest egg to put aside without any effort.
Did I intrigue you? Then read on and make yourself comfortable because after reading this guide you will have the opportunity to find out how to make money with whatsapp quickly.
How to make money with Whatsapp
There are multiple ways to raise some money with the most popular messaging app in the world, you can for example share links, sponsor products in an affiliate network and promote your business with a marketing campaign.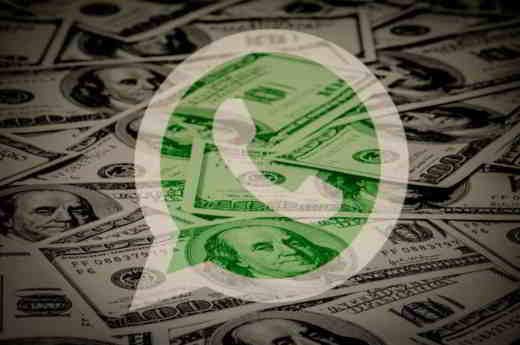 With Whatsapp you can build customer loyalty in your store by periodically sending promotions on your services and products, prizes up for grabs or even any discounts.
The tricks I'll reveal to you for make money with whatsapp they are valid and applicable also on Instagram and Facebook, so let's get busy and see how to round up your salary.
Increase your contacts
The first step towards a profit perspective with WhatsApp is to increase your contacts. You will need to create a quality contact archive to turn into loyal customers. Share your phone number with friends and colleagues who are still outside your community and try to direct visitors to your Facebook page to your Whatsapp profile by offering offers and discounts.
How to make money with affiliations
If you own a blog or site you can make money with Whatsapp through a program affiliation, such as Amazon. Affiliates means choosing to sponsor through specific campaigns or products of a company that will recognize a percentage of every sale made. After signing up for the affiliate program, all you need to do is copy the product link and, with a brief description, share it with your Whatsapp contacts.
When one of them clicks on the link they will be directed to the site that sells the product. If you buy it you will be paid a percentage and at the end of the month you will be paid the commissions.
How to make money with PPD sites
Another way to earn money with Whatsapp is through the PPD, Pay per download. These are sites that allow you to share links for the download of videos, photos or songs and earn on the download made by users (in this case your Whatsapp contacts). The payment ranges from 10 to 40 euros. Among the best PPD sites are:
How to make money with the News
By sharing articles and news on dedicated sites you can get other solutions to make good money with Whatsapp.
Viravox is an online platform that offers companies the ability to create social advertising campaigns and pays for sharing article links.
To work on it, you need to register on the site through a account Twitter. Viravox will evaluate the value of influencer and based on this will direct the most appropriate content to you.
ShareNews is another platform that allows you to earn based on the number of visits received after sharing articles on Social. It has two types of article categories: Gold, which last 24 hours and are paid from 3 to 5 euros for every thousand visits e fixed payable at 2 euros for every thousand visits.
How to make money with images
Another way to raise a few coins with Whatsapp is share photographs with specific sites, such as ImageTwist. The profit with this type of site is 2 euros for every thousand unique visits.
How to make money with URL Shortening sites
There are different services of URL Shortening that allow registered users to earn from clicks received on shortened links. The best are Adfly and Shorte.st. By clicking on them you will be directed to an advertising banner and to a link entered by the user subscribed to the service.
Shorte.st pays $ 8 for every 1000 visits, and the minimum fee is $ 5.
Conclusions
I conclude this guide by inviting you to use the suggestions given in a non-invasive way. The first rule to follow in every WhatsApp marketing campaign is to avoid annoying the user with messages without a concrete advantage. The second rule is to prepare an authorization for the processing of data. The advice is to always obtain explicit consent to receive these messages and not start unexpected conversations.