Halfway between one smartphone it's a tablets ideal for business the new Samsung Galaxy Note, one of the few devices that allows you to talk on the phone, manage emails and documents at the same time, is Samsung's new bet.
The Galaxy Note comes in an essential package containing the phone, the 2500 mAh lithium battery, the USB cable, the power supply, the stylus and the in-ear headphones. The size of the of this smartphone is of 5,3 inches for a weight of 178 g.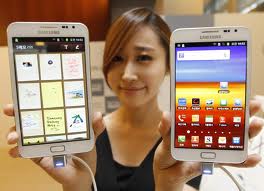 The device uses the operating system Android 2.3.5 with interface TouchWiz, and like all Android it has many features and customizations. Equipped with a processor Dual Core 1,4 Ghz, the Note is very fast and performing, the only flaw is on theaudio, as the integrated mono speaker is not of excellent quality. However, the problem can be overcome through the use of the in-ear headphones present in the package.
The broad display HD Super Amoled supports a resolution of 1280 x 800, ensuring excellent quality in the display of videos, images and photos, without having to scroll the page each time to view it in its entirety.
La camera del Note is of 8 megapixel and is accompanied by flash LED ed autofocus, While the video camera è Full HD 1080p.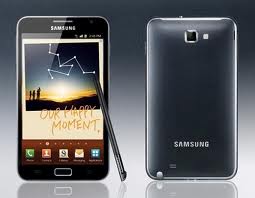 The system Full Touch present in all smartphones is accompanied by a writing system facilitated through an electronic pen S-Pen Stylus. The Galaxy Note is packed with features for business and beyond. Thanks to applications such as S-Memo you can share notes and notes with your colleagues with qPDF notes we can take notes directly on our PDF files.
We can also entertain ourselves during breaks with Touch retouch editing and retouching our photos or playing Sudoku.
Here is the technical sheet of the Samsung Galaxy Note:
Processore Dual Core 1,4 GHZ
5,3 ″ Super AMOLED Capacitive display with a resolution of 800 x 1280 pixels
GPRS / EDGE / UMTS / HSPA data transmission
Networks Supported UMTS / GSM / Quad Band
18 GB memory expandable with MicroSD
8Mpixel camera, with autofocus and LED flash
GPS
Connections Bluetooth 3.0, USB, WiFi 802.11n
Sistema Operativo Android ICS
2500 mAh lithium battery
Weight 178g
Dimensions x 146,85 82,95 9,65 mm x