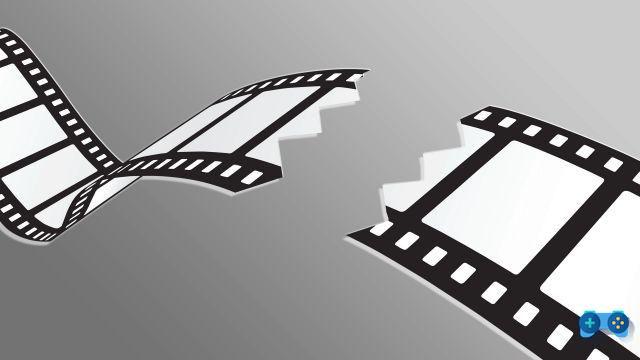 A useful tool to recover corrupt or damaged video files!
Yodot MOV Repair is an innovative software developed that could be useful to recover your memories, for example of a vacation, lost due to a memory media failure. Yodot MOV Repair indeed repairs damaged video files reliably and economically. Its advanced algorithm can repair truncated or corrupted video files in MOV, M4V and MP4 created by professionals (and others) who use cameras and camcorders. You can fully rely on this software, as it is read-only, which means that it does not modify the original content of the file during the repair process, but rather extracts the contents. creating a new (working) copy of that video file. It has a simple and handy user interface which helps to carry out the repair process effortlessly through 3/4 steps.
The software price is $ 69,99 and is available on both Windows and Mac OS.
How does it work?
When the damaged video is selected, Yodot MOV Repair extracts the audio and video frames separately, repairs them and then reunites them together to generate a new copy of the video file. (The repair process will not damage the original file). Once the file has been created, the software offers an option to preview the file which can then be saved to the desired destination. Before proceeding, make sure not to install the program in the same storage location as the damaged video file, as it could permanently remove essential files. In case of multi-user system, be sure to log in as system administrator to install the program.
In case there are any missing frames, the application skips those frames to complete the repair process.
How to get started?
You can get a trial version of the software. Once the download process is complete, you need to follow a few steps to install:
Run the downloaded file and press the "Next" button following the installation wizard
After reading the license agreement click on "I accept the agreement"
Provide a destination location for storing Yodot MOV Repair application
Click "Next", followed by the "Finish" button
After the installation is complete, search for the damaged video file you want to repair
Along with the damaged file, you need to select a healthy and functioning video file as a reference that is recorded using the same camera
Click on the "Repair" button to start the process
Once the software has fixed the damaged video file, it will show the results along with the description
Preview the repaired file and confirm successful repair of the same

System requirements:
For Windows:
Memory space: 1GB
Disk space: 50MB (for program installation)
32-bit or 64-bit system
Compatible systems: Windows 10, Windows 8.1 / 8, Windows 7, Windows XP, Windows Vista, Windows Server 2008 and Windows Server 2003
System files: FAT 16, FAT 32, NTFS, NTFS 5, exFAT
For Mac:
Memory space: 1GB
Disk space: 50MB (for program installation)
32-bit or 64-bit system
Compatible systems: Mac OS X 10.12 (Sierra), Mac OS X 10.11 (El Capitan), Mac OS X 10.10 (Yosemite), Mac OS X 10.8 (Mountain Lion), Mac OS X 10.7 (Lion), Mac OS X 10.6 ( Snow Leopard) and Mac 10.5 (Leopard) File System: FAT, HFS, HFS +, HFSX

Supported Camera / Camcorders:
Canon (Canon500D, 550D, 600D, 60D, 1100D), Nikon (Coolpix S9100, P1, P3, L5, SQ, S50, L10, Samsung SMX-C20N, Panasonic (Panasonic DMC LZ8, FZ07, FX9, TZ3, ZS3, TZ3 ), Olympus (Olympus Sx772 ,, D4193, D4415, SZ30 MR), Sanyo XACTI HD 1000, Contour HD, GoPro (GoPro Hero, Helmet), Kodak (Kodak Zi8, Z980, Zx3, Zx5, Zx1, Ze1), Fujifilm ( Fujifilm finepix X100, HS20EXR), Casio (Casio Extr100, Ex-Zr100, Ex-Zr10), Black Magic Pro recorder, Photo Booth Version 2.0.3 (77), 3.0.3 (120) and 4.0.0.1 (280), iPhone 3G, 3GS and iPhone 4, 4S
Our Services
It offers free 24/24 customer support at any time to help you resolve any issues.
In conclusion
Yodot MOV Repair software Yodot File Repair Tool is a versatile video file repair application with a simple and easy to use interface. Repair the most popular video formats: MOV, MP4, M4V and in general all types of video files created by major brands of cameras and camcorders. Its operation is quite simple and it provides repaired files in seconds by following simple and easy steps. It uses advanced algorithms and comes with a unique preview feature. It also offers a free trial version and great customer support.
Ultimately it is a great software to repair corrupt or damaged video files.