Among the many programs made available to professionals we find MindMaster, a Windows software that finds its greatest applicability in the realization of maps mental.
Today we will try to deepen the advantages, functions and models provided by this tool, which is currently among the most appreciated by users.
Why is MindMaster so loved? What are the advantages that can be derived from it? What is the best way to use the platform and why is it worth it to subscribe?
The answer to these and many other questions in the following lines.
What is MindMaster?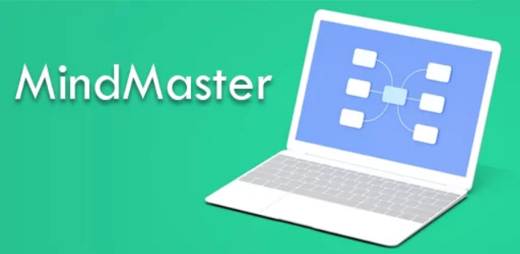 MindMaster it is a precious tool, as we said a few lines above, in the making mind maps. In order to fully understand its function, it is perhaps necessary to understand the usefulness of a mind map.
Tony Buzan invented the mind maps as a means of stimulating creativity, analytical thinking and the ability to problemsolving.
Mind maps are currently considered tools of great value in the professional field: so much so that the number of professionals who use them to increase creativity, find a good idea or conceptually organize a complex job is constantly growing.
Le mind maps they allow those who use it to reason and find ideas by mental association: a successful technique, which finds ample collocation in every area and can even serve to encourage interaction between colleagues and teamwork.
Clarifying the role of these tools also makes clearer the value of a program like MindMaster, which has become an indispensable tool for the professionals of our time.
But how does MindMaster work and how much does a subscription cost?
Let's try to find out more.
How MindMaster works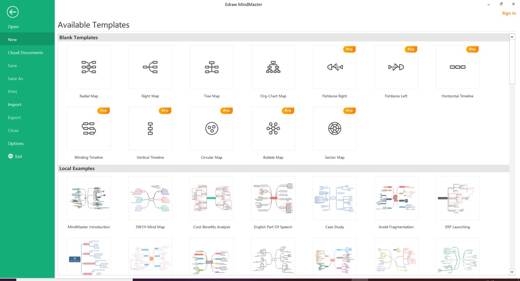 MindMaster it is, to begin with, a program that adapts perfectly to any digital device: from the PC to the tablet, any tool can accommodate the software and use it to create concept maps.
This is definitely a plus, as is theprogram interface, innovative, dynamic and easy to use.
As we said, it is possible to access the software from any platform and proceed to creation of professional graphic models.
You can not only make a concept map but also create one collective training space, which can concern company departments or study groups: this is why the brainstorming mode, which we will tell you about later.
Furthermore, those who use MindMaster have the possibility to change the theme, style, colors and design at the base of the concept map they intend to obtain. The customization phase can lead to the creation of always new schemes, built according to different ideas and needs each time: the software in fact has 33 different themes to be inspired by or from which to let each project start.
Twelve instead they are structures to which you can refer: not only concept maps, but also tree diagrams, sequences temporal, diagrams fish bone, bubble maps e maps circular.
But let's see, in more detail, how to build a mind map on MindMaster.
How to build a mind map on MindMaster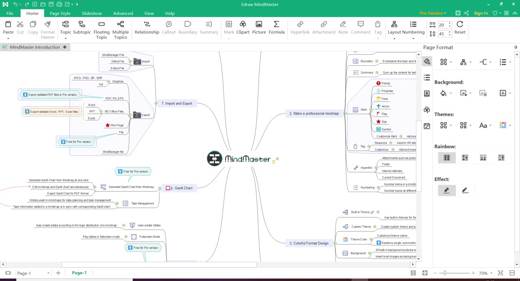 The mind maps built with MindMaster can count on a great communicative advantage: the models provided can in fact be accompanied by side notes, to the post office, signs, callout, connections hypertextual e summaries.
Each of these elements aims to make the process of mental association more fluid and to improve the argumentative capacity of the mind map.
What is brainstorming mode?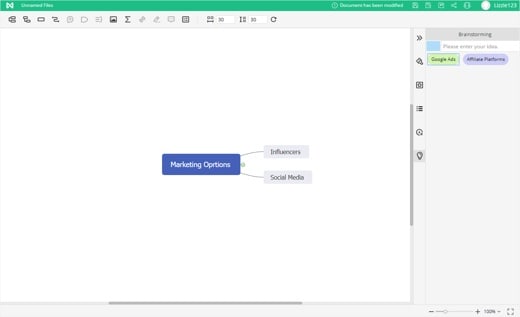 With the mode brainstorming, the software manages to set up a real exchange between the contributors of the project: each model in fact gives the possibility of recording ideas through different colors, and to broaden the work with the contribution of all by dragging the writings from one box to another.
As we said a few lines above, in fact, MindMaster is also to be understood as a tool capable of encourage team play and to exploit the creative and intellectual potential of each employee or participant.
The advantages of using MindMaster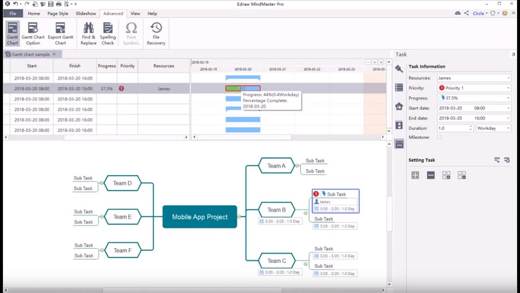 Through the mode Gantt, on the other hand, it is possible to keep track of the developments of the activities followed, monitoring the progress collected through the study of a precise timeline, which starts from the start date of the activity up to that fixed by its end.
With MindMaster, Creating the Gantt chart is super easy and just a click away. With it it is possible to know all the objectives achieved by your project.
Among the various advantages offered by MindMaster we find its flexibility, which allows it to adapt to any operating system (Windows, Mac or Linux). The created maps can then be exported to Office or be shared through social networks - like Instagram, Facebook or Twitter - through a link HTML.
Why use MindMaster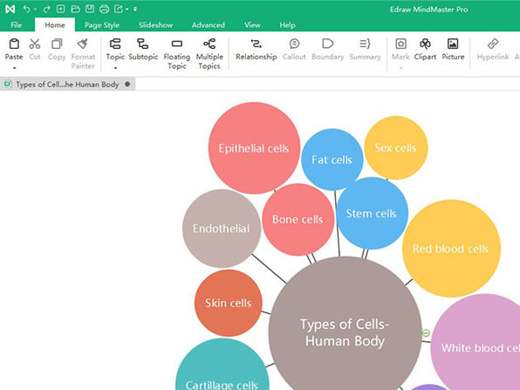 MindMaster's versatility makes the program very useful on several occasions. The fact that the software is so easy to use, in fact, allows it to enter any professional field and be necessary for any professional.
It can be useful for example for take notes during a meeting, For stimulate the creativity when you are short of ideas or whenever you try to solve a thorny issue with little results.
All this simply by consulting your electronic device, quickly and easily.
MindMaster is also considered valuable by activities that intend to program business strategies or by newly born projects that wish to achieve a flourishing realization: the creation of concept maps, which can be shaped and updated thanks to the collaboration of all, is after all a function that can be applied to any context or situation.
MindMaster pricing
If you're wondering what MindMaster's pricing is, thankfully the software predicts different subscription plans. There are three options to consider: a one-year subscription, for an two-year subscription e a Lifetime.
To know in detail the costs of MindMaster, we invite you to read more on this page.