Google history is not cleared? Here is a comprehensive guide on why Google history won't clear and how to fix it.
Google Chrome it is one of the most used browsers in the world, as well as the most complete of all. Browsing hundreds of Internet sites ends up leaving traces in the browser history. Google's purpose is to use your browser history to simplify and improve our web browsing experience.
However, Google Chrome users sometimes fail to delete web browsing history, data, cache and cookies. In this article, we'll walk you through specific settings to help you find out how to clear Google searches even when you have a hard time doing it from Chrome.
In the second part of the article we will show you alternative methods with specific indications when the Google history is not cleared.
How to clear Google Chrome history
To clear browsing history in Chrome on Windows 10 or macOS, follow these steps:
Open your browser Google Chrome.
Click on the menu three vertical dots of the browser, at the top right.
Alternatively, type in the address bar: chrome: // settings / I awarded Submit.
Select P.rivacy and safety, in the left column.
Select Clear browsing data.

In the Base, check the items: Navigazione timeline, Cookie and altri dati dei siti, Cached images and files.
In Time range, select the entry: From the beginning.

Press on the button Clear give.
Read also: How to see deleted history
I can't clear Google history: how to fix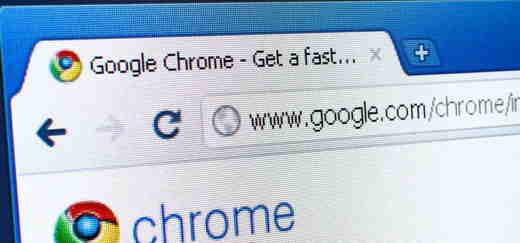 Some users have reported that the deletion process on the Google Chrome Web Browser goes into an endless loop. The Google developers admitted there is a problem:
"We're seeing a spike in feedback related to browser history not clearing. Specifically, the behavior is that once the deletion process is started, it runs forever with no completion or ability to stop/exit. We haven't tried to reproduce yet, but we're seeing a large enough spike that we wanted to file. Reports are currently only from Windows and OSX."
In practice, the developers explain that the browser history is not deleted and that the behavior, once the deletion process is started, runs without completion or without the possibility of interrupting or exiting the Chrome settings.
Other methods on how to clear Google history
You can try to apply the workarounds proposed below and see if this will help solve the problem.
How to clear Google searches with CCleaner
To clear your Google search history you can use the tool CCleaner. It is a cleaning software whose purpose is to make your PC faster through cleaning and maintenance, it is also able to clear the cache, history, password and other data of Chrome.
Once the software is downloaded and installed on your computer, select the Cleanup icon and analyze and clean your browser data.
How to clear Google searches with File Explorer
You can try clearing the Google Chrome browser cache using Explore fillet.
Open the following file paths:
C:UsersYOURUSERNAMEAppDataLocalGoogleChromeUser DataDEFAULTCache
C:UsersYOURUSERNAMEAppDataLocalGoogleChromeUser DataPROFILENAMECache
In the address above, exchange "YOUR USERNAME" with your profile name. Delete the contents of the folders cache and also look for a file called Cookie to delete it.
How to clear Google searches with MyActivity
Finally you can also use the page My Google Activities to clear web browsing data.
Other useful articles
View open Chrome Android tabs
How to screenshot a webpage with Android