How to understand if you are in Shadowban Instagram? Have you noticed that interactions with your Instagram posts have reduced? If so, you may have stumbled upon the shadowban.
The shadow ban is applied to accounts that have behaved incorrectly or contrary to the spirit of Instagram, such as the acquisition of paid followers, spam, the use of bots, the abuse of hashtags, the illicit use of material copyrighted and more.
Do you want to find out if you are in Shadowban? Then all you have to do is continue reading this tutorial because I am sure that at the end of the reading you will have clearer ideas on what to do.
How to find out if you are in Shadowban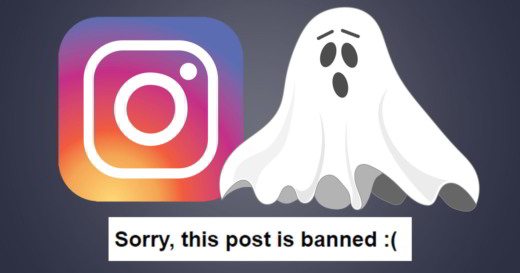 Shadow ban usually affects Instagram business profiles and is a new algorithm penalty. The problem is that the account owner is not aware of the penalty even if he suffers a sharp drop in visits due to the restrictions imposed. In practice, everything is normal, in the sense that your posts are published and the followers numerically remain the same, change only the visibility of your account in searches and the exposure of your photos in the image group related to the hashtag used in the posts.
Some posts suffer a drop in engagement and the only likes come only from your followers, indicating that the publication most likely takes place without hashtags.
You can understand if you are in Shadowban Instagram trying to contact some users who are not your followers and ask them to check if your photos are present in the search using one of the hashtags you used. Another solution is the use of the site Instagram Shadowban tester where you can carry out a control test.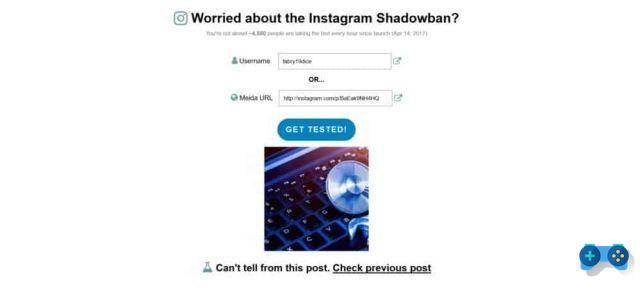 The check will be done not at the account level but at the Instagram post. In practice, a series of signals are monitored that will return a 100% reliable result. All you have to do is enter your account username or URL and click the button GET TESTED.
Alternatively you can try Instagram Shadowban Tester.
The shadow ban does not mean that your account has been completely banned; this means you can exit the shadow ban and restore your account to a normal situation, how? Let's see it together.
How to get out of the Shadowban Instagram
The first step to get out of the shadow ban is to remove compromised tags. Check those blocked by Instagram or that have been hidden for a violation that you may have been notified of. Do the necessary checks and if you find one of these tags I suggest you remove it by checking all your posts.
Block or deny access to third-party applications by pressing the button withdrawal Access and stop using BOTs.
Follow carefully Instagram guidelines and don't use tools to increase your followers.
Try switching from business to personal account, since the shadown ban is mainly aimed at business profiles. By doing so you should exit the ban.
Avoid logging into Instagram for 2 days, refraining from posting or commenting.
Create new hashtag groups and delete the ones from the first comment.
Log in with another IP address.
Finally, warn Instagram of the problem by logging into the platform and from Your Profile> Settings> Report Problem, and begins to describe the problem in Briefly tell what happened.
Temporarily deactivate your Instagram account for at least a week.
How to disable Instagram account temporarily
To deactivate an Instagram account temporarily, you need to connect to the Instagram website and log in (from PC or smartphone). Then click on the little man icon, located at the top right, and press on Edit the profile.
On the page Temporarily disable your account, scroll until you find the link Temporarily disable my account. Click on it and choose the reason why you want to deactivate your profile by choosing a reason in Why are you deactivating your account?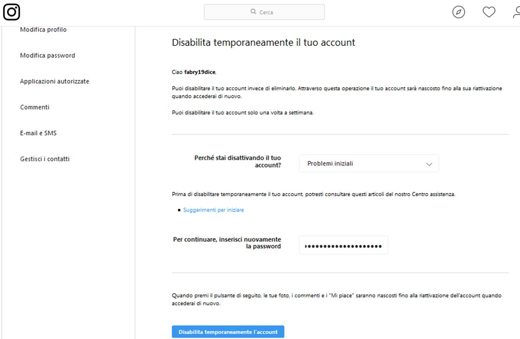 Please note that doing this will disable your account instead of deleting it. In addition, your account, photos, comments and likes will remain hidden until reactivation which can take place when you log in again with your Instagram profile. Account disabling can be done once a week.
Other useful articles