Are you planning to ditch the iPhone and move all your data to a Samsung Galaxy with Android system? Let's see how to do it.
Music Files
So as far as music is concerned, the mp3 files downloaded and purchased on the iPhone are also compatible with Android. By syncing your iOS mobile device with iTunes and connecting the Samsung Galaxy via USB, it will be recognized by the PC as a memory device where you can move or paste any music file.
The photos and videos
Same procedure goes for the photos and videos you have on your iPhone. Backing up video and photo files from iPhone to PC you will be able to select them and move them to Android. Videos made by you or taken from DVDs will work, while those purchased from iTunes, due to digital rights, are unlikely to work.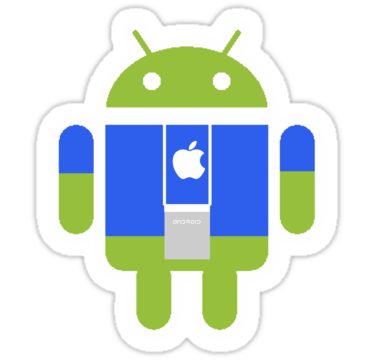 The contacts
Moving Contacts from iPhone to Android isn't as complicated as it sounds. Just get a free account on google. Connect iPhone to PC via USB and launch iTunes. Click on the recognized mobile device and select Info.
Enable contact synchronization and select Google from the drop-down menu. Log into your Google account and you will notice that your contacts have also been uploaded to Google. By logging into Google through Android you will notice the same contacts you had on the iPhone. Before doing that if you have contacts sync on iCloud, from your iPhone open the settings menu and move the slider from On to Off.
The calendar
Migrating the calendar from iPhone to Android is very simple, just have a Google account and synchronize the iPhone calendar with Google Calendar or with another email provider. Go to the iPhone settings> Mail> Contacts> Calendars and add, if not entered, a Google account and check that the calendar slider is set to On. Now the calendar will synchronize from your Android smartphone.

If, on the other hand, your iPhone calendar is saved on iCloud, you need to purchase an app to synchronize: SmoothSync per Cloud Calendar.
SMS
There are two excellent Android apps to transfer SMS from iPhone to Android: iSMS2droid o MobileTrans.
Ebooks
We anticipate that any ebook you purchased with iBooks, it will be lost. Without an iPhone or iPad you will never be able to read it. All formats without DRM (file protection system that allows copyright protection of digital content) can be easily transferred to Android.
As for the ebooks purchased on Amazon or on Google Play Books, you can download both apps to read them.