If you own an Amazon Kindle ebook reader, you can upload various books and documents to it in various ways. Here is a guide on how to transfer books to Kindle in a simple and fast way.
When you buy an Amazon Kindle you must first have an Amazon account and a valid payment method to download books to Kindle using the Kindle Store.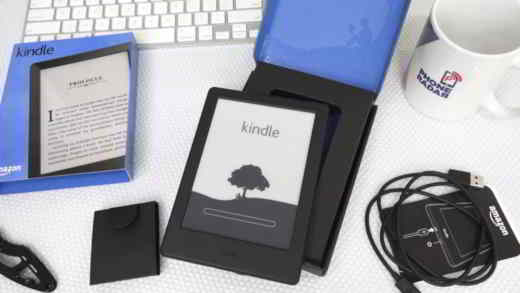 Connect your Kindle to the Internet by clicking on the icon menu (three horizontal lines) at the top right and choose the item Settings. In the screen that appears click on WIFI network, to choose a network to connect to, and verify that your name is indicated in the field Registration.
Then press the shopping cart icon, present in the Kindle menu, and browse the titles of the books available on the Store divided by categories. When you have found the book of interest, press on its cover and press on Buy Now, to download it to your Kindle. The download time will be immediate and you will be able to read it immediately.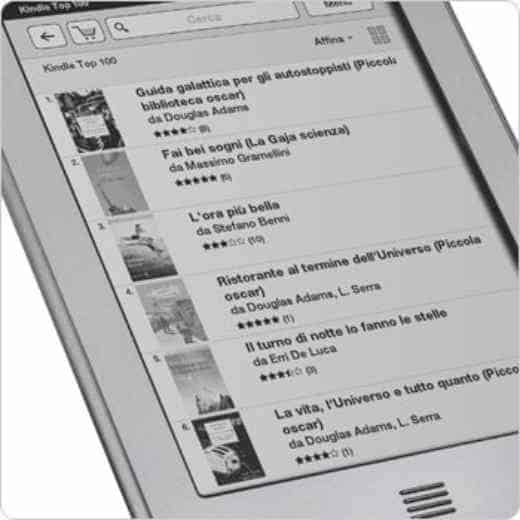 As you can see, buying eBooks with your Kindle is easy. If, on the other hand, you have eBooks downloaded from the Internet to your PC or mobile device and are looking for a way to transfer them to your Kindle, you will have to act differently. Don't worry, Amazon has thought of this too. Make yourself comfortable and continue reading below, I am sure you will succeed in your intent.
Email Kindle books with Send to Kindle
The first way to send files to Kindle is to make sure yours Kindle is connected to the Internet and is associated with an Amazon account. Immediately after, connected to the My content and devices page and click on the tab Pref Renze. On the page that appears, scroll down until you find the section Settings personal documents. Click on it to view the email address where you can send ebooks to your Kindle via email.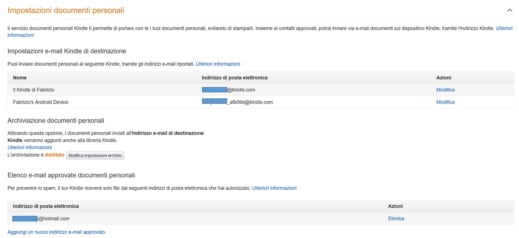 Check that your e-mail address is present in thePersonal documents approved email list. If it's not listed, select Add a new approved email address (to avoid spam your Kindle will only accept files from email addresses you have authorized) for transfer books to Kindle at the address ending with @ kindle.com. Enter the desired e-mail address and click on Add an address.
You can transfer books to Kindle enclosed in a ZIP archive, which will be converted automatically, with maximum size of 50 MB, for a total of 25 attachments (to be sent to up to 15 different Kindle email addresses).

Typing the word Convert in the email subject, the attached document will be automatically converted to Kindle format before being transferred to your Kindle library and your devices. If you want to keep the original PDF format, I recommend that you keep the original PDF format when sending the document.
In case of connection problems, Amazon will ship the document or documents for the next 60 days.
View or change the Send-to-Kindle email address
To change the Send-to-Kindle email address, you need to go to the My Content and Devices page and from Pref Renze scroll down to Personal document settings. In Destination Kindle email settings, you will see your Send-to-Kindle email address. To change it presses on Modification, next to your device, and enter a new e-mail address and then click on Save to confirm.
The email address of Send to Kindle it is unique and is assigned to you when you register a compatible device. Amazon does not charge any fees for sending documents to the Kindle eReader via USB or Wi-Fi. While if you use a data connection on your smartphone or tablet to send personal documents, your service provider may charge you additional costs.
For more information, consult the official Amazon documentation.
Transfer books to Kindle from PC
The other method of sending books to Kindle is via PC. Connect your Kindle to your PC via USB cable and copy the books you have in the format: MOBI, PDF, AZW, DOC / DOCX, TXT and RTF. The format ePub, used by other brands of ebook readers, is not supported.
To convert it to MOBI or AZW format you can download the free software caliber, available on Windows, Mac and Linux.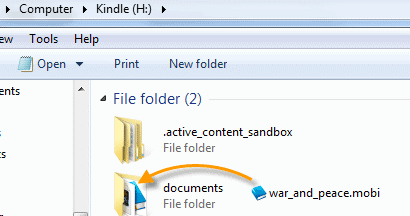 After copying the ebooks from your PC, paste them into the folders on your Kindle device: Documents o Internal documents, and that's it.
Other useful articles