How to see Instagram stats measuring the engagement and effectiveness of their posts using the best social media analysis and management tools for Instagram.
Unlike many other social platforms, such as Facebook, Instagram does not have its own analysis dashboard for users and brands to measure the trend of posts, likes and followers and check the popularity of a user.
To take full advantage of Instagram engagement, you need to focus on two things: content creation and content analysis. Both are crucial especially since analytics helps to constantly improve the content creation process.
Read also: Best Instagram hashtags to get likes and followers
How to see Instagram stats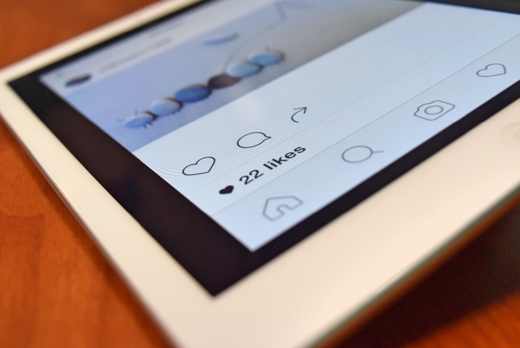 Fortunately, there are many Instagram analytics tools that can be used, some even for free, to help you become a popular influencer. Managing an Instagram account without ever looking at statistics or metrics is like working hard and not understanding the results of your efforts. That's why it's important to measure comments, likes, followers, interactions with your posts, and more.
Below you will find the best web platforms for Instagram, free and paid, which allow you to view the statistics of your profile.
Paid Instagram analytics tools
Iconosquare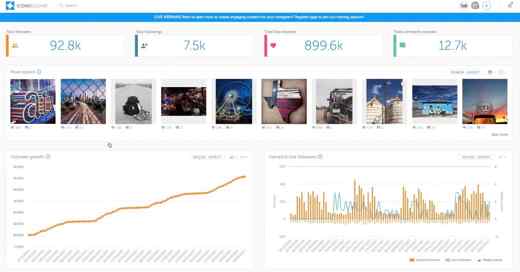 Iconosquare, also known as Statigram, is suitable for both big brands and the average social media user looking to grow their business. The desktop app provides high-level and in-depth analysis, including total number of likes received, average number of likes and comments received per photo, follower growth in graphs, and much more.
Iconosquare also allows users to add a custom Instagram card to their Facebook pages in order to increase the coinvolgimento cross-channel. In addition, the social tool also has an embed feature to show your Instagram photo gallery on your website.
By purchasing one of the service's subscription plans, you can also use Iconosquare's content functionality, to create contests and promotions on Instagram and increase your follower base and interact with your community.
For
Easy to use interface for all types of social media marketers.
Splits some content details, such as demographic details, locations, etc.
Cons
Users who want to post large photos need to resize them for Iconosquare.
Multiple subdivision of categories and content could be confusing.
Notification of updates by e-mail is received quite often.
SproutSocial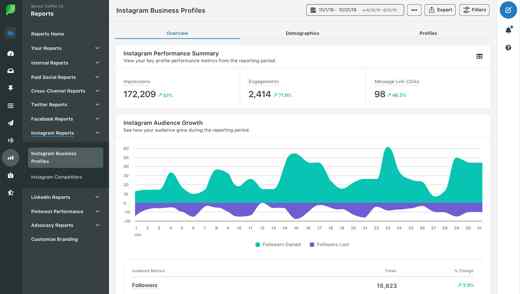 SproutSocial allows you to see Instagram statistics and quickly analyze data, both at the post and profile level. It performs real-time tracking and provides intuitive Instagram scheduling and posting capabilities. With Sprout, you can dig even deeper into your Instagram data by leveraging interactive charts and metrics.
The analyzes carried out will be useful to understand what needs to be improved in your profile and find out which influencers in the sector are interacting with your posts. Sprout's free trial offers out-of-the-box analytics and an option to increase the power of your data with Premium Analytics. A suite of reporting options will allow you to create a detailed, ready-to-present report with the data of your choice (hashtag trends, follower growth, story meters, etc.).
For
They offer webinars and online conferences to convey knowledge on how to best optimize their tools.
The user can schedule Instagram posts in an easy and understandable way.
Cons
The Sprout Social mobile application version does not include the analytics section.
Too many features.
It is more expensive than other instruments of the same type.
Socialbakers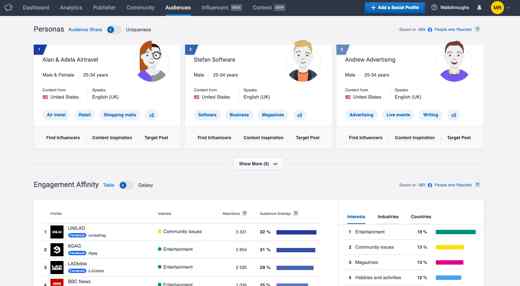 Socialbakers is known for creating Instagram analytics reports with its free Instagram quadrant report tool. You can create your dashboards, view reach, impressions but also the best posts, most used hashtags and tagged accounts.
Socialbakers' custom user interface is recommended for high-level insights and analysis. It also allows you to link profiles from different platforms such as Youtube, Facebook and Twitter.
For
Offers a free Instagram analytics tool to all users
The custom dashboard user interface is easy to navigate and simple to use.
Cons
The free version offers a limited time.
Socialbakers' analytics reports are not extremely in-depth and are expensive compared to the market.
Keyhole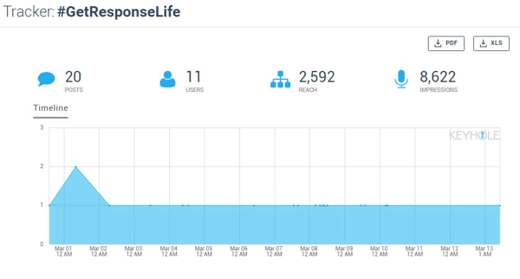 Keyhole is an Instagram statistics platform where data is analyzed in real time. Provides real-time hashtag tracking, useful for campaigns and more. It can help you create feeds to monitor your competitors' Instagram accounts to understand what works for them and vice versa.
For
It tracks web mentions to show you what other people are saying about your company. Useful for finding influencers.
Reasonable price.
Cons
The paid version is slightly different from the free trial version.
If you don't put trackers in from the start, it can be difficult to set them up later.
Other paid Instagram stats tools
Phlanx is a very simple tool that analyzes the engagement rate of a given Instagram account. It is marketed for influencers, but you can link any personal or business account. Engagement rate is calculated by dividing the number of likes and comments a post receives by an account's follower count. It is also able to spot fake follower accounts or determine if an influencer's posts are getting the right engagement. Phlanx can also be used to track competitor engagement.
TapInfluence analyzes a database of over 50 influencers to help companies find the most suitable solution for their influencer campaigns. You can search by sector or specific tags based on what you are looking for. The platform provides a snapshot of various influencers, including their rates and the cost of engaging them. It also measures performance, engagement, and more.
Hootsuite: it is one of the most famous tools for viewing Instagram statistics and analyzing statistical data. It guarantees any type of metric.
Free Instagram analytics tools
Instagram Insights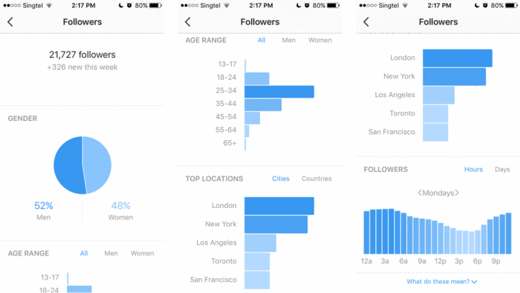 Reports provided by the native tool Instagram Insights, cover the best impressions, engagement, reach and posts. This data can be broken down over a few months or even years, which is crucial if you want to do a past performance analysis.
Plus, you can see Instagram stats and have access to follower analytics and demographics so you can find out their share of male / female audiences, age groups, and even where they come from. You'll discover surface-level metrics on posts and stories and have a plan for the target audience you want to reach.
Attention to have statistical data on your followers and on the performance of your account, you must have a professional account. To view your statistics on Instagram you need to go to Profile> Menu (top right) Settings> Statistical data.

For
Gratuitous.
Quick and easy access.
Good overview of basic metrics.
Attractive layout and design.
Cons
Limited date ranges.
Only available on mobile device.
Many metrics not available.
You need to log data manually to see trends over time.
Union Metrics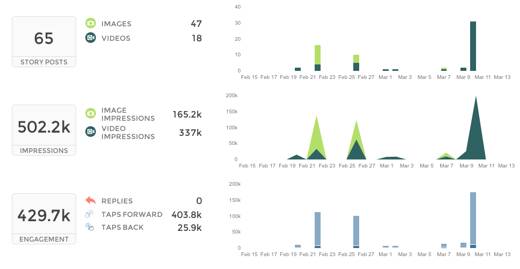 Union Metrics is a free web-based tool to see Instagram stats and where users can get analytics data on their Instagram account in minutes.
By signing up for the service you can get free Instagram analytics and take advantage of smart algorithms that will help you figure out when is the best time to post on Instagram, which hashtags you should use to get maximum engagement and what you should be talking about in your Instagram posts.
After registering start the free check that will connect Union Metrics to your Instagram account to analyze the last 30 days of activity on your profile, including posts and engagement of your followers, to give you key information on how to improve.
For
Free
Monitor and display the most popular hashtags.
Cons
Loading times
If you decide to manage multiple accounts you will have to shell out a lot of money.
Squarelovin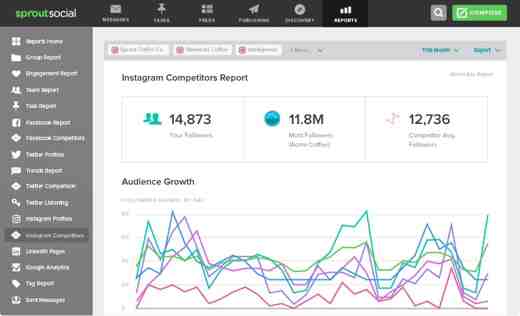 Squarelovin provides free detailed statistics on your Instagram account. Find metric details with highlight of the best posts, recent growth, post history in categories by year, month, day and time. In addition, you will be shown the best times of the day to post, which could be a valuable element for those who publish constantly on Instagram. To help you maximize your efforts, this tool optimizes your performance and drives audience engagement.
For
It can track your growth over different time periods.
The Engagement tab provides a collage of your favorite photos.
Highlight the time frame in which followers are most active.
Cons
The monthly analysis offered starts after one month.
This tool, being new to the industry, is less explored by users.
Since it's free, there are limitations to using it as a comprehensive Instagram analytics tool.
Crowdfire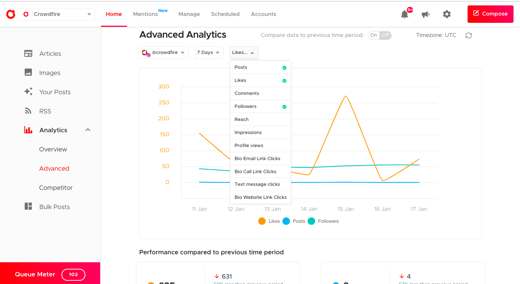 Crowdfire is a free analytics tool for Instagram and Twitter that can be used both on the web and via mobile (on iOS and Android). The app is essentially a relationship management tool, helping users find and identify who their inactive followers are and who aren't following them.
The free tool also helps you find new follower opportunities by identifying users you should follow based on your current habits and hashtags. Also with Crowdfire, you can configure the app to remind you to upload a photo at a specific time to post on your account.
For
It is free for up to 2 accounts on the same network.
Daily reminders on what to do.
What is promised is guaranteed.
Cons
It works by getting all subscribers to the platform to help each other.
Everyone's goal is just to get more followers.
People only follow you because you follow them.
Conclusion
Monitoring the results of your posts is important not only because it allows you to know the tastes of your followers but also why improve the sales and quality of your content.
After choosing one of the tools indicated above, I recommend that you also download an Instagram followers counter to check the right involvement of the people you interact with and make sure you carry out a weekly monitoring to evaluate the progress of your performance.
Other useful articles
Phrases for Instagram
How to put blank space on Instagram