In Access you can import into the created database files of various types (Excel, Access, Text, etc ..). Using the import wizard, just click in External Data and then on one of the visible buttons below to choose the format of the file type to load in a table.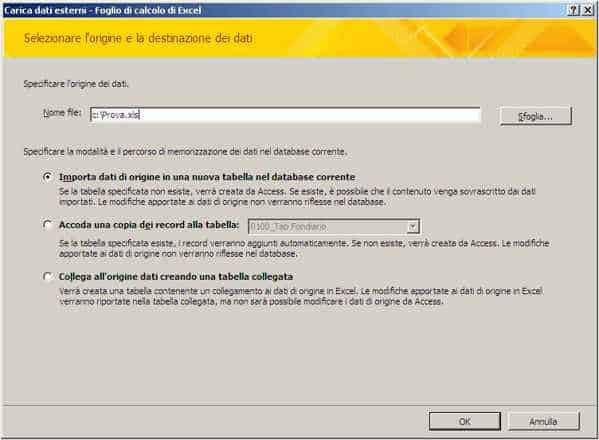 At the end of the import operation, after having formatted the fields and giving a name to the table created, it is possible, in case you have to carry out this activity daily or weekly, save the steps taken putting a tick on Save Import Steps.
Immediately afterwards, fields will appear where you can enter the name of the imported file, the description and even the request if you want create an Outlook task to send a reminder when it's time to retry.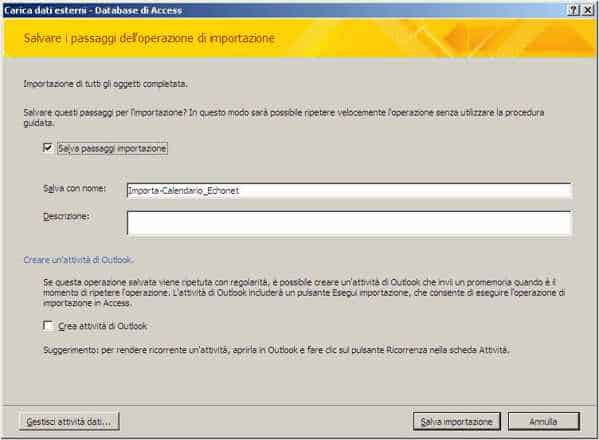 Click on the button Save import.
Now if you go in External Data and click on the button Imports Saved, you will find your import ready to run whenever you want.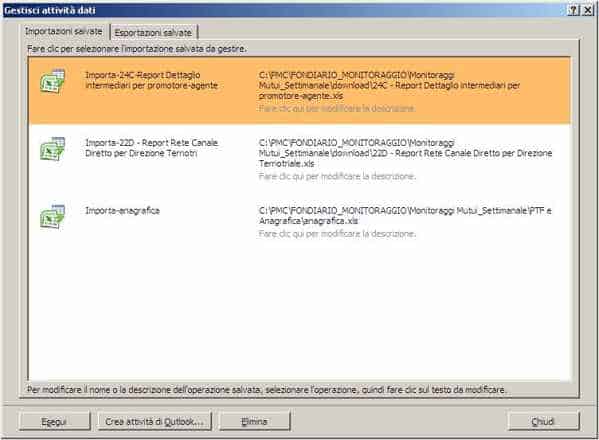 Unfortunately in Imports Saved it is not possible to carry out all the importing activities at the same time, but each time it is necessary to select them and click on Run button.
In this regard, the Access macro. It is possible in only one Macro save and launch the whole sequence of our saved imports, we see how:
Go in Crea and click on the button Macro to create a new Object. In Action it is necessary to select the item from the drop-down menu RunImportExportSaved, before looking for it, however, you must enable in Structure the voice Show all Actions, otherwise you will never find it.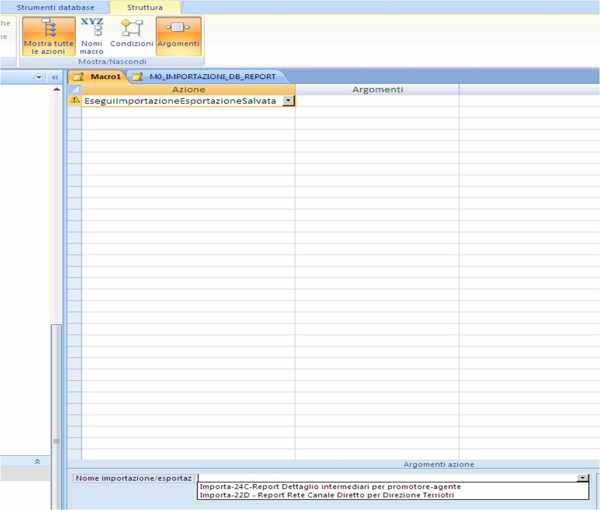 After selecting RunImportExportSaved choose one of the imports saved in Saved Imports at the bottom of the drop-down menu of the Import / Export Name. Repeat the sequence until all your imports are present in each Action to be performed.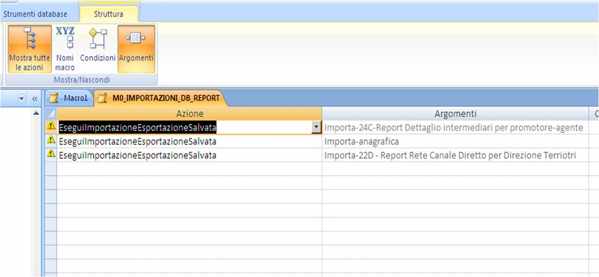 Save the macro and run it and you will see that Access will sequentially execute all your imports automatically.