The so-called selection menus in Excel They are called drop-down lists or drop-down menu, let's see the steps to create one.
Create Excel drop-down menu
Open Excel and create a new spreadsheet. Enter the names of your friends one per cell.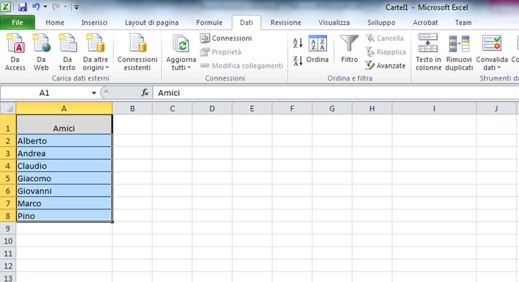 Now position yourself in any cell of the sheet and from the Excel menu look for the item Data, then Validation give and up again Validation give.
In the new window, under Allow, choose the item List and Origin click on the icon at the side of the field, select the cells in which you have entered the names, click on the first one and, holding down, select them all, finally confirm with Ok.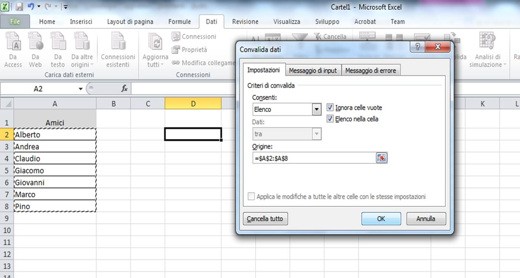 The drop-down list will be visible in the cell you started from and clicking on small arrow to the right of the drop-down list, the names entered previously will appear.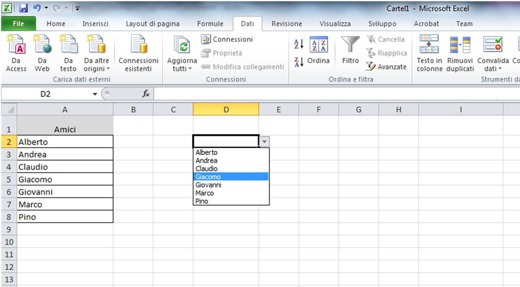 To add new drop-down menus, all you have to do is repeat the procedure described above.