Stored procedures represent the "Heart"Of Transact SQL programming.
Always present in SQL Server are groups of SQL statements compacted into a module and cached for later use.
Their use has the following advantages:
Increase in the speed of execution of the SQL code and therefore of the general performance of the applications.
Increased readability and portability of the code and therefore the scalability of applications.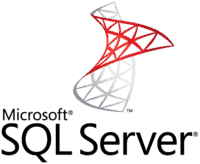 Here is a simple script to run the backup of all SQL Server Databases:
DECLARE @name VARCHAR(50) -- database name DECLARE @path VARCHAR(256) -- path for backup files DECLARE @fileName VARCHAR(256) -- filename for backup DECLARE @fileDate VARCHAR(20) -- used for file name SET @path = 'C:Backup' SELECT @fileDate = CONVERT(VARCHAR(20),GETDATE(),112) DECLARE db_cursor CURSOR FOR SELECT name FROM master.dbo.sysdatabases WHERE name NOT IN ('master','model','msdb','tempdb') OPEN db_cursor FETCH NEXT FROM db_cursor INTO @name WHILE @@FETCH_STATUS = 0 BEGIN SET @fileName = @path + @name + '_' + @fileDate + '.BAK' BACKUP DATABASE @name TO DISK = @fileName FETCH NEXT FROM db_cursor INTO @name END CLOSE db_cursor DEALLOCATE db_cursor
Hello