You need to download an entire website on your computer? Do you want to clone a website locally without having to connect every time? In this post we will explain to you how to download and clone an entire website.
The free program HTTrack allows you to download or clone an entire website to your computer.
How to clone a site with HTTrack

HTTrack is very easy to use. Let's see how it works.
To download an entire website with HTTrack you must first download it by connecting to the HTTrack website and click on the button Download and then on the link next to the wording Windows 2000/XP/Vista/Seven installer version WinHTTrack (also included: command line version) to definitively download the program.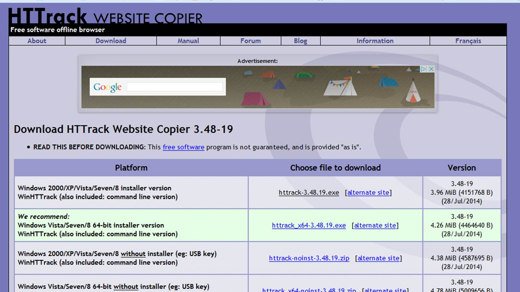 When finished, open the downloaded Httrack executable file and follow all the pilot instructions to install it.
Start the program select the item from the drop-down menu and click on OK and close and reopen the program for the changes to take effect.
How to download an entire website
To download the desired website locally, go to the menu from the program Home Fillet and click on the item New Project / Import ...
Click the button NEXT and type giving a name to the website that you will import by writing in the entry The name of the project. Indicate in The short route, the folder to save the content of the site you are downloading and click on NEXT.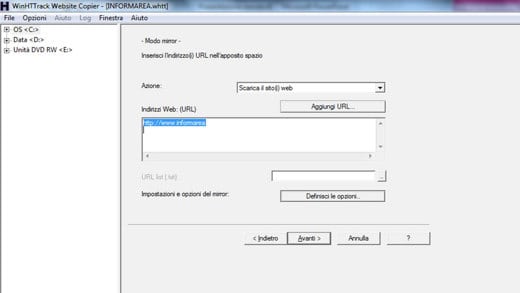 In the space Web addresses: (URL) type in the address of the website to download and click on NEXT. In the next window you can decide whether to turn off the computer at the end of the download, to do so you just need to check the item Shutdown PC when finished.
Click on end to start the cloning operation of the website chosen locally.