How to recover data from uninitialized disk. Do you need to initialize hard drive and recover data? You need to resolve the error "Unknown or uninitialized or unallocated device"But you don't know how to do it? Follow the steps in this guide and you will find the solution.
Not being able to access the hard drive because you are asked to initialize the hard drive is certainly traumatic. In these cases the only way to restore all your data before initializing a disk is to resort to a data recovery program such as iBeesoft Data Recovery.
The features of iBeesoft Data Recovery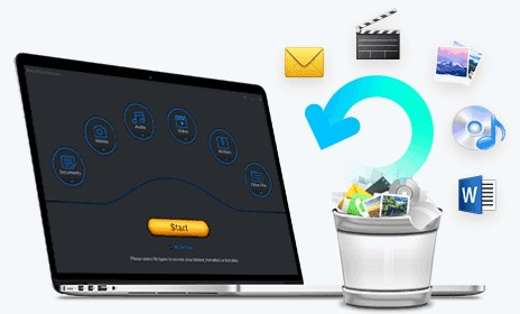 iBeesoft Data recovery is a free data recovery software, 100% safe and effective, It will help you to fully recover files from hard drive, partition, SD card, external hard drive, RAW drive, USB drive and other devices.
iBeesoft Data Recovey is capable of deep-scanning drives for hard-to-find files. You can use it to recover lost and deleted files from any storage media. The program offers a user-friendly wizard interface, which is useful for quickly recovering deleted files and restoring them from the drive formatted in Windows / Mac.
You have two scanning modes available and you can recover photos, videos, documents, music, archive files and email messages in practically no time.
Its main features are:
Deleted file recovery
Formatted Drive Recovery
Restore deleted / lost partition
RAW drive recovery
Data recovery due to incorrect operations
Restore Windows System Files.
Data recovery in other scenarios such as virus attack.
iBeesoft Data Recovey supports all file types based on FAT, exFAT, NTFS, NTFS5, ext2, ext3, HFS + file systems, such as photos, graphics, documents, audio, video, email and many other file types. Overall this software is a powerful disaster recovery solution capable of covering a number of scenarios where you may find yourself with your PC.
How to recover data from uninitialized disk
If you are unable to access your PC hard drive and a popup reminds you that you need to format the drive before you can use it, it means you are facing a RAW hard drive. RAW is an uncommon file system which, unlike other file systems like NTFS and FAT32, indicates that there is some problem in the hard drive which makes the files inside it inaccessible. Usually these are sudden blackouts, file system damage, partition table damage, virus infections, and so on.
To recover data from uninitialized disk follow the steps described below, because iBeesoft Data Recovery will restore RAW disk files in just a few steps.
1. Select files to recover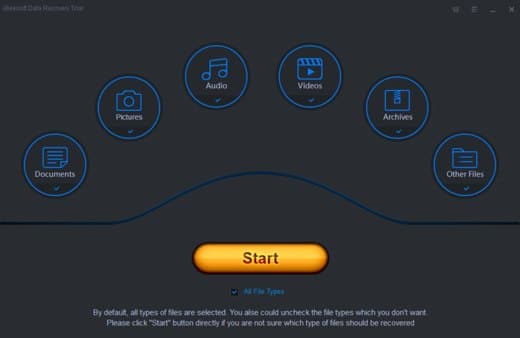 To begin the process of recovering files from Raw hard drive, avvia iBeesoft Data Recovery and press pulsating Home to restore all file types to default. You can of course undo the file types you don't want to restore by unchecking or deselecting All File Types to choose which one to select.
2. Scan the uninitialized disk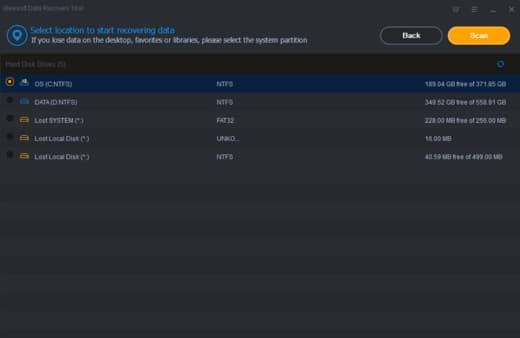 Select the hard drive or RAW partition and then click the button Scanat the top right to start scanning for lost files and folders. If the RAW drive is an external device, you will need to connect it to your PC before starting the scan.
3. Recover data without initializing the disk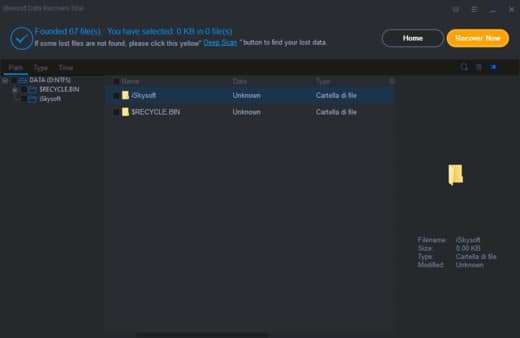 Once the scan is finished, the RAW data recovery program will show the detected files. If your files are not found, you can perform a deeper scan by clicking on Deep Scan.
At the end, you can preview the scanned files of the RAW drive and decide whether to recover them, by selecting them and pressing the button Recover Now. You can decide whether to restore the files to your computer or other storage media.
Pray che sei riuscito a recover data from uninitialized disk, let's see how to repair a RAW drive.
How to repair a RAW drive disk
If after recovering the data you want to repair the RAW drive and convert it to NTFS or FAT32 you have to go to Disk Management, reachable either with the combination of the WIN + x keys or by clicking with the right mouse button on What PC o Computer resources then choose from the menu that appears Management.
Once the window appeared Disk management, you will see local disks and external devices listed. Right click on the RAW drive and select Format to start the RAW drive fix.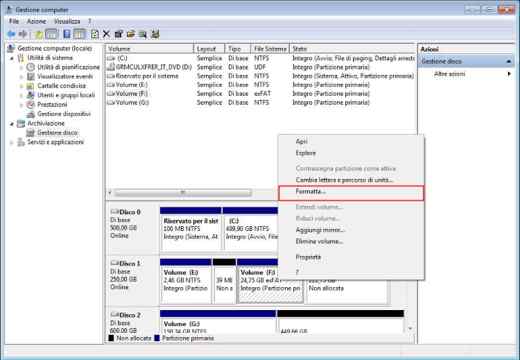 In the file system options choose NTFS / FAT and press OK to convert the RAW drive to NTFS / FAT32.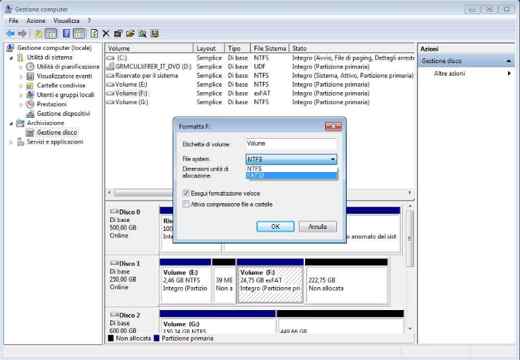 How to initialize a disk
Initializing a hard drive is just as simple. You always have to go in Disk management and right-click on the uninitialized hard drive.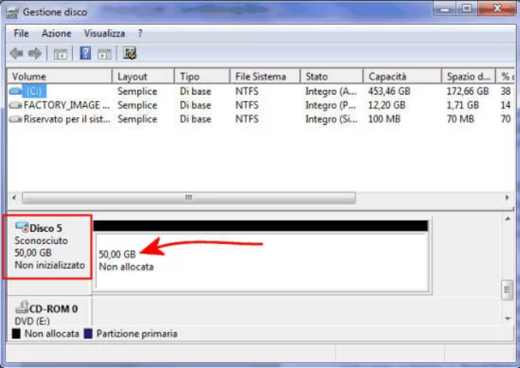 Press on Initialize the disk.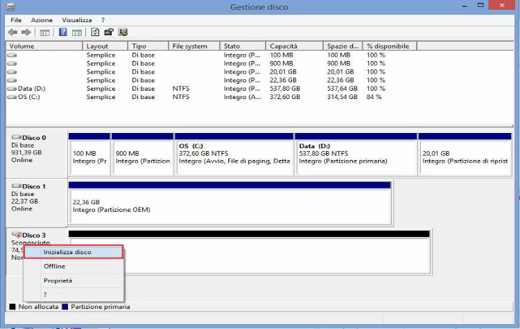 In the dialog box, select the disks to initialize and choose the partition style of MBR or GPT.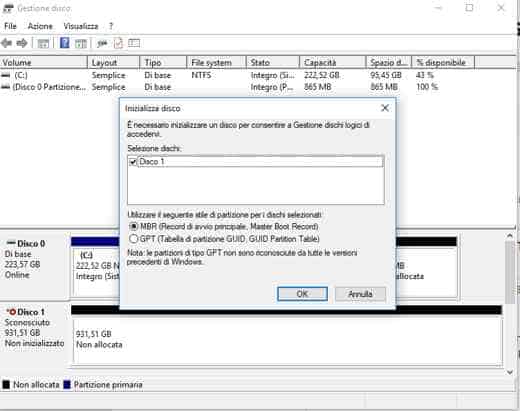 Conclusions
As you could read in this review, iBeesoft Data Recovery turns out to be an easy-to-use software that does not require great computer skills. It offers an effective and intuitive wizard, with good response times and powerful scanning functions. Its algorithm allows the recovery of data in a very short time.
iBeesoft Data Recovery per Windows it can be downloaded for free as a trial version but with data recovery limitations. The full version is available under three types of subscription:
Personnel License: at $ 45,95 with a license, instead of $ 89,95.
Family License: for $ 89,95 for 2 to 5 licenses.
Company License: for $ 299,95 with unlimited license.