If you have deleted a file by mistake or you have noticed that the hard disk no longer works and you do not know how to copy or view the many files inside it, then you have to stop and stay calm. There are many applications that will help you recover your data while limiting all possible damage. Usually the causes of hard disk failure are: power surges, sudden power failure, excessive heat, physical damage and so on.

If you are using a Mac and you need the recover damaged hard drive data one of the best applications I want to recommend is Wonderhsare Data Recovery.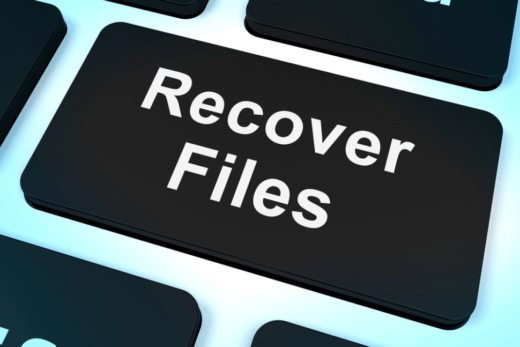 With the software that I will show you in this article you will not need professionals in the sector or their tools, you will only have to read carefully what I am about to tell you because you will understand how to recover damaged hard drive data your Mac.
Data Recovery is an application for recovering lost or damaged hard disk data that will allow you to restore files deleted and removed from the Recycle Bin of your Mac. Its strength is characterized by the recovery of over 550 formats such as documents, emails, photos, videos, audio files and much more. All this takes place through a simple and intuitive procedure without the need for any manual.
Data Recovery supports all types of storage devices with NTFS, FAT16, FAT32 or exFAT file system. It is also capable of recovering lost data not only from hard drives, but also from Memory Cards, Digital Camcorders, Flash Drives, removable drives (e.g. USB sticks, external hard drives), floppy disks, mobile devices, iPods (Nano, Classic & Shuffle) and so on.

The supported loss situations are as follows:
Accidental deletion of data
Inaccessibility or Raw
Unexpected shutdown
Improper partition or partition error
Formatted device
Damage caused by viruses
Factory reset without backup
Windows OS reinstalled or hard drive crash

HOW WONDERSHARE DATA RECOVERY FOR MAC WORKS

To download Wondershare Data Recovery on Mac OS X (Mac OS X 10.12 Sierra, 10.11 El Capitan, 10.10 Yosemite, 10.9 Mavericks, 10.8, 10.7, or 10.6), connect to the official website and click on Try it for free. Save the file mac-data-recovery_fullxxx.dmg on a folder and, after clicking on it, complete the installation process by dragging the Data Recovery icon into the folder Applications from the Mac.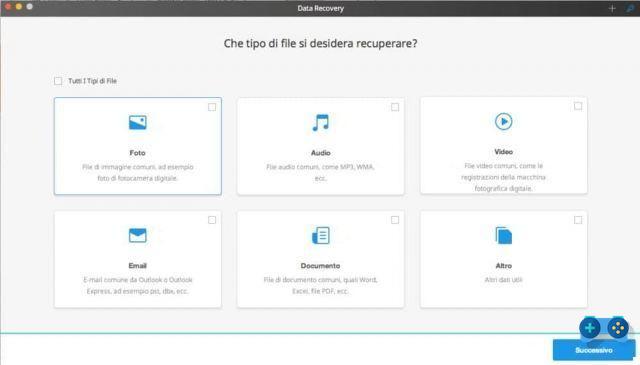 When starting Data Recovery, you must immediately select the type of file you want to recover. The interface has six great options to choose from:
Gallery - recover image files with format: JPG, TIFF / TIF, PNG, BMP, GIF, PSD, CRW, CR2, NEF, ORF, RAF, SR2, MRW, DCR, WMF, DNG, ERF, RAW. etc.
Audio - recover audio files with format: AIF / AIFF, M4A, MP3, WAV, WMA, MID / MIDI, OGG, AAC, etc.
Video - recover video files with format: AVI, MOV, MP4, M4V, 3GP, 3G2, WMV, ASF, FLV, SWF, MPG, RM / RMVB, etc.
Email - recover Emails with format: PST, DBX, EMLX, etc.
Document - recover document files with format: DOC / DOCX, XLS / XLSX, PPT / PPTX, PDF, CWK, HTML / HTM, INDD, EPS, etc.
Other - recover other formats like: ZIP, RAR, SIT, and other useful data.
Data Recovery it also offers the possibility to select only some options or to choose them all by ticking the item All File Types. Once you have chosen the option or options to recover data on Mac, you have to press the button Following, located at the bottom right.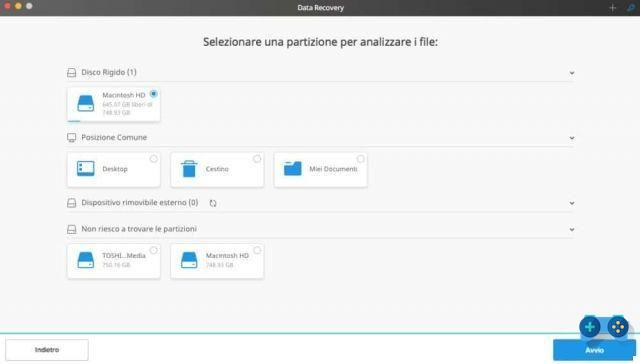 In the following screen you have to select one of the four partitions to analyze the files. Basically you are telling Data Recovery where to search:
Hard disk
Common Location - Desktop, Trash, Documents
External Mobile Device
I can't find the partitions
Once the choice has been made Start and wait for the recovery to complete.
HOW TO RECOVER LOST PHOTOS WITH WONDERSHARE DATA RECOVERY
For example, if you need to recover photos from a hard drive, among the many available Data Recovery options, you have to choose Gallery then click on Following.
In the following screen click on the option Hard disk on your hard disk or in the option External Removable Device, if the hard disk is external (remembering to connect it to the Mac via USB before starting Data Recovery), and click on Start.
Data Recovery will perform the Quick Scan (Called Quick Scan) to recover lost or damaged files. During this process, in addition to having information on the remaining time to complete the operation, you can pause or even stop the scan with the buttons located at the top right, next to the progress bar.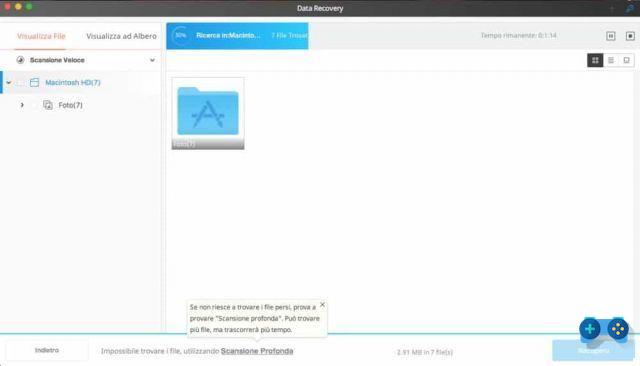 In case you fail to recover all the lost photos, Data Recovery will inform you of the possibility to perform a deeper scan with Deep Scanby clicking on the link below Deep Scan.
La Deep Scan it will search deeply for the bits and bytes of the hard disk and it will take longer, so be patient and do not interrupt the process.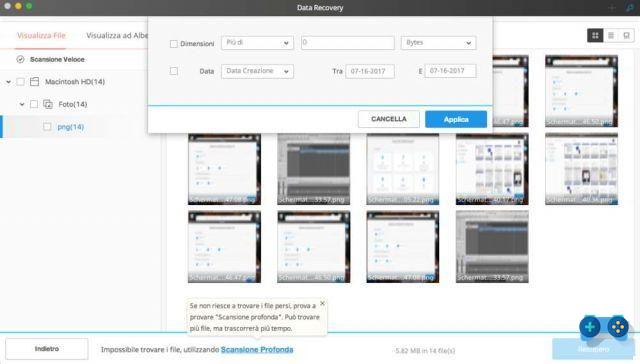 At the end you can preview the result of the recovered photos and filter the files obtained by size and date, or change the viewing mode by clicking on the icons at the top right and preview a single file and then decide on recovery.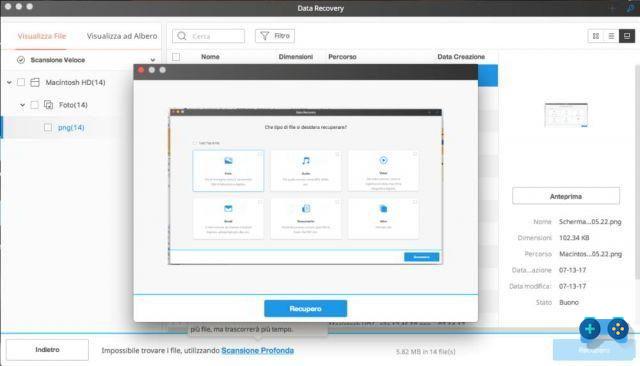 recover damaged hard drive data Just select in the left column the type of file you want to restore, in this case JPG or PNG, and choose in the right screen whether to restore all the photos or a particular photo.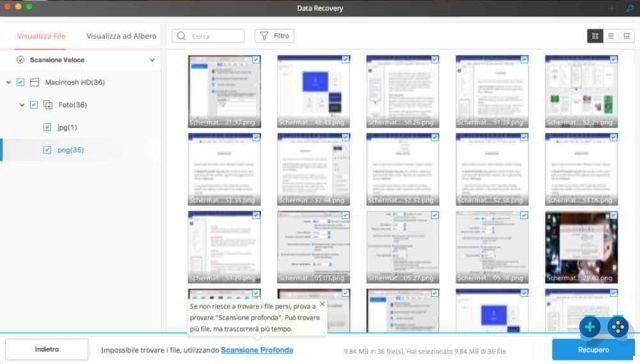 Premium for your pulse Recover and save the photos to an external and secure storage device.
CONCLUSIONS
With the trial version it is not possible to recover lost files, only to scan and preview the recovered items. If after trying Wondershare Data Recovery do you think it might be right for you, then I suggest you buy it with lifetime license at € 89,99 for personal use (valid for 1 Mac only), or, always with a lifetime license, for family use at the price of € 224,99 (valid for 2 to 5 Macs).
User friendly interface, ease of use, professionalism, assistance service and a 30-day money back guarantee are essential elements that Wondershare Data Recovery offers for safe and effective data recovery.